Tunisia win President's Cup, like at Egypt 2021
25 Jan. 2023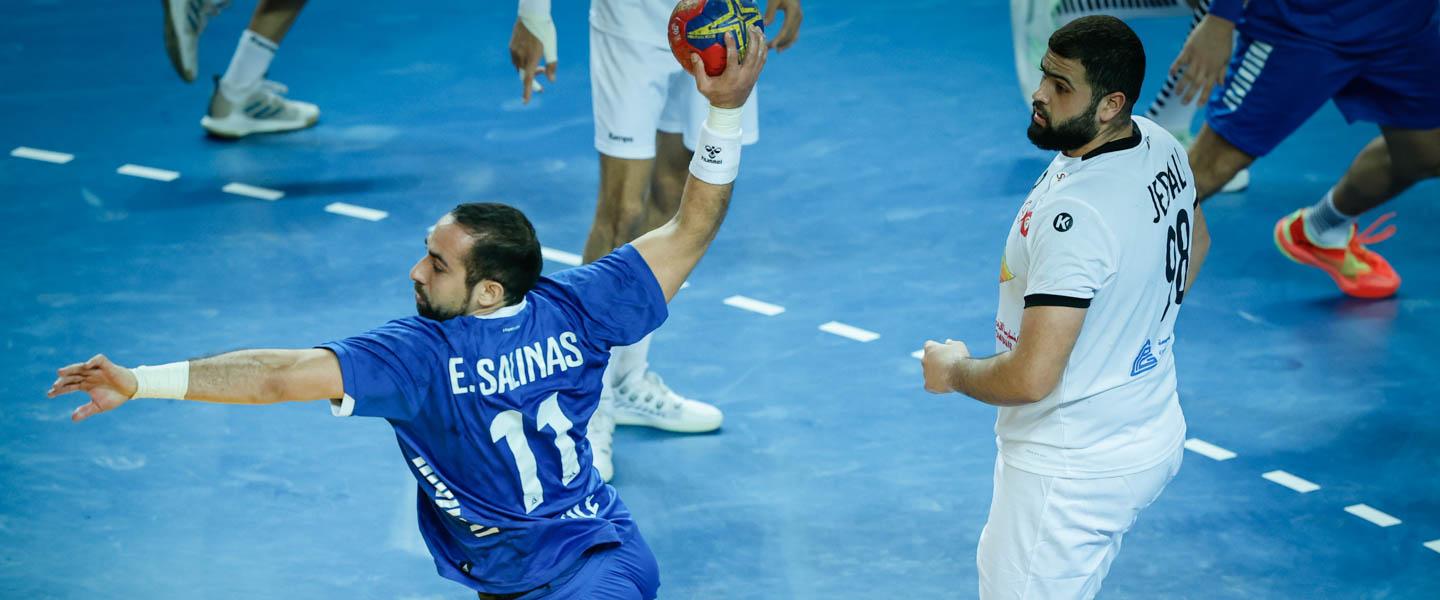 Like at the Men's IHF World Championship two years ago, Tunisia finished 25th at Poland/Sweden 2023 and won the President's Cup. In the final match of the consolation trophy, the "Eagles of Carthage" defeated Chile by as many as 12 goals. 
25/26 Placement Match
Chile vs Tunisia 26:38 (10:24)
Both teams had won all their group matches at the President's Cup and while Tunisia were seen as the favourites, a close fight could be expected in this encounter. 
However, it was the most one-sided placement match played in Plock on Wednesday. The Africans took early control of the match to lead 9:2 midway through the first half as goalkeeper Asil Namli stood like a wall, which helped Tunisia to score from fast breaks.
Left wing Ghassen Toumi was hard to stop, scoring all of his eight goals in the match before the break, while Namli recorded a 44% save rate – and it lifted Tunisia to a commanding 14-goal lead at half-time.
Only a miracle could help "La Roja" to mount a comeback, but their game in the first half left much to be desired. Their goalkeeping was mediocre, shoot efficiency stood at just 43%, and top scorer Erwin Feuchtmann, who scored three goals in the opening 30 minutes, did not look like a player who could make a difference.
Feuchtmann showed more of his firepower after the restart as he netted five more times and finished the championship with a tally of 54 goals. Opting for a 7 against 6 game in attack, Chile opened the second half with a 5:1 run, which helped them close the gap somewhat, but a true comeback was out of the question.
Tunisia felt no threat to their lead and were somewhat relaxed as Patrick Cazal rotated his squad — in particular, he rested Namli and Toumi in the second half. While the match became more even, it was entirely under the African side's control and they ultimately cruised to a victory.
In turn, Chile lost and took 26th place, but "La Roja" made a small step forward compared to the previous World Championship, where they finished 27th. 
hummel Player of the Match: Erwin Feuchtmann (Chile)