North Macedonia end Poland/Sweden 2023 on a high
25 Jan. 2023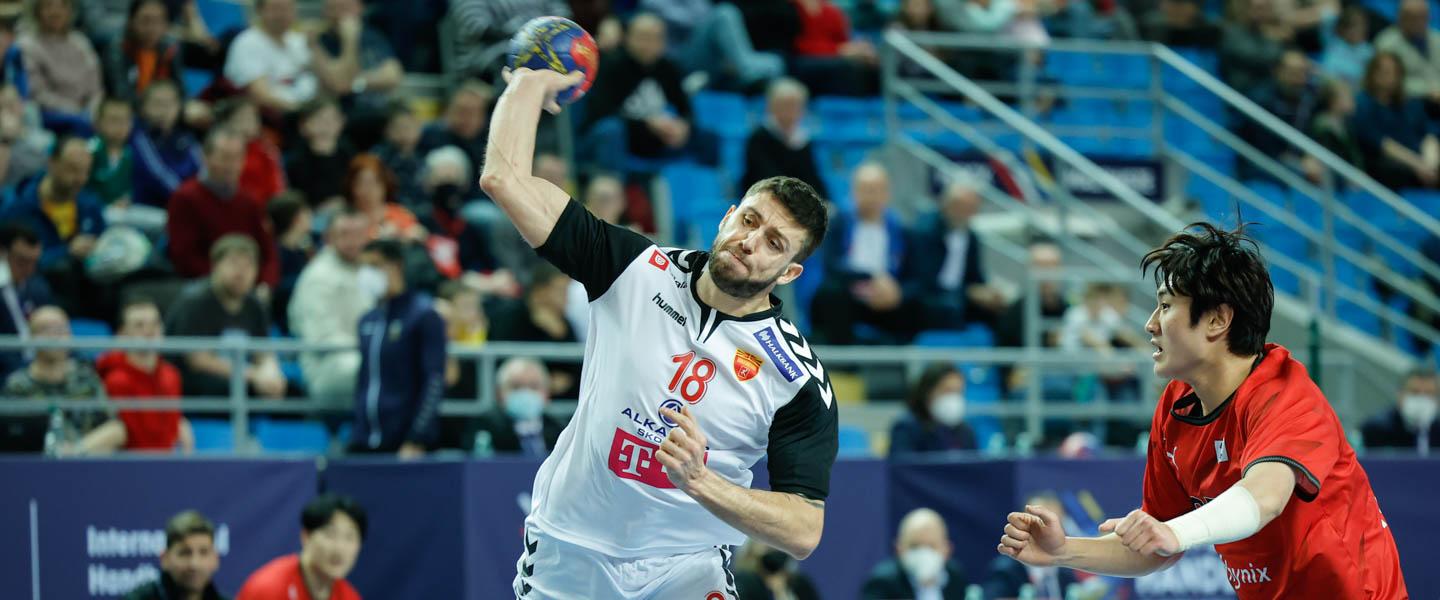 Just like both earlier Wednesday encounters in Plock, the 27/28 Placement Match was very tight. However, North Macedonia did better in the crucial moments of the match and claimed a three-goal victory in the end. 
27/28 Placement Match
Republic of Korea vs North Macedonia 33:36 (19:20)
North Macedonia, who had won two of their three previous matches at the President's Cup with the same 40:25 score, did not hit the 40-goal mark this time. However, they did well in attack, especially in the high-scoring first half, and started demonstrating their firepower in the opening minutes. 
The European team defended well, which allowed them to score from counterattacks time after time. In fact, half of their goals before the break – 10 of 20 – resulted from fast breaks. 
Their biggest lead was 17:11 in the 23rd minute, but the Republic of Korea then changed their defence to 3-3 and responded with a 6:1 run which allowed them to close the gap to just one goal at half-time and restore their hopes for a positive result.
Most of the second half saw some very tough battles, with North Macedonia having a slight advantage and Korea fighting back into the game. While the likes of Dejan Manaskov and Žarko Peševski rested again and sat on the bench, Filip Kuzmanovski stood out in the European team, becoming their top scorer with eight goals.
Korea's Jin Yusung matched this tally, and as his teammate Park Jae-yong stopped several balls, including 7m shots, their team kept up with their rivals and even pulled ahead at 26:25 midway through the second half. However, the Asians suffered a serious blow when their captain Kang Jeong-gu was given a red card in the 51st minute for a heavy challenge on Nenad Kosteski.
The teams were level at 30:30 at that moment, but the Koreans started to make many mistakes without their captain, and North Macedonia punished them, snatching a hard-fought win. So they took the 27th place, while Korea ended up in 28th place. 
hummel Player of the Match: Filip Kuzmanovski (North Macedonia)