Cape Verde opens tournament with historic win
12 Jan. 2023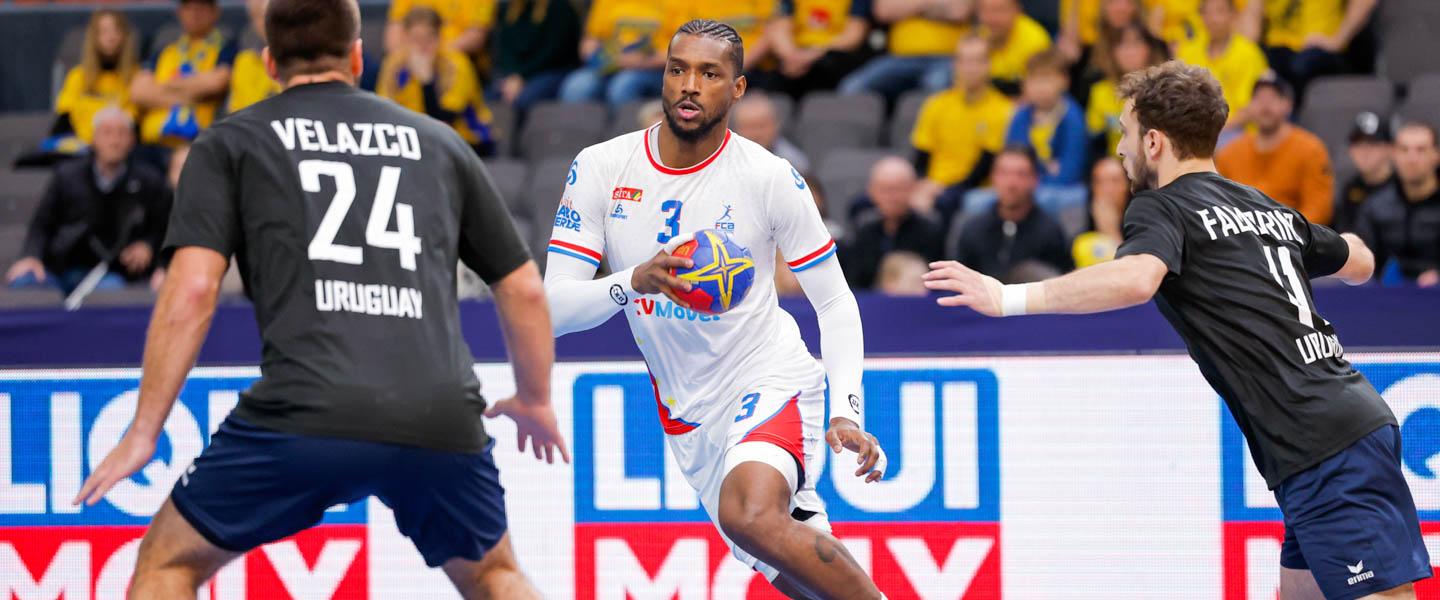 In their first match at the 2023 Men's World Championship, Cape Verde claimed their maiden victory at this level, defeating Uruguay by eight goals. 
Group C
Cape Verde vs Uruguay 33:25 (17:11)
Both teams debuted at Egypt 2021 and were drawn into the same group. However, Cape Verde played just one match (27:34 against Hungary) before withdrawing due to COVID-19 problems. While Uruguay were given a walkover 10:0 win against the African team, they lost all their other matches in the competition.
So now both sides were looking for their first actual win at the world's flagship competition, and Cape Verde, runners-up at the 2022 African Championship, proved too strong for Uruguay, who finished fourth at the South and Central American Championship last year. An eight-goal win has obviously boosted Cape Verde's morale and improved their chances of reaching the main round, while it will be now hard for Uruguay to go through.
The South American team enjoyed a better start to the match, opening a 3:1 lead by the fourth minute. However, Cape Verde woke up soon and drew level at 4:4, and later they used a 3:0 run to pull clear at 10:7.
Uruguay's coach took a timeout, but it did not help. Cape Verde's defence worked well, while back court players Gualther Furtado, Elledy Semedo and Bruno Landim showed their fore power. As a result, the African team's lead steadily grew and reached six goals by half-time (17:11).
The second half was more balanced, yet Uruguay hardly had a chance to make a strong comeback. Cape Verde controlled the match as the trio mentioned above of Furtado, Semedo and Landim combined for almost half of their team's goals (16). 
On Saturday, Cape Verde will be tested by co-hosts Sweden, while Uruguay will meet Brazil in a South American derby. 
hummel Player of the Match: Bruno Landim (Cape Verde)