Examining Group D: Three European sides meet once again after one year
05 Dec. 2022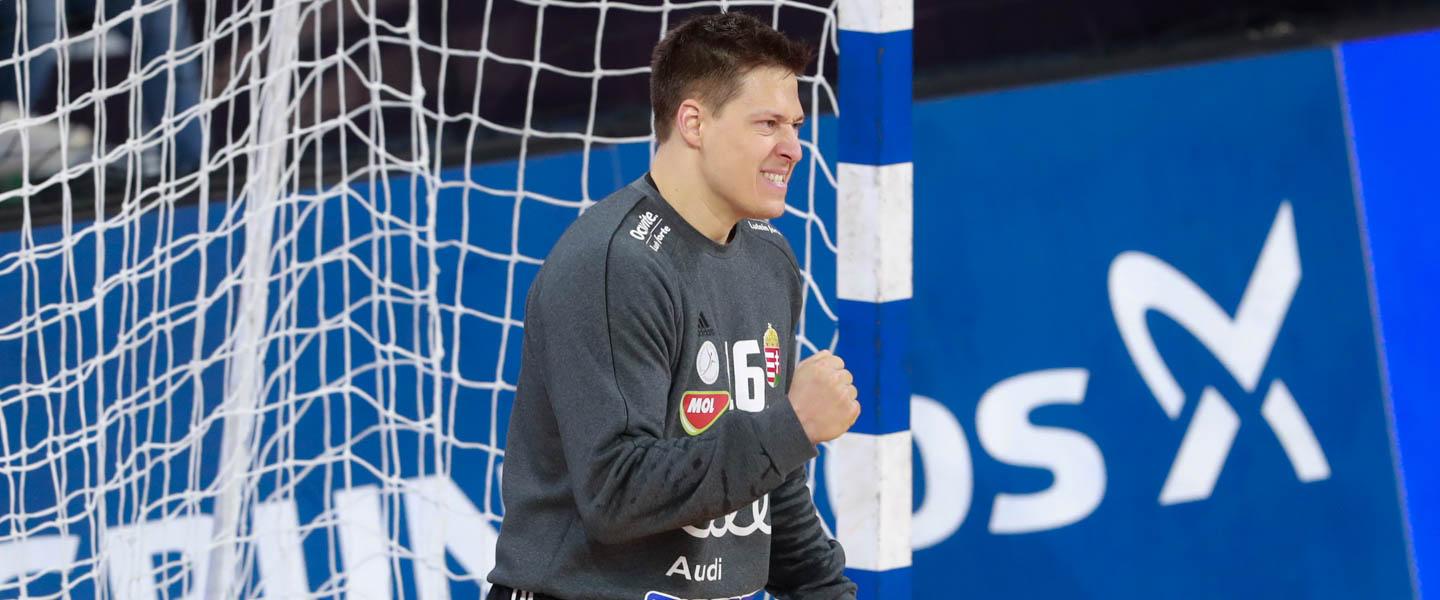 The draws for the major international competitions have a funny way of repeating themselves, as Group D at the 2023 IHF Men's World Championship in Poland and Sweden pits together four teams that know each other very well.
Three European sides – Hungary, Iceland and Portugal – will be facing off with an added twist of an Asian team. The Republic of Korea, who finished fifth at the 2022 AHF Men's Asian Handball Championship, will be looking to find the lost glory after coming second to last, on the 31st place, at the last edition of the world handball flagship competition.
Hungary, Iceland and Portugal have been closely following each other over the past few years, with the latter two teams meeting at the EHF EURO 2020 and the 2021 IHF Men's World Championship. All three teams faced off in the same group at the EHF EURO 2022 in January, when Hungary were eliminated on their home court, despite superb support from the public in the MVM Dome in Budapest, where over 20.000 fans came and cheered for their team.
It prompted a vast overhaul of the team for Hungary, including at the technical staff level, where coach Istvan Gulyas was relieved of his duties, with his former assistant, Chema Rodríguez, stepping in.
In the past months, Hungary have been getting better and better, improving in every aspect, as Rodríguez has not lost a single match since being appointed head coach.
Hungary also hold the head-to-head advantage against Portugal, a team against whom they won four out of five matches, including a narrow 31:30 win at the EHF EURO 2022 in January. Portugal's only win against Hungary came in 2020, at the EHF EURO, when they beat their opponents 34:26. Yet, Paulo Pereira's side have been in constant growth over the last years, gaining more and more experience.
That experience will be tested when they face Iceland once again in what seems to be a familiar battle already. In fact, Portugal and Iceland have met four times in the last two years, with the two teams claiming two wins each.
However, with their last win at the EHF EURO 2022 (28:24), Iceland hold the head-to-head advantage, seven wins out of 11 matches, with Portugal winning the other four. At the IHF Men's World Championship, Iceland won three matches out of four, but their younger generation is only starting to get more experienced, and it will be interesting to see how they cope at this level.
Iceland are also well-known to Hungary, with the two sides colliding 20 times over their history, including eight times at the IHF Men's World Championship, with mixed results. Overall, Hungary hold the advantage, with 11 wins, as opposed to Iceland's eight wins, with one match ending in a draw.
The last time the two teams met at the IHF Men's World Championship was in 2011, also in Sweden, when Iceland took a 32:26 win against Hungary. Hungary's last victory over Iceland in the world handball flagship competition was in 1986, with Guðmundur Guðmundsson's side riding a four-match winning streak against Hungary in the competition.
Last but not least, the group also features an Asian side, who is trying to get back to their winning ways after finishing 31st at Egypt 2021 with a young side that has won just a single match in the tournament.
While still holding an advantage over Iceland in head-to-head matches, the Republic of Korea are far from the team that finished eighth at Japan 1997 and regularly presented their opponents with severe problems.
In fact, Iceland won a single match against Korea, 26:24, at the Barcelona 1992 Olympic Games, with the Asian side taking four wins, including two at the IHF Men's World Championship. The most recent match between the two sides was a Korea win, 22:21, at the Beijing 2008 Olympic Games.
Hungary and Korea have also met six times, but Hungary had more success than Iceland, taking four wins in six matches against their future opponents. Three of those wins came at the World Championship, with the last being a narrow 28:27 win at Croatia 2009.
For Korea, it will be the first time they face Portugal in their history as the young side will try to secure at least one win against more experienced opponents who have more depth in their squads.