50 days to go until the 28th IHF Men's World Championship in Poland and Sweden
22 Nov. 2022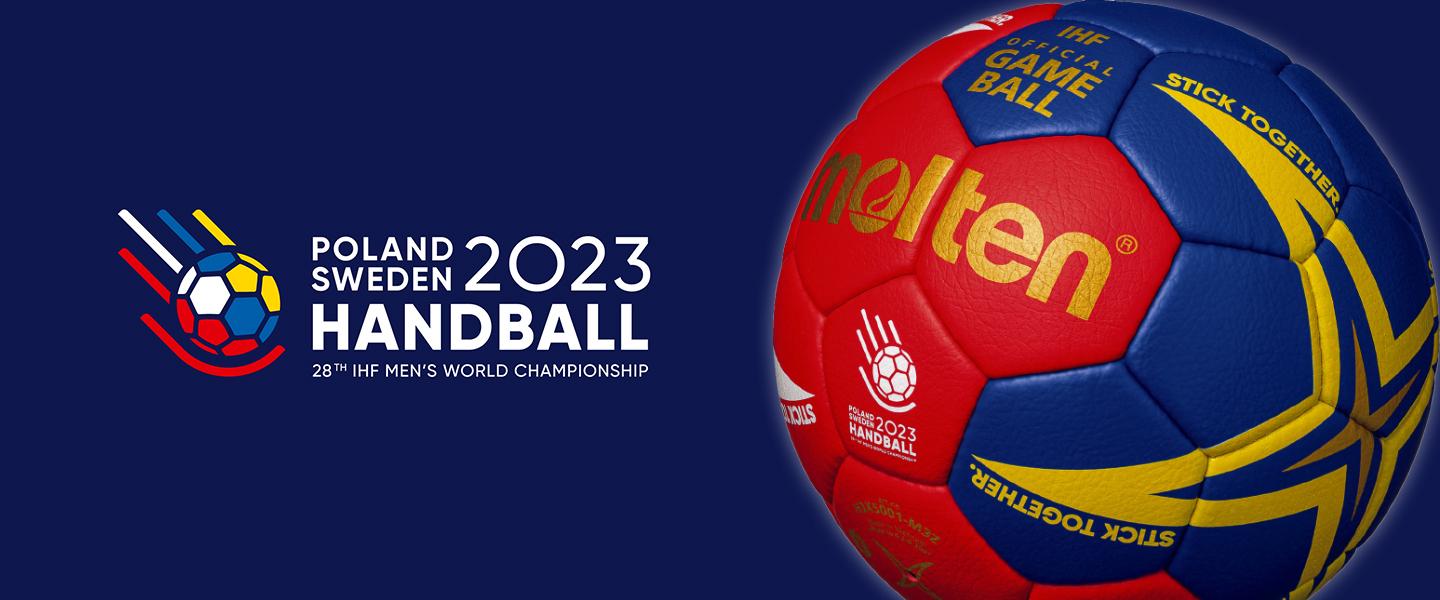 The teams entered the final straight of their preparations, with the days flying by as the final touches are put in place in the nine venues – four in Poland and five in Sweden – that are ready to host the biggest handball event on earth.
32 teams are ready to fight for the big prize, with both powerhouses and underdogs dotting up the final Is before the start of the 28th edition of the IHF Men's World Championship.
The final schedule for the championship, which will take place between 11 and 29 January 2023, has already been announced, with tickets still being sold for all venues, including for the final weekend in Stockholm. 
Fans can now buy the official ball of the competition, the new X5000 Poland/Sweden 2022 Edition handball, which was developed based on the X5000 Handball, the official ball for international competitions held by the International Handball Federation (IHF). 
The special edition ball features a custom design using the national colours of Poland and Sweden, the two host nations of the 2023 IHF Men's World Championship, with the surface being divided into two parts – one featuring Poland's traditional colours white and red and the other Sweden's yellow and blue.
The official anthem of the competition has also been released, with the motto of the competition – "Stick Together" – sounding better than ever in Alicja Szemplińska's interpretation.