Hungary

Coach: Istvan Gulyas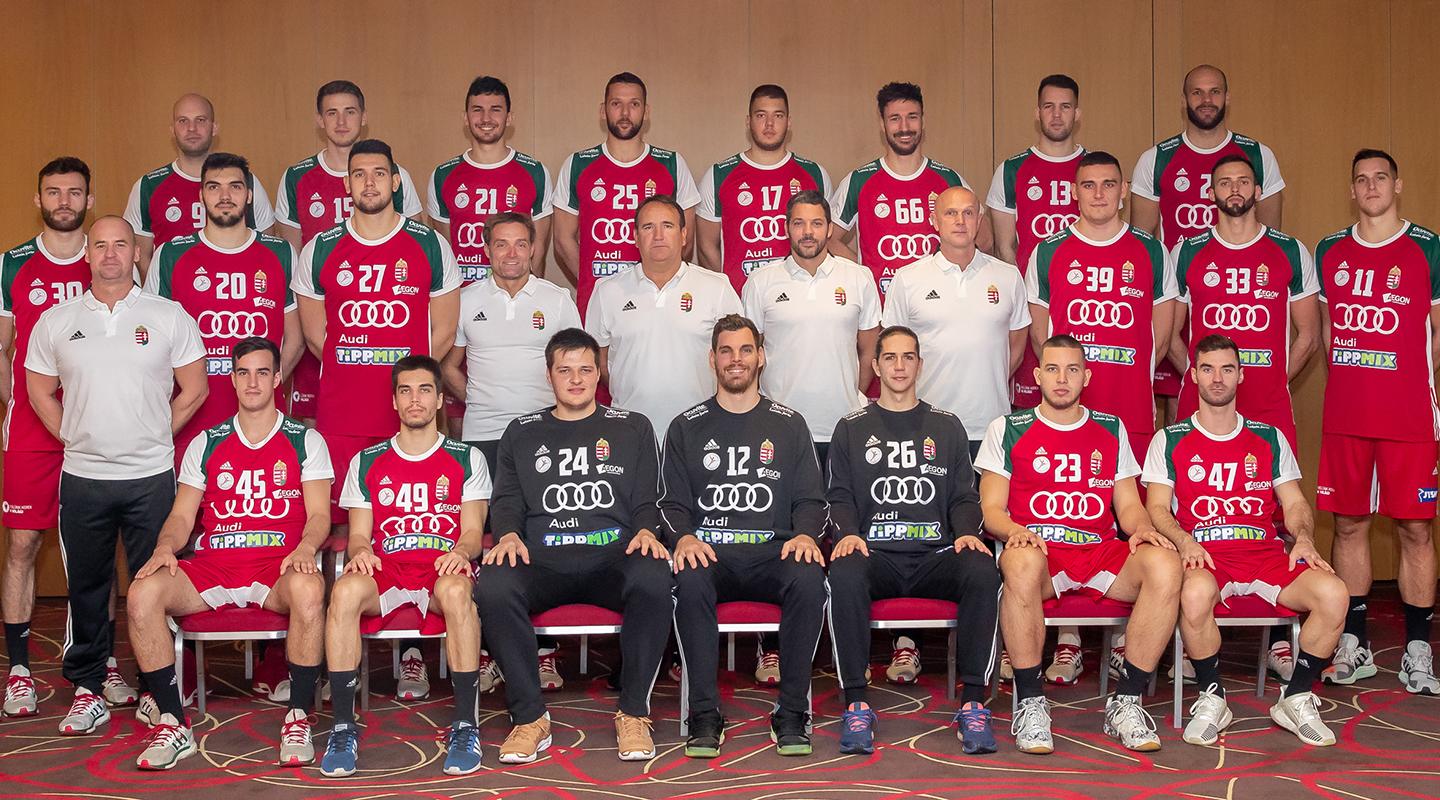 Hungary
Hungary
Team Players
Team Info
Having missed just six IHF Men's World Championships, Hungary are one of the most experienced countries when it comes to the competition – yet, they have only a solitary medal to their name, a silver won in 1986.
Just over a decade later they played for a medal again but lost the bronze-medal match against France in 1997 and those two top four places are as good as it got, with this millennium seeing them finish no higher than sixth.
Hoping to guide them to a higher finish at Egypt 2021 is coach Istvan Gulyas, one of the greatest centre backs to have ever played for the legendary Hungarian club side Veszprém KC, from 1984 to 1999.
The 52-year-old played for that fourth-placed Hungary side in 1997 and after finishing his playing career commenced what has been a diverse coaching career starting with Union Handballklub Krems in Austria from 2006 to 2007.
He then moved to Kuwait for four years before returning to Hungary in 2011, working with both men's and women's club teams. Afterwards, he took the role of Director of Sports at Veszprém in 2018 – as well as interim coach - and in the same year won the IHF Men's Beach Handball World Championship bronze with Hungary. European bronze followed in 2019.
July 2019 saw him take over the men's national team as head coach, and with popular Spanish assistant coach Chema Rodriguez and Hungarian legend Laszlo Nagy on the bench at the Men's EHF EURO last January, they registered a ninth-place finish, coming within touching distance of the semi-finals.
That ranking was their highest in the continental competition since 2014 and second-highest since 1998. If that improvement continues at Egypt 2021, it will be down to how the coaching team fare against debutants Cape Verde and Uruguay in their first two preliminary group A games and in the  third and final clash against Germany.
"We have never played against Uruguay or Cape Verde and have to prepare for these matches, do our best and respect them," said Gulyas. "But as three teams qualify through to the next phase, we can think about the main round. Germany seem to be the strongest team and have great Bundesliga players so we would like to play a good game against them."
Hungary's nucleus is made up of three experienced players from two of the biggest clubs in Hungary, with goalkeeper Roland Miler and line player Bence Banhidi from MOL-Pick Szeged joined by centre back and playmaker Mate Lekai from Telekom Veszprém. One to watch is yet another playmaker, the youngster Matyas Gyori from Grundfos Tatábanya KC.
Unlike many of the other European teams at Egypt 2021, Hungary will miss out on competitive handball as preparation due to their co-hosting of the Men's EHF EURO 2022. This means they will not face any qualification games in November or January but will play EHF EURO CUP matches at home against Spain and away against Croatia in early November instead.
In light of the lack of competitive action just before Egypt, a preparation camp is planned from 17 December and warm-up games against fellow EHF EURO 2022 co-hosts Slovakia in early January.
"Reaching the quarter-finals is a real big challenge for every team as we could meet the strongest teams in the world in the main round," said Gulyas. "We hope to continue in the way which we started last year, but after EHF EURO 2020, with COVID-19, we don't really know what to expect because we didn't have the opportunity to work together for more than 200 days."

Key Players: Roland Mikler (goalkeeper), Bence Banhidi (line player), Mate Lekai (centre back), Matyas Gyori (centre back)
Qualification for Egypt 2021: Men's EHF EURO 2020 – 9th place (two-legged Egypt 2021 Play-Off cancelled due to COVID-19)
History in tournament: 1958: 7th, 1964: 8th, 1967: 8th, 1970: 8th, 1974: 7th, 1978: 9th, 1982: 9th, 1986: 2nd, 1990: 6th, 1993: 11th, 1995: 17th, 1997: 4th, 1999: 11th, 2003: 6th, 2007: 9th, 2009: 6th, 2011: 7th, 2013: 8th, 2017: 7th, 2019: 10th 
Group at Egypt 2021: Group A (Germany, Hungary, Uruguay, Cape Verde)