Quarter-final qualification scenarios
24 Jan. 2021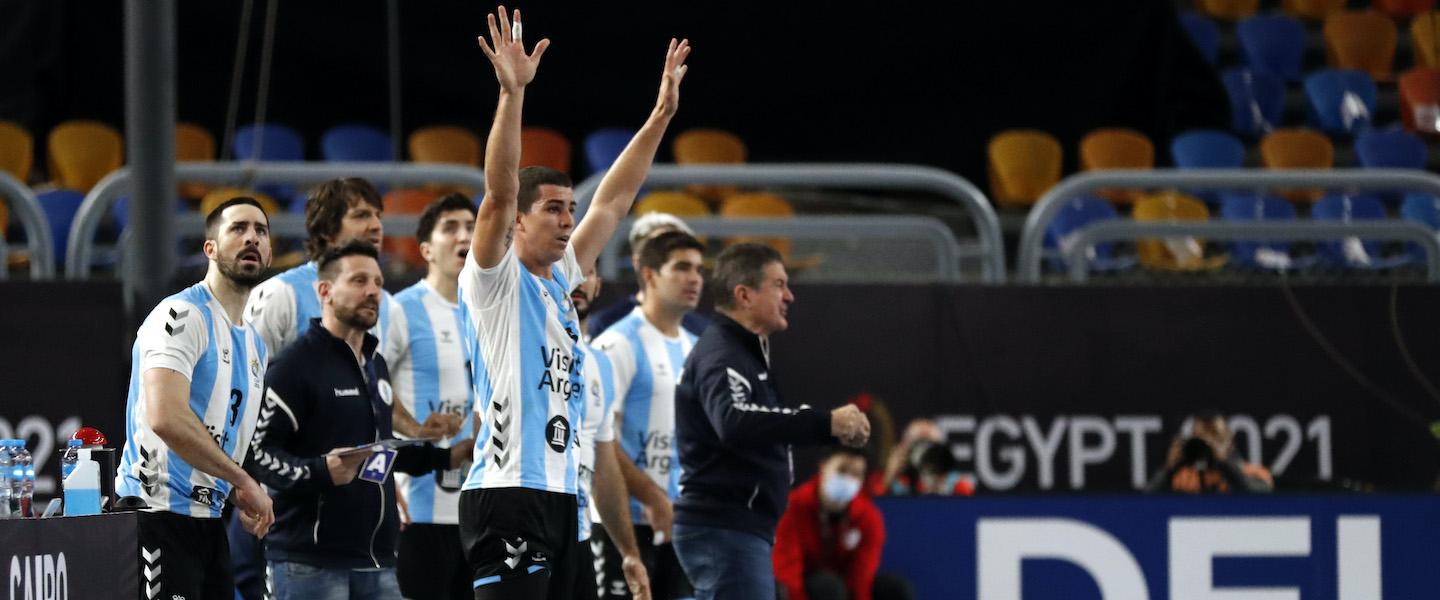 Hungary, Spain and Denmark are the only teams so far that have qualified for the 27th IHF Men's World Championship quarter-finals. Five spots remain, with several teams still in contention, and all will be decided on Sunday and Monday, when the last 12 main round matches are played.
Provided there is a tie between two or more teams, the first tiebreaker between them is the result in points between the teams concerned. If teams cannot be separated by that, goal difference is the next criteria, followed by the numbers of goals scored.
Below are the qualification scenarios for the teams who still have a chance to advance. 
GROUP I
Hungary (8 points) – Qualified for the quarter-finals
Spain (7 points) – Qualified for the quarter-finals
GROUP II
Denmark (8 points) – Qualified for the quarter-finals
Argentina (6 points) – Qualified for the quarter-finals if:
- Win or draw against Qatar
- Lose against Qatar by no more than two goals AND Croatia draw with Denmark
Croatia (5 points) – Qualified for the quarter-finals if:
- Win against Denmark AND Argentina lose to Qatar
Qatar (4 points) – Qualified for the quarter-finals if:
- Win against Argentina AND Croatia lose to Denmark
- Win against Argentina by three or more goals AND Croatia draw with Denmark
GROUP III
France (8 points) – Qualified for the quarter-finals if:
- Win or draw against Portugal
- Lose against Portugal AND Norway lose against Iceland
- Lose against Portugal by six goals or less IF Norway win
- Lose against Portugal by seven goals and score at least 25 goals AND Norway defeat Iceland
Norway (6 points) – Qualified for the quarter-finals if:
- Win against Iceland AND Portugal lose against France
- Win against Iceland AND Portugal defeat France by seven and France score less than 25 goals
- Win against Iceland AND Portugal defeat France by eight or more goals
- Draw with Iceland AND Portugal lose or draw with France
- Lose against Iceland AND Portugal lose against France
Portugal (6 points) – Qualified for the quarter-finals if:
- Win against France
- Draw with France AND Norway lose against Iceland
GROUP IV
Egypt (6 points) – Qualified for the quarter-finals if:
- Win or draw against Slovenia
Sweden (6 points) – Qualified for the quarter-finals if:
- Win or draw against the Russian Handball Federation Team
Russian Handball Federation Team (5 points) – Qualified for the quarter-finals if:
- Win against Sweden
Slovenia (5 points) – Qualified the quarter-finals if:
- Win against Egypt