One week to go before Egypt 2021 throws off
06 Jan. 2021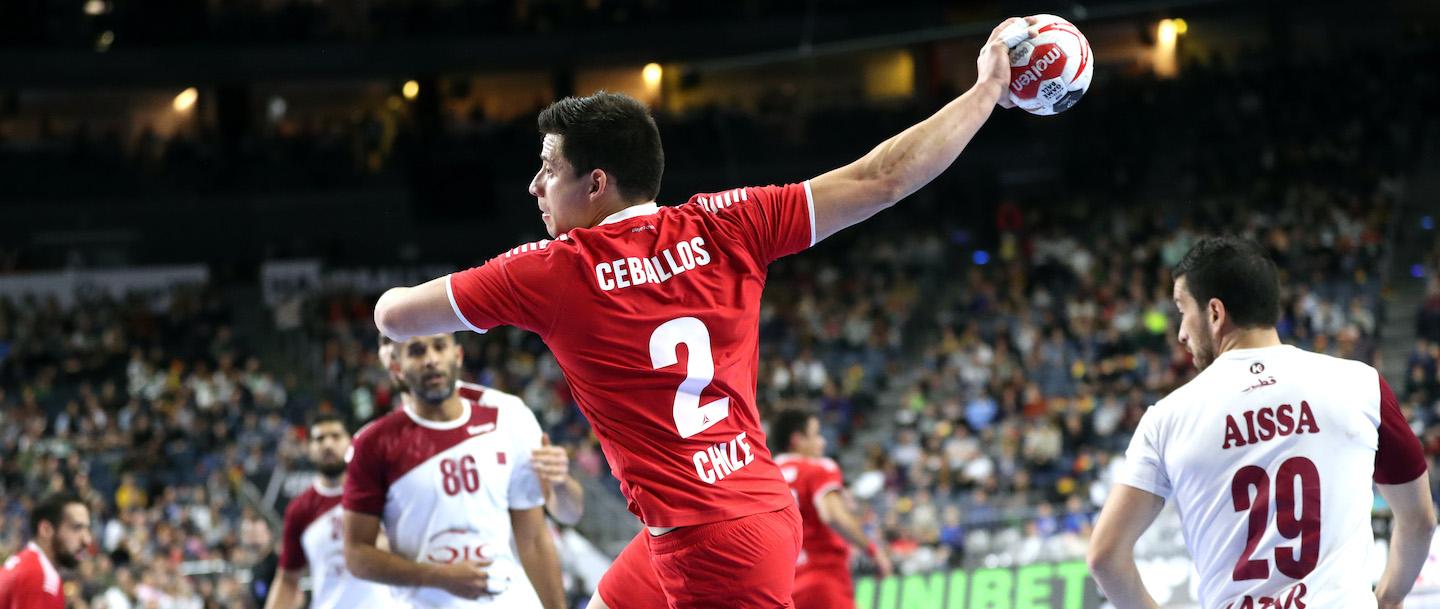 The wait is almost over. In just one week, the 27th IHF Men's World Championship throws off in Cairo with the host nation taking on Chile in the competition's opening match.
In the meantime, teams are making their final preparations through competitions and friendlies, and arriving in Egypt. 
Japan arrived on 3 January and played a friendly game against the hosts two days later, losing 29:34. The two teams will meet again in another friendly at Cairo Stadium Sports Hall on 7 January.
"Since we arrived here, everything has been great from reception at the airport to transport to the hotel. Our players are in good health and we have just had our first training session. We are looking forward to a good tournament," said Japan's coach, Dagur Sigurðsson.
January 5, 2021
European champions Spain, who will arrive in Egypt on 13 January, won the friendly 'Qatar International Tournament', which took place in Doha from 25 to 29 December.
The Spanish looked in shape against other Egypt 2021 squads, drawing with Tunisia (30:30) and winning against Argentina (33:31) and Qatar (28:26).
✅ ¡Segunda victoria de los #Hispanos🇪🇸 en Doha🇶🇦!

👏 El conjunto de Jordi Ribera derrotó, en un partido muy igualado, a la anfitriona 🇶🇦 (26:28)

📝👇 Crónica de la Jornada 3 del Torneo de Catar

— RFEBalonmano (@RFEBalonmano) December 29, 2020
It is also a busy time for the other European teams as they have been gearing up their preparations with Men's EHF EURO 2022 qualification matches.
Belarus recorded their first competitive win against Norway (33:26) on 5 January, while France, who won the bronze medal in the IHF Men's World Championship two years ago, lost against Serbia (24:27).
As the throw-off for Egypt 2021 approaches, more teams will land in Egypt next week, with Brazil scheduled to arrive in Cairo on 8 January.
 
European sides will follow in the days after along with the remaining teams, following their Men's EHF EURO 2022 qualification matches.
There is just one week until the 27th IHF Men's World Championship begins! Who's excited? 🙌#Egypt2021 #staystrong #strongertogether @HSI_Iceland pic.twitter.com/SeyjlRKS82

— International Handball Federation (@ihf_info) January 6, 2021
About Egypt 2021
The 27th edition of the IHF Men's World Championship – the first IHF World Championship to be played with 32 teams – will take place in Egypt from 13 to 31 January 2021 at four venues: Cairo Stadium Sports Hall, New Capital Sports Hall, Dr Hassan Moustafa Sports Hall (formerly 6th of October) and Borg Al Arab Sports Hall. The IHF men's flagship event will feature 108 games, with the final weekend taking place in Cairo.
For further information on Egypt 2021 visit the IHF mini-site or the official event website.