Greece 2022: Croatia - World Champions
26 Jun. 2022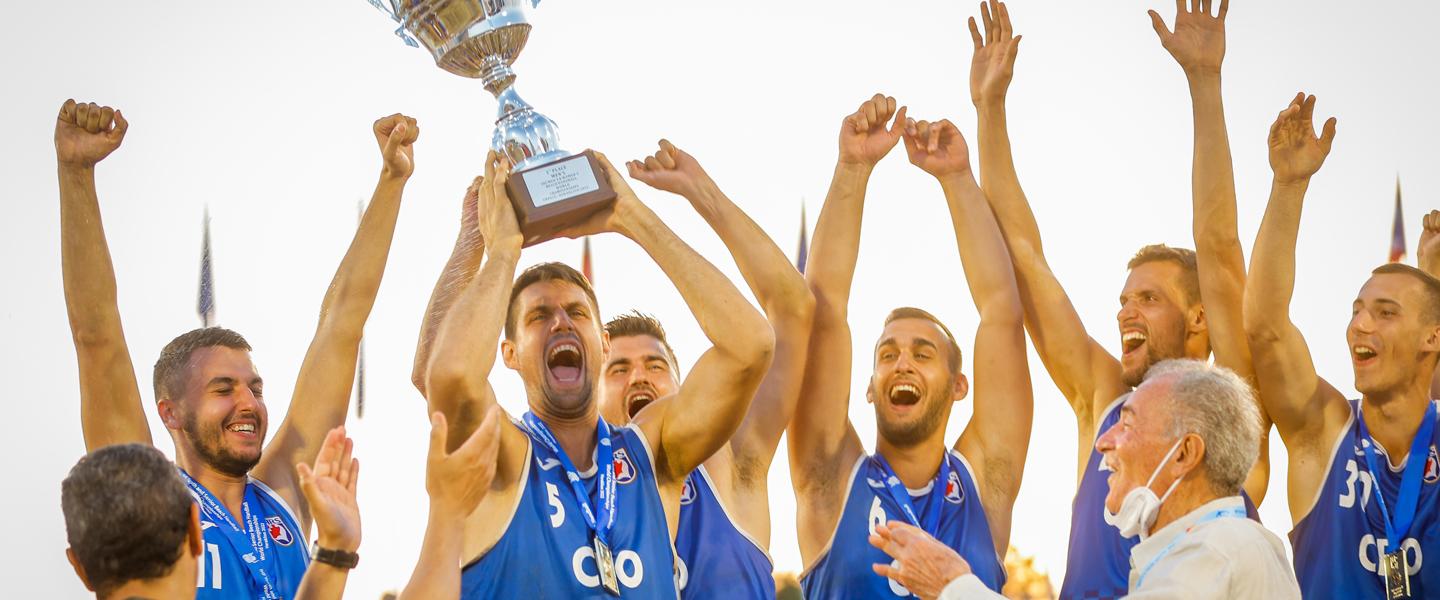 Croatia have won the 2022 IHF Men's Beach Handball World Championship, beating Denmark in the final.

Brazil defeated host nation Greece for bronze.

We hear from some of those involved (being updated)

Dominik Markovic, player - Croatia:

"It's an amazing feeling. It's my first championship gold medal in five years with the Croatia national team and it's very special. We're number one in the world. I congratulate my team, Croatia. Congrats to Denmark. They are a very good team and good luck for the next championship."

Ioannis Batzios, player - Greece:

"First of all, I want to say well done to all the players; the effort of all of us was moving. We started a month and a half ago to achieve what we did now in the world championship and we lost to the previous champions [but] teams like Qatar, Spain, Argentina and the USA. It is not small what we managed."

"We wanted to get the medal, especially here in Crete, in our country. Unfortunately we did not succeed. We have given a very good picture and we have left many promises for our future."

Ioannis Lazaridis, coach - Greece:

"A fourth place in the world is a very big thing, but it leaves us with a bitterness because we did not manage to get a medal. We were very close and the fact that we were left with bitterness that we lost to Croatia and Brazil says it all about this team."

"The player's eyes were sparkling in the fight, we saw it every moment. From the warm-up until the last second, they had the will, the heart."
"The fact that we could not win in the small final against world champions Brazil, who have counted only two defeats in the last seven years, was a matter of one, two possessions."

"We did not have a clear mind, maybe our inexperience, the pressure we played in such big games. Our whole course shows that this team has a future, has competitions ahead of us to go very high and bring distinctions."

Batzios and Lazaridis were speaking to the official championship website