Simon Jensen: "We're here to win"
26 Jun. 2022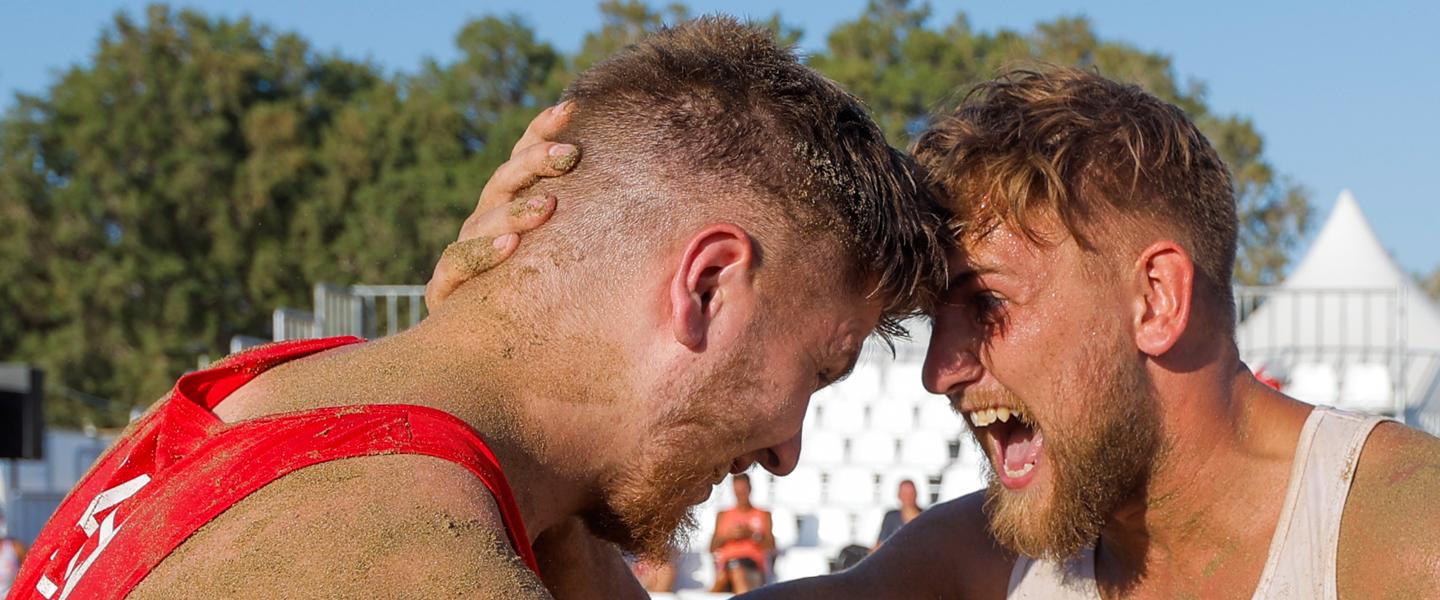 Denmark goalkeeper Simon Jensen has made the most saves of the 2022 IHF Men's Beach Handball World Championship, sitting on 62 from 210 shots faced, for a 30% average.
But there is one statistic which matters to him the most: team wins.
"Of course you want to be the best, that's naturally what you play for," said Jensen after they beat Uruguay in the quarter-final and before he moved to the top spot in the stats.
"Right now it's all about the team. We play for winning. We play as a team, we win as a team, we lose a team."
They have not lost when it mattered, with that defeat over Uruguay coming before a semi-final epic against Brazil, which they won in a shoot-out.
The European champions will now face Croatia in the final.
"I mean, it's amazing. It's hard to describe. I can't remember if Denmark's men have ever been in a World Championship final?," he said. They have not.
"We played very well. The offence was amazing in the second half. I didn't have the best game but I got to finish it at the end."
That end saw a Denmark golden goal in the second period to take it to shots and then misses and saves in the shoot-out, eventually taken by the northern Europeans.
"The coaches told us to take a deep breath and concentrate on what to do because we had the momentum after Freddie (Frederik Bech Jensen) scored that golden goal," said Jensen.
"I had my [goalkeeping] colleague Martin Norlund (Christensen) talking with me and not just telling me what to do, but instructing me on how to stay calm and relaxing a little bit.
"It's amazing to be his teammate. He's the best captain you could ever ask for. He's such a persona and the team and helps everyone around the team; he's just amazing."
And the crucial save from Gil Pires in the shoot-out to win the game?
"The last time we played him he shot quick in my right foot," he said. "This time, he shot it over my head and then I just I was just ready for the left foot this time. We've got to home [now], rehydrate get and be ready for tomorrow.
"It's a prize on the prize if you can say like that," added Jensen about his side confirming their place at the 2023 ANOC World Beach Games after securing a top four place. "But, of course, the main reason we're here is to win the World Championship."