Croatia play the waiting game after win against Tunisia
14 Mar. 2021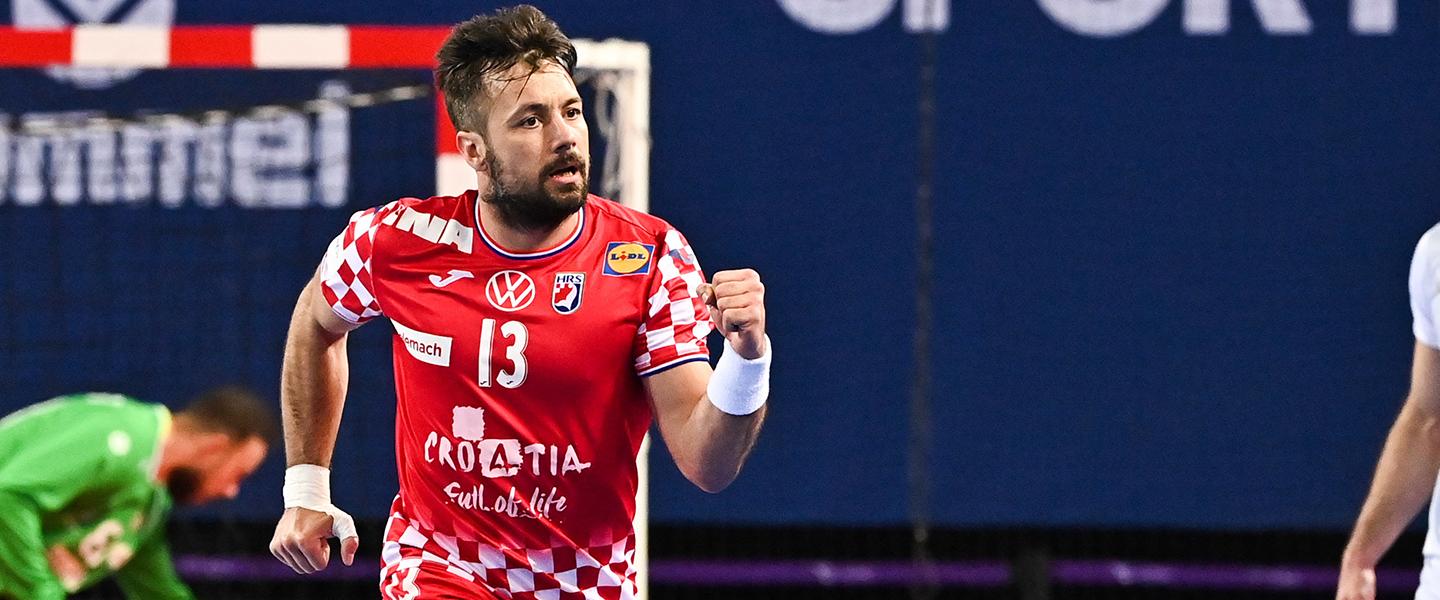 Croatia won their second game in a row at the Tokyo Handball Qualification 2020, 30:27 against Tunisia, but their fate will be decided later, after the match France versus Portugal in the last game of Tournament 2 in Montpellier.
TOURNAMENT 2
Croatia vs Tunisia 30:27 (14:13)
Right wing Ivan Cupic was the Tokyo Handball Qualification 2020 top scorer after two match days, putting 19 goals past the opponents' goalkeepers, but Croatian coach Hrvoje Horvat decided to give him some rest against Tunisia, after playing 120 minutes against France and Portugal.
His replacement, veteran Zlatko Horvat, took advantage of the chance and was unstoppable in the first eight minutes of the game, scoring three of Croatia's four goals, as the European team built a 4:1 lead.
Yet, in typical Croatian fashion, Horvat's side collapsed, with left back Marko Mamic missing three shots and turning the ball over twice. A 5:0 run from Tunisia turned the game on its head (6:4) and Croatia looked like they were in for another rough ride.
With Croatia failing to bring the goods to the table, Tunisia continued to push and opened a 9:7 gap, only for a 5:0 Croatian run forcing coach Sami Saïdi to call a time-out.
It energised the Tunisian side, who levelled the game at 12:12, yet Croatia still had a narrow lead at the break, after a pair of goals from line player Marino Maric.
A 5:1 run to start the second half all but sealed Croatia's win in this game, as Horvat continued his superb game. His seventh goal of the game was also his 598th for the national team, one goal shy of his former teammate, line player Igor Vori, on the fifth place in Croatia's all-time goal scoring list.
With left wing David Mandic causing trouble in Tunisia's defence and becoming the game's top scorer (nine goals), Croatia never looked back, despite Tunisia attempting to mount a comeback.
The 10 turnovers and not enough firepower from the back, with the Tunisian players scoring only one time from the 9-metre line, were the African's side undoing in the end.
Despite a late 4:0 run by Tunisia, Croatia secured their second win in three days in Montpellier (30:27) and now must play the waiting game until the final game of Tournament 2 is completed.
With the second win in three days, Croatia jumped to the second place in the standings and could proceed to the Olympic Games if France beat Portugal or if Portugal win by eight goals or more or Portugal win by seven goals and France do not score more than 20 goals.
Tunisia's streak at the Olympic Games is over after two straight appearances, as the African side lost all three games in Tournament 2 and conceded a -19 goal difference.
Photo: FFHandball / Icon Sport