Tokyo 2020 qualifying scenarios
14 Mar. 2021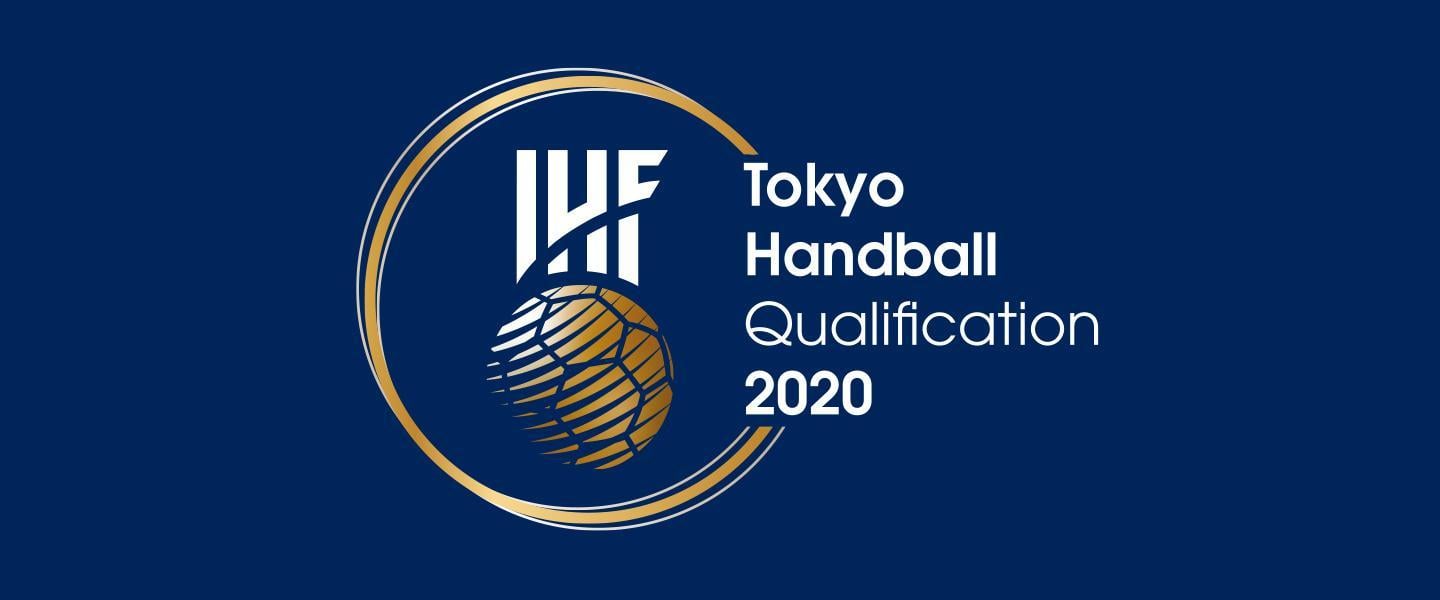 There are only six games left in the three men's tournaments of the Tokyo Handball Qualification 2020 hosted by Podgorica, Montpellier and Berlin and no team is safe after the first two days.
Despite winning their first two games, France and Norway are not assured of an Olympic Games berth yet, even though they can still secure their tickets even with a loss on Sunday. On the other hand, teams like Tunisia and Chile are still in with a chance, but will need a huge stroke of luck on their side.
Provided there is a tie between two or more teams, the first tiebreaker between them is the result in points between the teams concerned. If teams cannot be separated by that, goal difference is the next criteria, followed by the number of goals scored.
Below are the qualification scenarios for the teams who still have a chance to advance.
TOURNAMENT 1
Norway (4 points) – qualified for Tokyo 2020 if:
- win or draw against the Republic of Korea
- lose against Korea by 17 goals or less 
- lose against Korea by 18 AND score more than 19 goals AND Brazil win against Chile
Brazil (2 points) – qualified for Tokyo 2020 if:
- win against Chile AND Korea do not win against Norway
- draw against Chile AND Korea do not win against Norway
- lose against Chile by no more than three goals AND Korea lose against Norway
Republic of Korea (2 points) – qualified for Tokyo 2020 if:
- win against Norway AND Brazil do not win against Chile
- draw against Norway AND Brazil lose against Chile
Chile (0 points) – qualified for Tokyo 2020 if:
- win against Brazil by four goals or more AND Norway beat Korea
TOURNAMENT 2
France (4 points) – qualified for Tokyo 2020 if:
- win or draw against Portugal
- lose against Portugal by no more than six goals AND Croatia win against Tunisia
- lose against Portugal by seven goals AND score 22 goals or more AND Croatia win against Tunisia
Croatia (2 points) – qualified for Tokyo 2020 if:
- win against Tunisia AND Portugal do not win against France
- win against Tunisia AND Portugal beat France by seven goals AND France do not score more than 20 goals
- win against Tunisia AND Portugal beat France by eight goals or more
- draw against Tunisia AND France beat Portugal
Portugal (2 points) – qualified for Tokyo 2020 if:
- win against France
- draw against France AND Croatia lose against Tunisia
- lose against France AND Tunisia win against Croatia by no more than 12 goals
Tunisia (0 points) – qualified for Tokyo 2020 if:
- win against Croatia by 14 goals or more AND France beat Portugal
TOURNAMENT 3
Sweden (3 points) – qualified for Tokyo 2020 if:
- win or draw against Slovenia
- lose against Slovenia AND Germany lose against Algeria
Germany (3 points) – qualified for Tokyo 2020 if:
- win or draw against Algeria
- lose against Algeria AND Sweden do not lose against Slovenia
Slovenia (2 points) – qualified for Tokyo 2020 if:
- win against Sweden
Algeria (0 points) – out of contention to qualify for Tokyo 2020 after two match days