France defeat Tunisia and move closer to Tokyo
13 Mar. 2021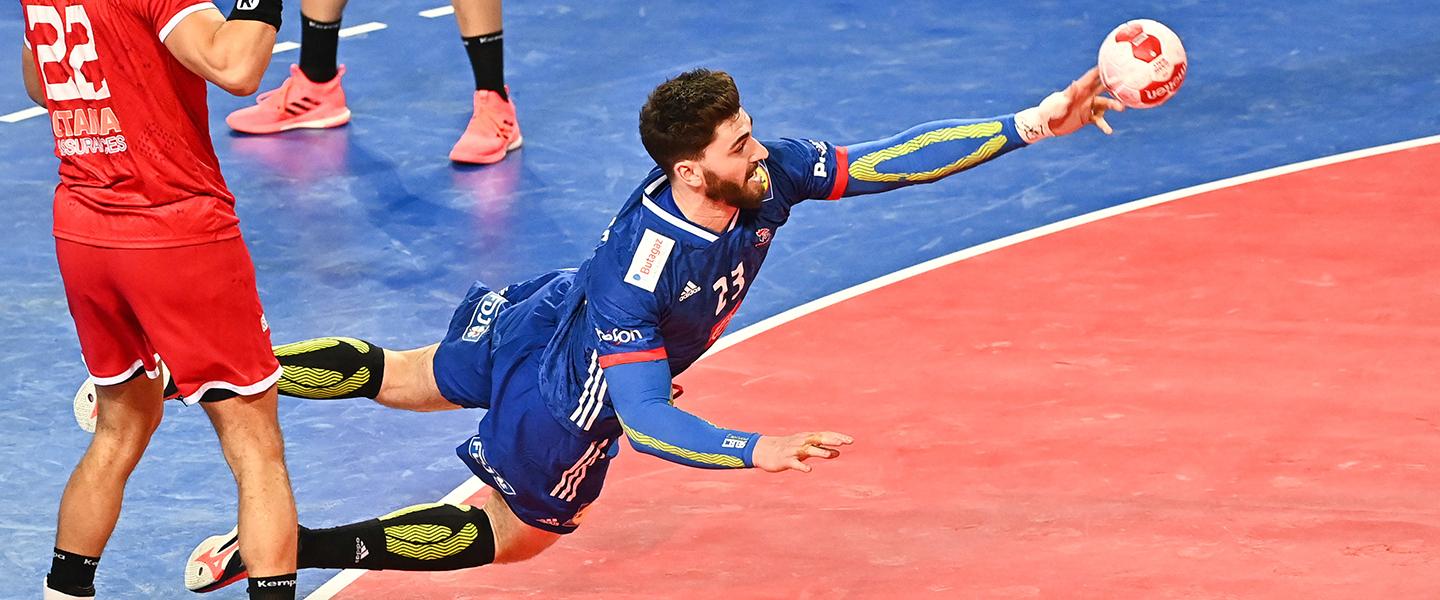 With their second win in as many days in Tournament 2 of the Tokyo Handball Qualification 2020, France are still not sure to claim a spot at the Olympic Games.
However, if they retain their performance against Tunisia, which they outclassed 40:29, 'Les Experts' will be heading to Tokyo, where they seem to be a force to be reckoned with.
TOURNAMENT 2
France vs Tunisia 40:29 (21:13)
Three goals each from right back Dika Mem and line player Ludovic Fabregas ensured a solid start for France against Tunisia, with the hosts taking a strong 6:2 lead after only eight minutes.
It was a must for the French side, after Guillaume Gille's side had to play from behind against Croatia in the first game and an easy way to secure that key players would get some much-needed rest in the second half, as Sunday's game against Portugal is looming.
As captain Michael Guigou reached 996 goals scored in his career for France, the hosts opened a convincing 16:9 lead, converting an outstanding 85% of their attacks until the 20th minute.
Tunisia were somehow left reeling, as their eight turnovers and missed shots did not help Sami Saïdi's side to think about a comeback. At the end of the first half, the African side were down by eight, 21:13. 
Gille swiftly changed his entire squad at the break, but that did not deter France. Every field player that took the court against Tunisia except Nicolas Claire scored at least one goal, as the gap was increased to eleven goals with 19 minutes to go (29:18).
Back in top form after an off night on Friday against Croatia, left wing Hugo Descat was France's top scorer with six goals, despite playing only in the second half, while backs Melvyn Richardson and Nicolas Tournat contributed five goals each.
It was France's best attack in an official match since 'Les Experts' put 42 goals past Lithuania at the EHF EURO 2018, as the hosts secured an impressive 40:29 win against a Tunisian side that lacked chemistry and confidence.
The 11-goal difference was the second largest in competitive games between the two sides, and the second largest French win against Tunisia, after the 32:19 victory recorded at the IHF Men's World Championship in 2011.
With four points in two games, France are not sure yet of their ticket to Tokyo 2020, but they can still lose against Portugal by as many as six goals and still earn their berth for the Olympic Games.
On the other side, Tunisia failed to qualify for their third straight Olympic Games, after losing the first two games in Montpellier. A match against a motivated Croatia is next, with the African side hoping to end the tournament on a high.
Photo: FFHandball / Icon Sport