Tournament 3: Sweden and Slovenia meet in do-or-die match
14 Mar. 2021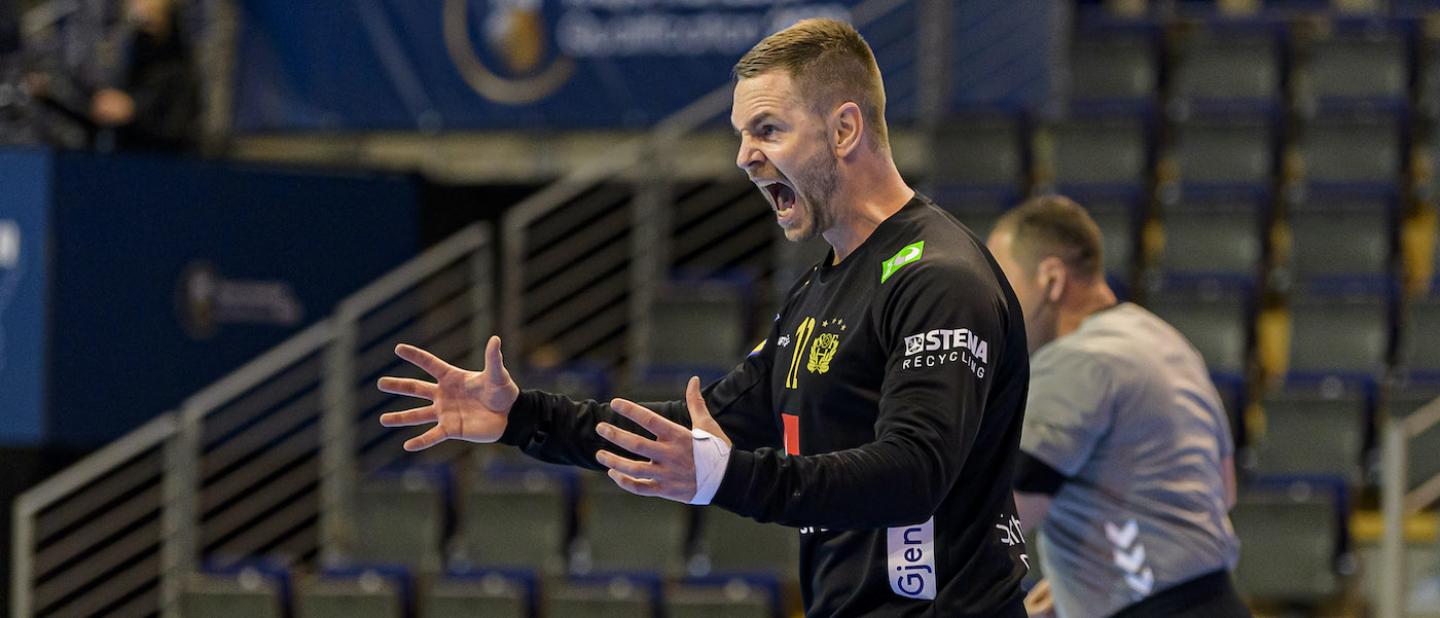 Sweden, Slovenia, Germany – at the 2016 Olympic Games in Rio they played in the same group. Today, on the final day of the Tokyo Handball Qualification 2020 – Men's Tournament 3, only two of them will earn a ticket to the Olympic stage this summer. 
On paper, Germany have the easier task against the 2020 CAHB Men's African Championship bronze-medallists Algeria who are on the bottom of the table without a victory. The last match in Berlin will see Sweden taking on Slovenia. The two sides know each other very well. They faced each other recently at the 2021 IHF World Championship which ended in a 28:28 draw. 
Algeria vs Germany 15:45 CET
The hosts started their Tokyo 2020 qualification campaign with an exciting 60 minutes against Sweden. After holding the upper hand against the Nordic side in the first half, the beginning of the second half cost the Rio 2016 bronze-medallists almost dearly when they were down by four goals. Yet, they mounted a comeback and saved a 25:25 tie. 
With the draw in mind and the knowledge of not having a chance to qualify for the Olympic Games if they would lose against Slovenia in the second match, Germany played perfect for 45 minutes to seal their first win in this tournament. 
Left wing Marcel Schiller was not only the top scorer for his team in the first match but also in the second one, with 12 goals, while right back Kai Häfner counts 12 assists. 
"Luckily, we were able to score a clear win today and did it better than yesterday," said Häfner after the 36:27 victory against Slovenia.
"We have seen Algeria at the World Championship and we will prepare for that. It's the third match in three days, therefore, we have to regenerate and then we want to take the second victory to book the ticket for the Olympic Games."
Germany have won all five matches against the African side – the last one at the 2009 IHF Men's World Championship in Croatia.
Algeria had some good phases against Slovenia in their opener, when they were able to keep the game open at 7:6 in the first quarter of the match. Captain Messaoud Berkous and Abdi Ayoub combined for 14 goals for their team but couldn't prevent Slovenia from taking the victory.
After the eight-goal loss against Slovenia, a 25:36 defeat followed against Sweden. 
"It was a very difficult match for us. Our best player Messaoud Berkous could not play and we played against the second best team in the world. But I am satisfied with my players, they fought 60 minutes and that's really difficult because Sweden played very good and fast but my players did well and played very disciplined," said Portes after the match. 
His team is the only team in this group, who no longer have a chance for an Olympic spot due their two losses. 
Sweden vs Slovenia 18:15 CET
Throughout the last five years Sweden and Slovenia have met in almost every international competition. At the Olympic qualification 2016 in Malmö, Sweden, Sweden took a 24:23 win but Slovenia took revenge only four months later at the Olympic Games in Rio 2016, winning 29:24 in the group phase. 
At the EHF EURO 2020 in Göteborg, it was again the Balkan side who took the two points with them after a hard-fought 21:19 victory. And just recently at the 2021 IHF Men's World Championship in Egypt, they met again in the group phase, where Sweden let the victory slip out of their hands, conceding a last-second goal from Matej Gaber to finish at 28:28. 
Another drama is to be expected when the two sides meet for the second time this year in a do-or-die match to qualify for the Olympic Games.
"Of course, it's difficult to play against your home country," said Slovenia head coach Ljubomir Vranjes. The Swedish-born coach will face his home country for the third time since he took over the Slovenian team just before the EHF EURO 2020, which they finished on fourth place. 
"I hoped that we could have won today so that it wouldn't be such a big match against Sweden. But it was a really bad day for us," commentated Vranjes on the loss against Germany, "we have to play a better defence to help our goalkeepers. I mean, we have one chance, that's it. We had good results against Sweden in the last two matches so I hope we can forget about the match against Germany."
"Sweden play a really good defence and have very good goalkeepers. We need a good defence and we have to play very disciplined in our attack so that they can't do a lot of counterattacks."
While Sweden took a comfortable win against Algeria, where every player enjoyed their time on court, Slovenia experienced a rollercoaster ride within 24 hours, starting on a high and landing on a low against Rio 2016 bronze-medallists Germany. 
Nevertheless, both sides have their fate in their hands. 
"Slovenia play together for many years now and we will prepare for them similarly to what we did at the world championship. They have technical good players, they missed some shooters from the left back but we know them for many years, they play very well and it's difficult to stop them," said Glenn Solberg prior to the match. 
Photo: Marco Wolf/DHB