Tournament 2: Portugal face Croatia to play for their first-ever Olympic berth
13 Mar. 2021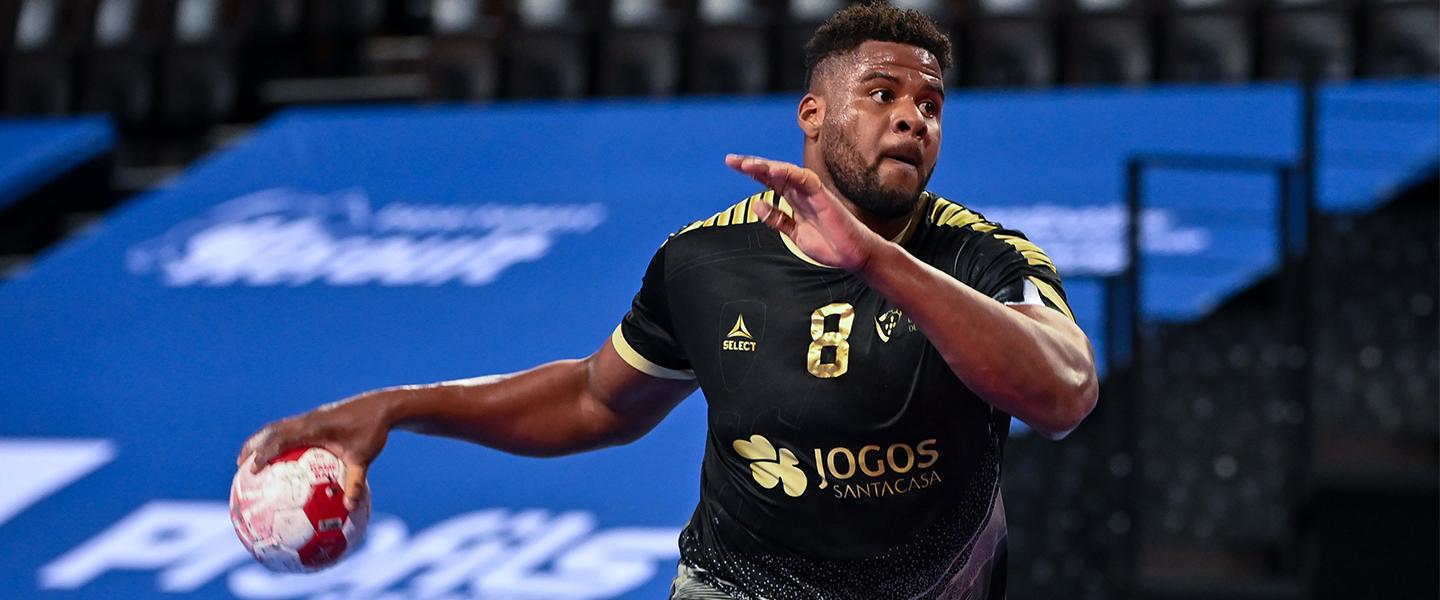 After securing wins in their opening matches on Friday, both France and Portugal could clinch their Tokyo 2020 berths today.
The 'Heroes of the Sea' face a tough test against Croatia, though, who, in turn, must win today to qualify for the fifth time in a row for the Olympic Games.
Croatia vs Portugal 18:30 CET
For the first 35 minutes of the game against France, it was plain sailing for Croatia, who were looking sharp and ready to turn the tide after a disappointing performance at Egypt 2021 two months ago.
However, a mix of inexperienced players, an uninspired performance by their goalkeepers and off nights from key contributors Domagoj Duvnjak, Luka Cindric and Igor Karacic, who had a combined tally of only only seven goals, was their defeat. Despite an amazing performance by right wing Ivan Cupic, who scored 10 goals, Croatia ultimately lost.
Now, rookie coach Hrvoje Horvat faces a huge test, with the pressure resting solely on his shoulders: win against Portugal or face the fact that the Olympic dream is over.
There will not be much time, it will probably be a sleepless night for Horvat, as Croatia need to forget the last 15 minutes of the game against France, when 'Les Experts' went on a 10:3 run to snatch an important and impressive win.
"We had a good first half and we have to bring the same intensity and basically do the same things we did against Portugal. I expect to play the same, because we do not have much time to analyse what went wrong," said Horvat, after the loss against France.
Croatia will face a tough test as they meet rising European opponent in Portugal. With their eyes firmly on their first-ever Olympic Games berth, Paulo Pereira's side were one of the teams to watch at both the EHF EURO 2020 and at the IHF Men's World Championship in January.
The 33:26 win against Tunisia on Friday only bolstered their credentials, yet Portugal have never won against Croatia – drawing once (32:32 at the EHF EURO 2004) and losing once (24:21 at EHF EURO 2006).
"Croatia are one of the best teams in the world and we will have to prepare for them the best we can. If we can achieve anything here, it will be only thanks to ourselves," said Pereira, after the win against Tunisia.
Portugal will expect more of the same from left back Andre Gomes, who scored seven times against Tunisia, with Pereira carefully managing the playing time for his stars, with only three players – Gomes, line player Luis Frade and left back Fabio Magalhaes – taking to the court for more than 30 minutes.
"Now we have to rest and we will see what the next game brings," concluded Pereira.
France vs Tunisia 21:00 CET
France could earn their eight Olympic Games berth in a row today, with the win against Croatia being crucial to achieve that dream.
'Les Experts' struggled mightily, though, as a bad start forced Guillaume Gille's side to play from behind for more than 40 minutes. But great teams win even when they are not up to par and France did exactly that on Friday evening against Croatia, sealing a 30:26 win that took them one step closer to Tokyo 2020.
"To be great, you also need to have some bad moments, you need to learn how to progress. In the game against Croatia, we had this, and overcome it," said French captain Michael Guigou after the win against Croatia.
"We want to plant the blue-white-red flag on the top of Mount Fuji," said coach Guillaume Gille before the start of the Tokyo Handball Qualification 2020 and France looked up to the task against Croatia, proving they are a strong, resilient side.
Sure, their attack needed a little bit of finetuning, but they scored 75% of their shots against Croatia, turning the ball over just twice in the second half, when they scored 18 times.
Now, France have a chance to rest and come back stronger on their home court in Montpellier, against the only non-European team in the tournament, Tunisia.
The two sides have met seven times in the last 16 years, with France sealing six wins, including one at London 2012 (25:19) and one at Rio 2016 (25:23). Tunisia snatched a 26:26 draw at the IHF Men's World Championship in 2005.
In recent times, Tunisian players have been constantly moving to France, only for the emigration to halt, as only two players, goalkeeper Mehdi Harbaoui, and line player Ryadh Souid, currently play for French sides.
However, with a team that did not seem to click against Portugal, a match which ended in a 33:26 victory for the European side, Tunisia is considered the underdog for the second day in a row in Montpellier.
Photo credit: FFHandball / Icon Sport