Follow beach handball at the ANOC World Beach Games – Qatar 2019
10 Oct. 2019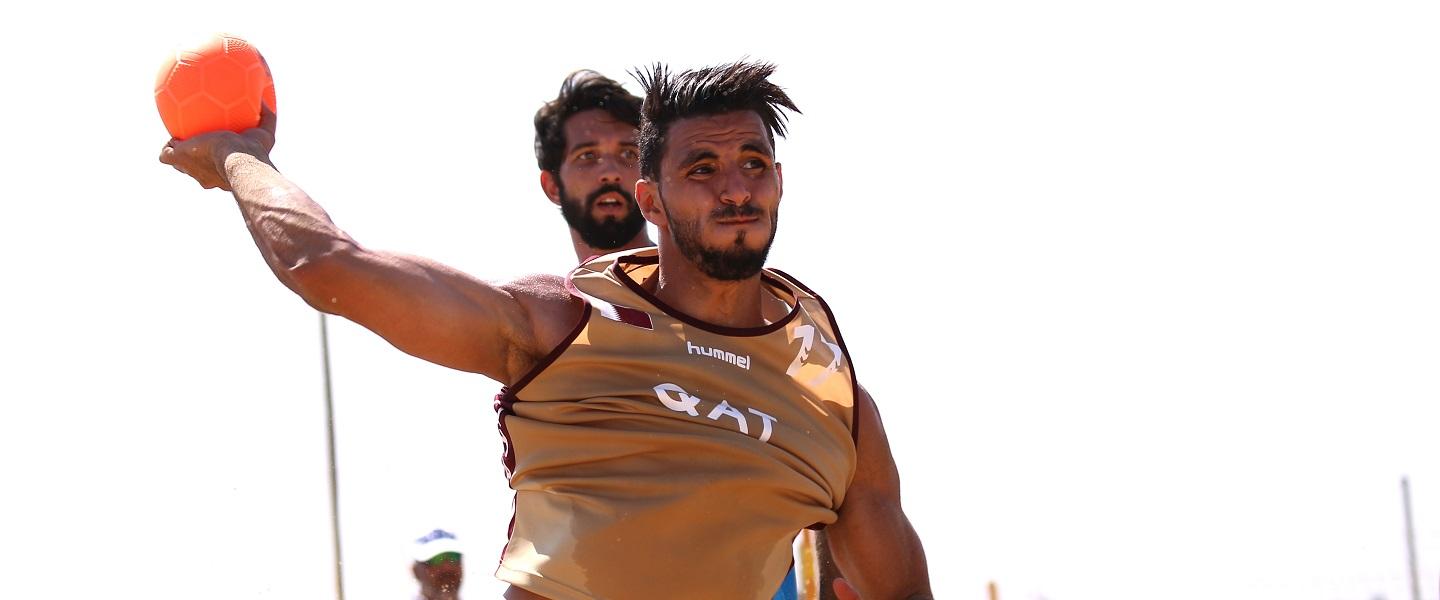 The debut edition of the ANOC World Beach Games – Qatar 2019 gets underway tomorrow with beach handball included in the programme of 14 sports.
Twelve men's and 12 women's national beach handball teams will be battling it out in their respective tournaments from 11-16 October, starting with two initial preliminary groups of six teams each in a round-robin format over the first three matchdays (11, 12, 13 October). 
The top four teams in each group will then move into the quarter-finals (14 October) before the semi-finals and medal matches on Wednesday 16 October.
All matches, with the exception of the medal matches, will be played on the three courts at the Al Gharafa Beach Handball Arena, with the bronze and gold medal matches – and victory ceremonies – taking place at Katara Beach.
Matches can be viewed via the Official ANOC World Beach Games livestream HERE and the Olympic Channel (Day 1: Link) with live statistics and results HERE.
The full schedule of matches, along with photos, previews, quotes, previews and reviews throughout Qatar 2019 can be found on the IHF mini-sites:
Men's Competition
Women's Competition
A PDF of the match schedule in both the men's and women's competitions can be downloaded HERE.
You can also follow the ANOC World Beach Games - Qatar 2019 through the official IHF channels: Twitter, Instagram, Facebook and website, as well as with the hashtags #beachhandball #AWBG2019 #qatar2019 #ANOCWorldBeachGames.
You can also through the official Qatar 2019 competition channels: Twitter, Instagram and website.
All 14 sporting competitions featuring over 1,200 athletes from 96 countries at the ANOC World Beach Games will be free to attend.