Asian champions Qatar aspire to finish among the top eight at Egypt 2021
30 Nov. 2020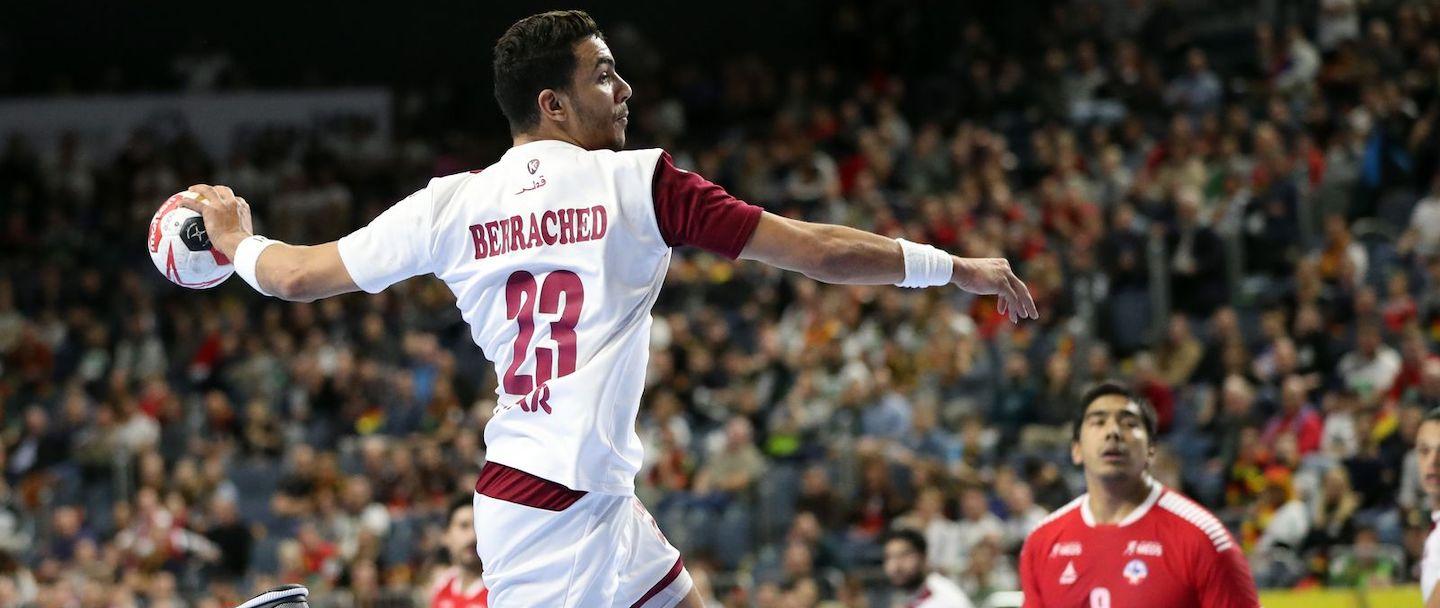 At the 2015 IHF Men's World Championship, Qatar made a name for themselves in the handball world. The silver medal they claimed on home soil – they lost to France 22:25 in the final – set the bar considerably high for them in the following international competitions.
Still led by legendary Spanish-born coach Valero Rivera, they ranked among the top eight teams at France 2017 – for the second time in history. Two years later, at Germany/Denmark 2019, they did not succeed to make it into the main round and had to settle for 13th place.
Last January, they took gold for the fourth consecutive time at the 2020 AHF Men's Asian Championship in Kuwait. It was a perfect run of seven victories in seven matches, which shows the pre-eminence of the Gulf nation in the continent.
In the semi-final, Qatar defeated Bahrain 28:24, taking revenge for the loss suffered in 2019 in the same round at the Men's Asian Olympic Qualification event. They were crowned champions after a 33:21 triumph against Republic of Korea, whom they had previously beaten 34:27 in the main round.
"We aim to be among the first eight teams," says Valero Rivera. After Kuwait 2020, he affirms that the defence is the part of his team he trusts the most. On the contrary, he mentions they must work hard "on the direct counter-attacks."
Qatar are a mature side with plenty of distinguished athletes. Veteran goalkeeper Danijel Saric is undoubtedly one of them. The 43-year-old Al Duhail player, one of the stars in the Qatar 2015 feat, had a save percentage of 31% at Germany/Denmark 2019 and still has much to offer.
The Asian team can be extremely dangerous in offence. Cuban-born left back Frankis Marzo was the third-highest scorer at Kuwait 2020 with 30 goals and earned a place on the All-star Team. The 33-year-old attacker, who plays his club handball for Sporting CP in Portugal, contributed 39 goals at Germany/Denmark 2019.
Al Duhail left back Rafael Capote and Alarabi SC line player Youssef Ben Ali are from the same generation as Marzo. Cuban-born Capote scored 30 goals at the last Asian Championship and provides a torrent of shooting power. Ben Ali, born in Tunisia, was named the All-star Pivot at Kuwait 2020 and was the leading scorer for Qatar with 46 goals at the last World Championship.
"We [have been] able to train with most of the players from mid-November," comments Valero Rivera. "COVID-19 will determine if we can play friendly matches or tournaments."
For the coach, Group C will be a "difficult" one. Qatar will meet EHF EURO silver medallists Croatia, as well as Japan and Angola – to whom they lost their Germany/Denmark 2019 opener.
Key players: Frankis Marzo (left back), Danijel Saric (goalkeeper), Youssef Ben Ali (line player)
Qualification for Egypt 2021: 2020 AHF Men's Asian Championship – 1st place
History in tournament: 2003: 16th, 2005: 21st, 2007: 23rd, 2013: 20th, 2015: 2nd, 2017: 8th, 2019: 13th
Group at Egypt 2021: Group C (Croatia, Qatar, Japan, Angola)