Al Duhail seal first place in Group A with clear win against Al Noor
09 Oct. 2021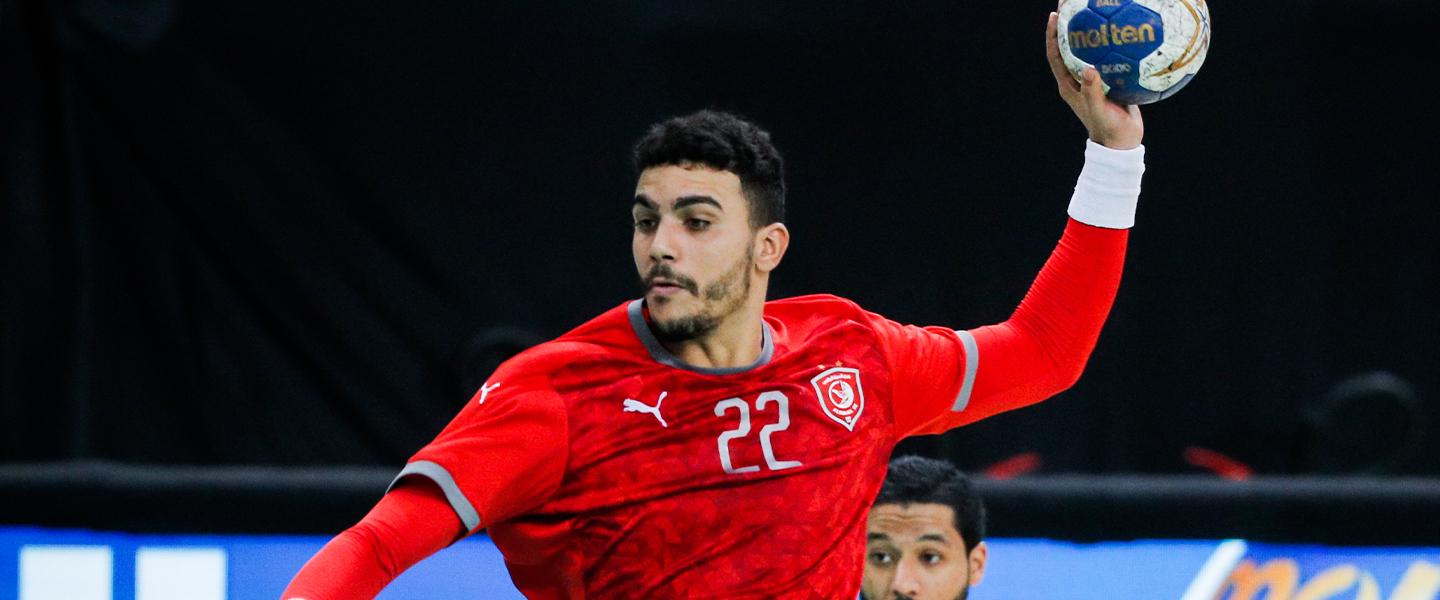 Asian club champions Al Duhail finished the 2021 IHF Men's Super Globe in style, with a clear 38:22 win against fellow Asian side Al Noor.
The Qatari side will finish either fifth or sixth in the standings, with Zamalek needing at least a four-goal win and 30 goals against Al Wehda in the next game for the Egyptian side to secure fifth place.
PLACEMENT ROUND 5-10
Al Noor Saudi Club (KSA) vs Al Duhail (QAT) 22:38 (11:19)
Qatari right wing Allaedine Berrached had a breakout game against Al Noor, lifting Al Duhail past the Saudi side with a 10-goal outing.
However, it was not a straightforward procession for Al Duhail, especially in the first fifteen minutes. Missing influential back Rafael Capote, who was substituted out of the roster before the game, the Qatari side was kept in check by Al Noor.
After taking a one-goal lead (8:7) in the 16th minute, Al Duhail ended the first half with an 11:4 run to open an unassailable eight-goal gap at the break, 19:11.
Al Noor's Serbian trio of Peter Panic, Lazar Petrovic and Zarko Markovic was once again reduced to only one goal among the three players, with Al Duhail overpowering their opponents in the second half.
By denying Al Noor 13 times, it was also goalkeeper Bilal Lepenica who helped Al Duhail open a 15-goal gap (32:15) with 10 minutes to go.
Al Noor's wing, Abdullah Al Abbas, their top scorer in the competition, scored seven goals, to add to his overall tally of 20 goals in the event, but he had little help from his team to prevent a drubbing.
Eventually, Al Duhail sealed a 38:22 win, their biggest-ever in six matches played at the IHF Men's Super Globe, finishing the 2021 edition on a high, with two wins out of two games in the placement round 5-10.
Al Duhail won Group A with four points, while Al Noor finished second with two points. San Francisco Cal Heat came in third on zero points.