Strong finish lifts Al Duhail past CalHeat
08 Oct. 2021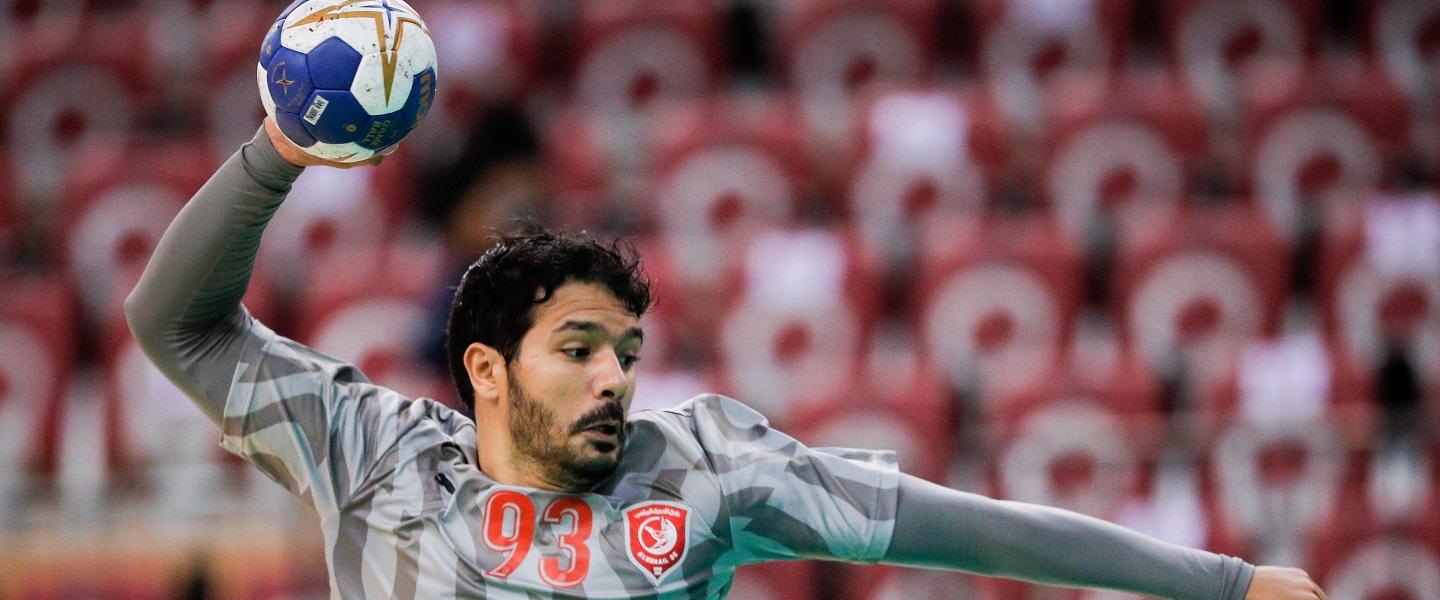 For 40 minutes, San Francisco CalHeat kept close and dreamt about the first-ever American win in the history of the IHF Men's Super Globe, but Al Duhail's superior depth helped the Qatari side seal a 30:23 win.
 
CalHeat finish last in their group and could seal ninth place in the final standings if Sydney Uni lose their match against Zamalek SC.
PLACEMENT ROUND 5-10
Al Duhail (QAT) vs San Francisco CalHeat (USA) 30:23 (16:14)

Despite losing all the three games they played at the 2021 IHF Men's Super Globe, San Francisco CalHeat should be happy with their displays, preventing heavy losses in all matches.
 
In fact, CalHeat really put up a fight against the Asian Men's Club Champions, Qatari side Al Duhail, staying close for 40 minutes, before their lack of depth and experience proved costly in the final stages of the game.
 
With Shadi Hamdoun in fine form, scoring seven goals, Al Duhail was on track to enjoy a straightforward win, jumping to an early 9:5 lead after 18 minutes. Yet, inspired by two goals from Severin Ramseier, CalHeat crawled their way back with a 4:0 run to tie the game.
 
The two teams went back and forth trading goals, with Ramseier and left wing Theodor Skogsholm scoring 10 between them, until the 38th minute, when Al Duhail amped up their defence.
 
Not even CalHeat's goalkeepers, Lukas Kroeger and Fredrik Kolstad Jacobsen, who had eight saves each, could help the American side stay close, prompting a 7:1 run from the Qatari side, which really served as the backbone of their first win in the competition. 
 
With Hamdoun scoring seven times and Ahmad Madidi and Mustafa Heiba adding five goals each, Al Duhail seemed unstoppable, scoring 14 times in the last 20 minutes, after putting 16 goals past CalHeat in the first 40 minutes of the game.
 
Eventually, CalHeat prevented a 10-goal defeat in the last minutes, cutting the gap to only seven in the dying seconds, 30:23, to finish the IHF Men's Super Globe with losses against Al Wehda (20:29) and Al Noor (24:30).
 
On the other hand, Al Duhail still have a chance to win Group A of placement round 5-10, provided they beat Al Noor tomorrow.