Teams from four continents throw off 2021 IHF Men's Super Globe
04 Oct. 2021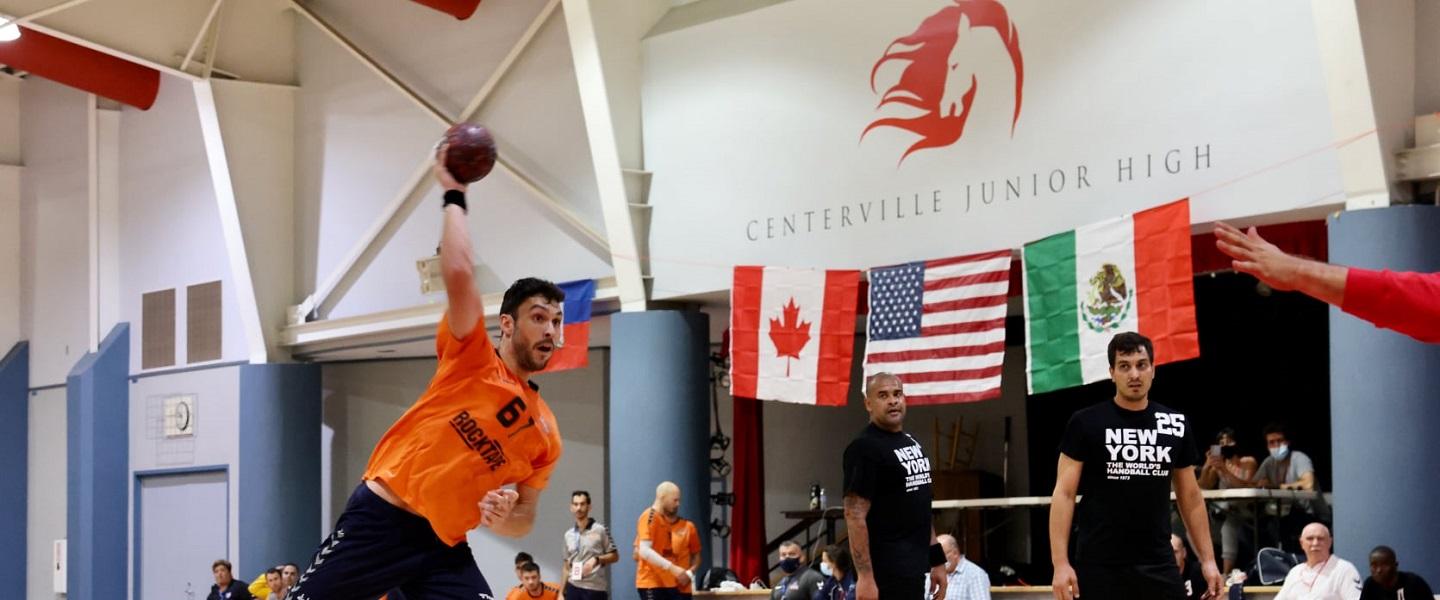 After a one-year hiatus due to the COVID-19 pandemic, the IHF Men's Super Globe is back, in Jeddah, Saudi Arabia, with a stellar 10-team line-up ready to play for the big prize.
Three teams from Europe, two from Saudi Arabia and one each from Egypt, Qatar, Australia, Brazil and the United States of America are at the start, with the first day featuring two clashes in the quarter-finals qualification.
Four teams from four continents will try to earn their berths for the next phase of the competition, including hosts Al-Wehda Club and EHF European League Men reigning champions, SC Magdeburg.
Because of experience, SC Magdeburg and Al-Wehda will be favourites against Sydney Uni and San Francisco CalHeat
CalHeat will make their IHF Men's Super Globe debut, while Magdeburg are back for the first time in the competition since 2002
European sides Barça and Aalborg, Qatar's Al Duhail, Brazil's EC Pinheiros, Egypt's Zamalek and Saudi Arabia's Al-Noor are already through to the quarter-finals
The winner of the first game will face Al Duhail, while the second winner meets Aalborg on 6 October
5 October, 16:30 AST
Sydney Uni Handball Club (AUS) vs SC Magdeburg (GER) 
A makeshift Australian team will be tested against a European powerhouse, as Sydney Uni overcame huge challenges to take part in the tournament.
With strict measures still in place regarding flights in and out of Australia, Sydney Uni recruited several former players which are currently plying their trade in Europe and headed to Jeddah under the leadership of Srdjan Skercevic.
The German-born coach will face one of his biggest challenges in his career, after replacing Michael Roth, Sydney's coach, who had to undergo a surgery, with Lionel Puyhardy, Roth's assistant, being locked down in Sydney.
Experienced players like German line player Kai Dippe and right wing Bevan Calvert, who are already tried and tested against Bundesliga opposition will lead the line for Sydney Uni, yet Magdeburg will still be heavy favourites in this game.
The German side finished third last season in the German Bundesliga and received a Wild Card for the IHF Men's Super Globe after securing the EHF European League Men title and are in superb form in this start of the season.
While their European experience has not started yet, with the EHF European League Men's group stage throw-off still scheduled in a few weeks' time, Magdeburg have been nothing short of superb in their domestic league.
They have won all six of their games, leading the table with 12 points, ahead of powerhouses like THW Kiel and Füchse Berlin, who still have a game in hand.
Yet, the show of dominance highlighted by their results help build Magdeburg's confidence. Boasting experienced players like goalkeeper Jannick Green, left back Philipp Weber or centre back Christian O'Sullivan, the German side should have enough in the tank to challenge for a medal.
The winner will face Qatari side Al Duhail, the winners of the Asian Club League Championship, on Wednesday, 6 October.
5 October, 20:30 AST
Al-Wehda Club (KSA) vs San Francisco CalHeat (USA) 
With a preparation camp under their belt in Bern, Switzerland, San Francisco CalHeat consider themselves ready to take on any challenge in their first participation in the IHF Men's Super Globe.
There is plenty of motivation for the American side, especially with the Olympic Games Los Angeles 2028 on the horizon, to enjoy a good tournament, after the only North American team to have ever played in the competition, New York City THC, finished ninth two years ago.
"This is the greatest moment in the history of our club," said Martin Bilello, the Youth Development Director of the American team, according to the official website of the CalHeat.
Yet, the challenge will be steep for the American side, whose players are mostly amateurs, with a background in Europe. 
Because Al-Wehda have thoroughly prepared for the IHF Men's Super Globe on their home court, enlisting the help of several experienced players, including the top scorer of the 2021 IHF Men's World Championship, Qatari back Frankis Marzo, and Cuban right back Angel Hernandez.
The Cuban-born pair will be tough to stop by the CalHeat defence, with their experience and strong shots being a huge advantage for the Saudi side.
Two years ago, Al-Wehda finished fourth, the best-ever finish for a Saudi team at the IHF Men's Super Globe, and their aim is definitely to tie that result, despite a difficult draw.
The winner of the game qualifies for the quarter-finals, where a game against the runners-up of the EHF Champions League Men, Danish team Aalborg Håndbold, awaits.