Huge interest sets new standards set at the 2023 IHF Men's Junior World Championship
04 Jul. 2023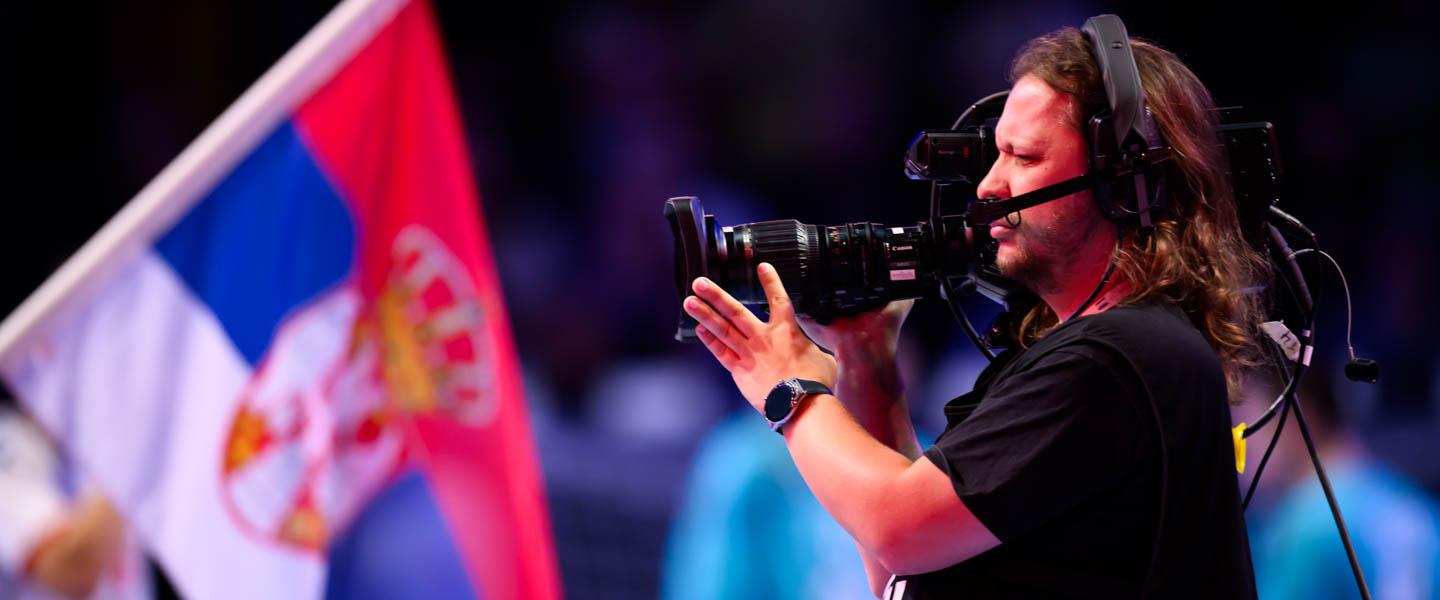 The 2023 IHF Men's Junior World Championship, which took place in Germany and Greece between 20 June and 2 July 2023, was a resounding success in terms of audience, both in the five venues where the competition was scheduled, as well as in front of the TV, where fans flocked to see their favourite teams in action.
Over 130,000 fans were registered in the stands throughout the whole competition, with the peak coming in the final, where the Max-Schmeling-Halle was sold out. 8,235 fans came to see and cheer for their favourites, a new attendance record for the IHF Men's Junior Championship in the last 30 years.
The final was a total hit in Germany, setting new standards for the IHF Men's Junior World Championship, according to the official media and marketing partner of the IHF, SPORTFIVE.
The game between Germany and Hungary, won by the co-hosts (30:23), was broadcasted in Germany by Eurosport, and drew 1.03 million viewers to see the game, with an excellent 5.8% market share. 
At the peak of the game, towards the final, when Germany were getting closer and closer to lifting the title, the audience was measured at 1.27 million fans, a five-fold increase in market share over the usual performance of the TV station.
Moreover, the market share was significantly higher, 7.0%, in the category of viewers aged 14 to 49 years old, with 220,000 people tuning in to see Germany's win over Hungary in the Max-Schmeling-Halle.
In Germany, the market share and the audience of the final of the 2023 IHF Men's Junior World Championship were even higher than the football game between England and Portugal, from the European U-21 Championship, broadcasted simultaneously in Germany, with double the number of viewers flocking to support Germany in front of their TV stations.