All Star team at Germany/Greece 2023 revealed
02 Jul. 2023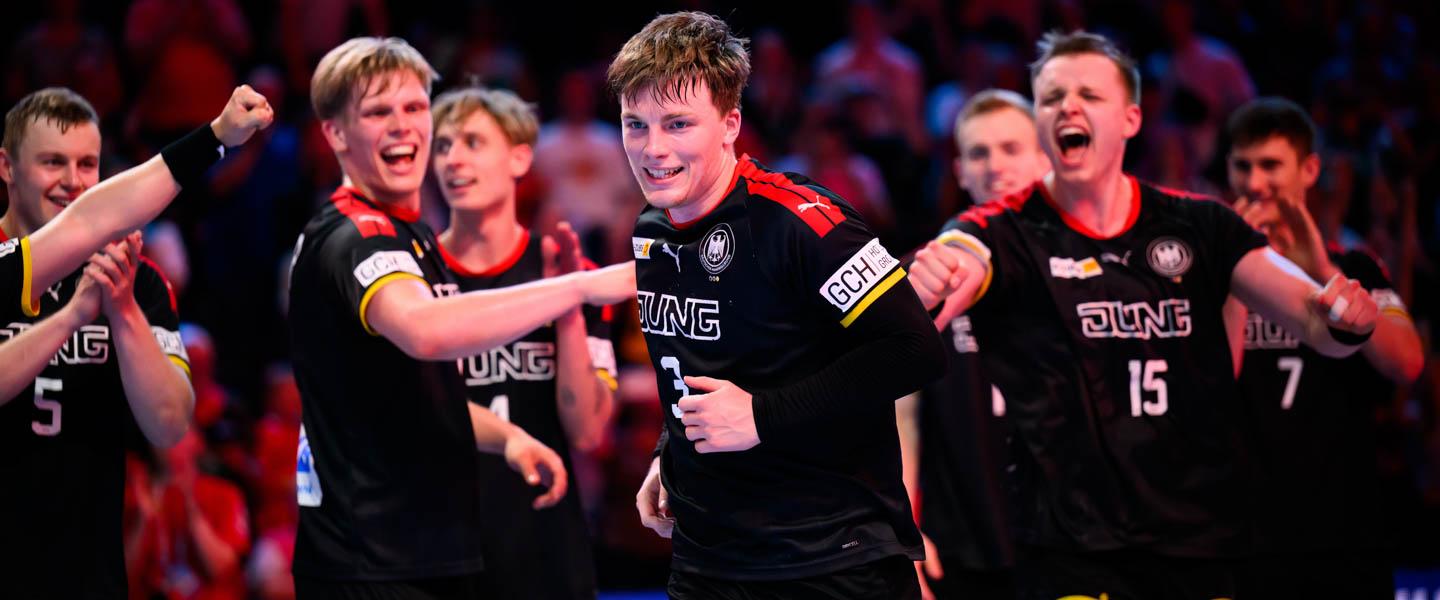 Following the conclusion of the 24th IHF Men's Junior World Championship, with Germany crowned as the new world champion after a 30:23 win in the final against Hungary, the All Star team of the competition has been revealed.
Six nations are represented in the All Star team, with the winners of the competition, Germany, sending the most players. 
The MVP was Germany's superb centre back Nils Lichtlein, who coordinated Germany's attacks, finishing the competition with 30 goals and 21 assists, who was crucial to his team's success.
Goalkeeper David Späth, who had 57 saves throughout the whole event, was named in the All Star team, boasting an impressive 35.4% saving efficiency, being immense in the final against Hungary, where he had 16 saves for a 42% saving efficiency.
The last member of the winning Germany team making the All Star team was line player Justus Fischer, who had been a constant presence in the squad on both sides of the ball, being a crucial member of Germany's defence.
The joint top scorer of the competition, Faroe Islands' centre back Elias Ellefsen Á Skipagotu, also made the All-Star team, leading both the scoring and the assists standings, with 55 goals and 48 assists, 13 more assists than any other player in the competition.
Iceland and Portugal both sent players to the All Star team, as right wing Kristófer Máni Jónasson and left wing Pedro Oliveira both impressed throughout the competition with their excellent performances.
The All Star team back line was completed by Hungary's Zoran Ilic, a superb talent, who had a lot of credit for his team's excellent performance, as well as Serbia's Miloš Kos, with the left back being only one of the three players who scored at least 50 goals at Germany/Greece 2023.
Two players finished on the first place in the top goal scorer standings, with Elias Ellefsen Á Skipagotu and Japan's Naoki Fujisaka scoring both 55 goals at Germany/Greece 2023.
All Star Team
Goalkeeper: David Späth (Germany)
Right wing: Kristófer Máni Jónasson (Iceland)
Right back: Zoran Ilic (Hungary)
Centre back: Elias Ellefsen Á Skipagotu (Faroe Islands)
Left back: Miloš Kos (Serbia)
Left wing: Pedro Oliveira (Portugal)
Line player: Justus Fischer (Germany)
MVP: Nils Lichtlein (Germany)
Top goal scorer: Elias Ellefsen Á Skipagotu (Faroe Islands) / Naoki Fujisaka (Japan) – 55 goals