50 days until the start of the 2023 IHF Men's Junior World Championship
01 May. 2023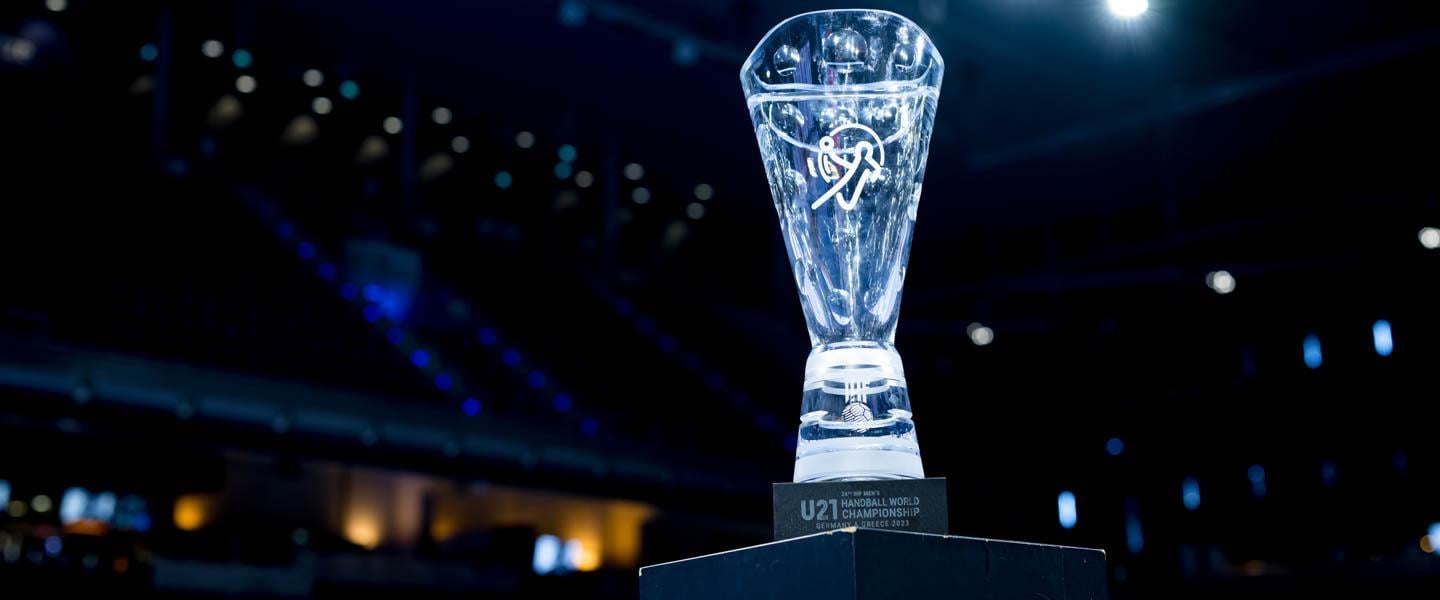 There are only 50 days left until the start of the 2023 IHF Men's Junior World Championship, the first one in history with 32 teams at the start and the co-hosts, Germany and Greece, have entered the final straight with the preparations for a successful competition.
Five venues in the two countries – in Magdeburg, Hanover and Berlin in Germany and two venues in Athens in Greece – are ready to host the 32 teams, with the first games scheduled for 20 June, as both co-hosts will be taking the court during that day, which will have 16 games scheduled.
As the clock is ticking, the trophy has already been presented for the first time to the public, in the Max-Schmeling-Halle in Berlin, during a friendly match between the Germany and Egypt sides which will play at Germany/Greece 2023. The arena in Germany's capital is hosting the quarter-finals, semi-finals and finals in four days.
"We are characterised by the unbelievable depth of this great squad, so it will be extremely difficult to set up a squad for the IHF Men's Junior World Championship. Anyone can replace anyone. There were still a few players missing against Egypt. We need this depth to compete for the trophy," said Germany's coach, Martin Heuberger, after two wins in two games against Egypt, 30:29 and 37:32.
The 2023 IHF Men's Junior World Championship, the 24th edition of the competition, will take place between 20 June and 2 July in Germany and Greece. 
Photo: Sascha Klahn