Schedule for the 2023 IHF Men's Junior World Championship released
08 Mar. 2023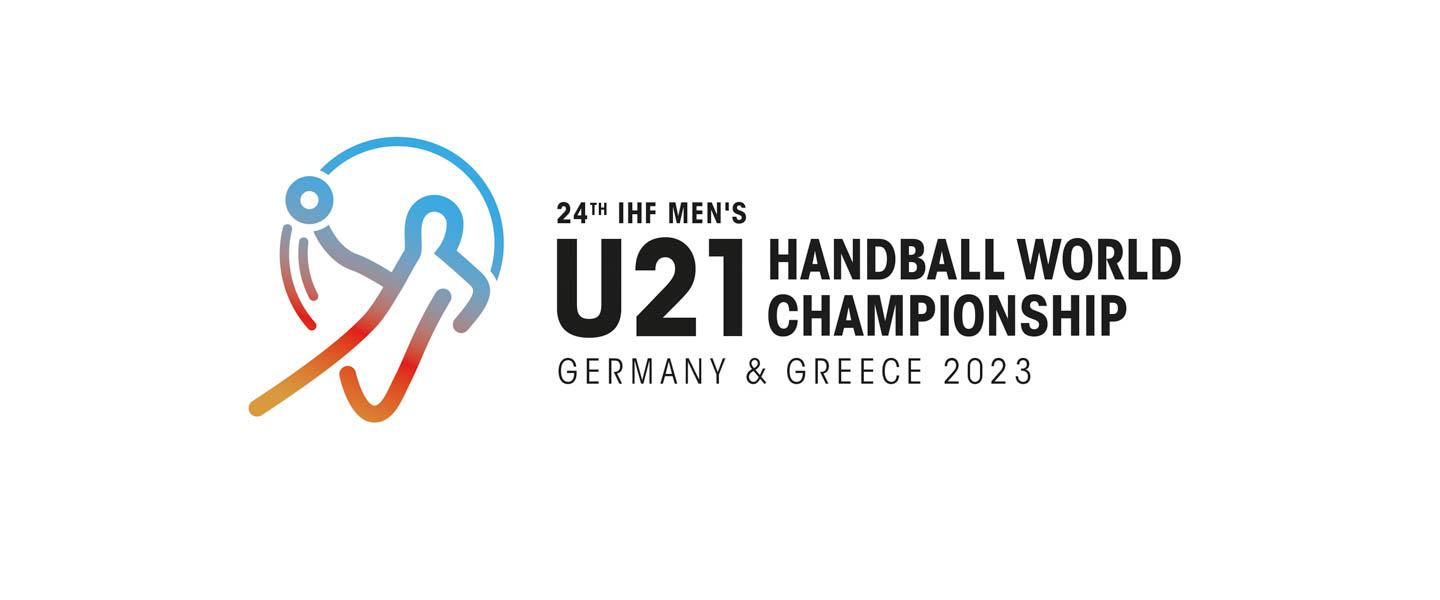 The IHF Men's Junior World Championship is set to return after a four-year hiatus, with the schedule for the 24th edition of the competition, which will take place in Germany and Greece, now being released.
The competition, only the second in history to be organised by two countries, will take place in three venues in Germany – Magdeburg, Hanover and Berlin – and one venue in Greece – Athens – with five arenas hosting the matches between Tuesday 20 June and Sunday 2 July.
All the 32 qualified teams will enter the fray on Tuesday 20 June on the first day of competition, with the preliminary round set to end on Friday 23 June with a full card scheduled once again.
The competition will be opened simultaneously in all four arenas which host matches in the preliminary round at 11:00 CEST, with the Faroe Islands facing Angola in Magdeburg, Portugal meeting Kuwait in Hanover, Iceland clashing against Morocco in the Rentis Sports Hall "Melina Merkouri" in Athens. At the same time, Slovenia meet the winner of the IHF Inter-Continental Trophy winner in the "Ano Liosia Olympic Hall" in Greece's capital.
Co-hosts Germany will start their campaign on Tuesday 20 June with a match against Libya, scheduled for 19:30 CEST in the Swiss Life Hall in Hanover. The other co-hosts, Greece, play against Saudi Arabia at 18:00 EEST in Athens, in the Rentis Sports Hall "Melina Merkouri".
The reigning champions France face a fiery clash against Croatia to open their title defence, with their first match scheduled for Tuesday 20 June in the "GETEC Arena" in Magdeburg.
The two rounds scheduled for the main round are due to take place at 15:45 and 18:00 CEST in Hanover, at 18:15 and 20:30 CEST in Magdeburg and at 17:30 and 19:45 EEST in Athens on 25 and 26 June.
The "Max Schmeling Halle" in Berlin will host the final round and placement matches. The quarter-finals will take place on Thursday 29 June at 13:15, 15:45, 18:30 and 21:00 CEST, with the semi-finals being played on Saturday 1 July at 15:30 and 18:00 CEST.
The bronze medal match is scheduled for Sunday 2 July at 15:30 CEST, with the final following immediately at 18:00 CEST.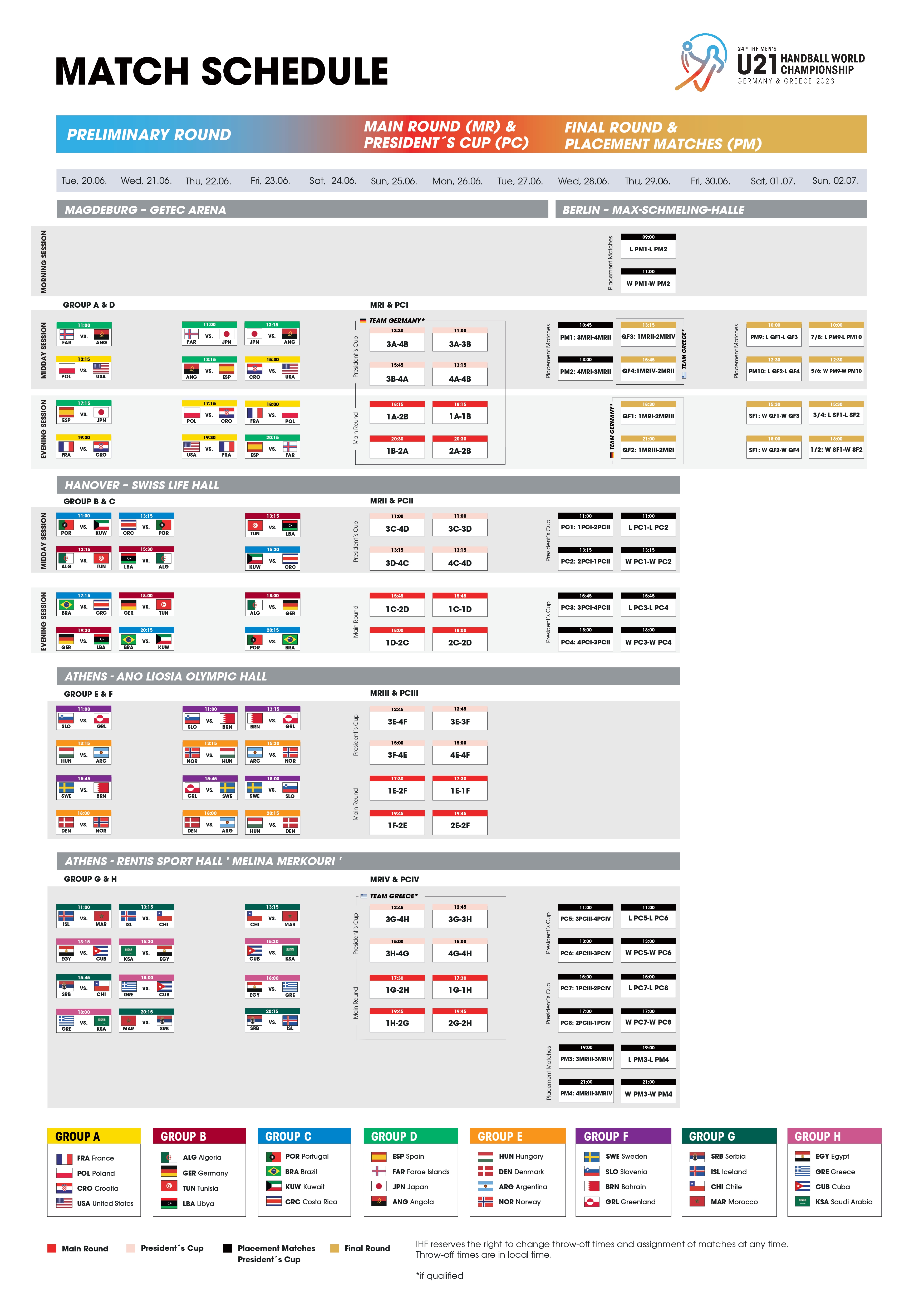 Photo: Germany/Greece 2023