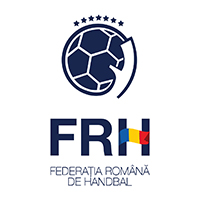 Romania
Romania
Team Players
Team Info
The great, historic and multiple-title winning handball nation of Romania has never seen a team qualify for a Beach Handball World Championship, but that changed when their women's youth side were handed a continental allocation spot for the 2022 IHF Women's Youth Beach Handball World Championship in Greece.
Whatever happens on the sand, it will be a special moment when Romania score their first point in Greece and beach handball can finally be entered into the Romania Handball Federation history books under 'World Championships'.
Last year, they finished ninth at the 2021 EHF Women's European Youth Beach Handball Championships in Bulgaria, missing out on the main round, having finished third in their preliminary group after losses to Netherlands (0-2) and Germany (1-2). Their opening day 2-1 win over Sweden was not enough to secure a chance at a medal.
The consolation round was mixed with a 1-2 loss against the host nation Bulgaria, followed by a 2-0 victory over Slovenia.
This set of results put them in the 9-12 placement round, where they first beat Lithuania and then gained some small revenge on Bulgaria, both 2-0, to finish inside the top 10.
A trio of CSS Viitorul Cluj players helped them in those games, led by line player Sofia Mursean, who top-scored on 58 points, followed by left back Andrada Maria Chirila (27 points) and Tea Maria Campean (23).
Romania already know well one of their preliminary group opponents in Greece. They pushed Germany all the way to a shoot-out, before eventually losing 12:14. This came after a frustrating match turnaround which had soon the Romanians win the first set 16:12 before losing the second 18:21.

Key players: Tea Maria Campean (line player), Andrada Maria Chirila (left back), Sofia Mursean (line player), Laura Adrian Moga (left back)
Qualification information: Women's 17 EHF Beach Handball EURO 2021 – 9th place
History in tournament: 2017: DNQ
Group at Greece 2022: Group C (Argentina, Germany, France, Romania)