Spain

Coach: José Luis Pérez Poblete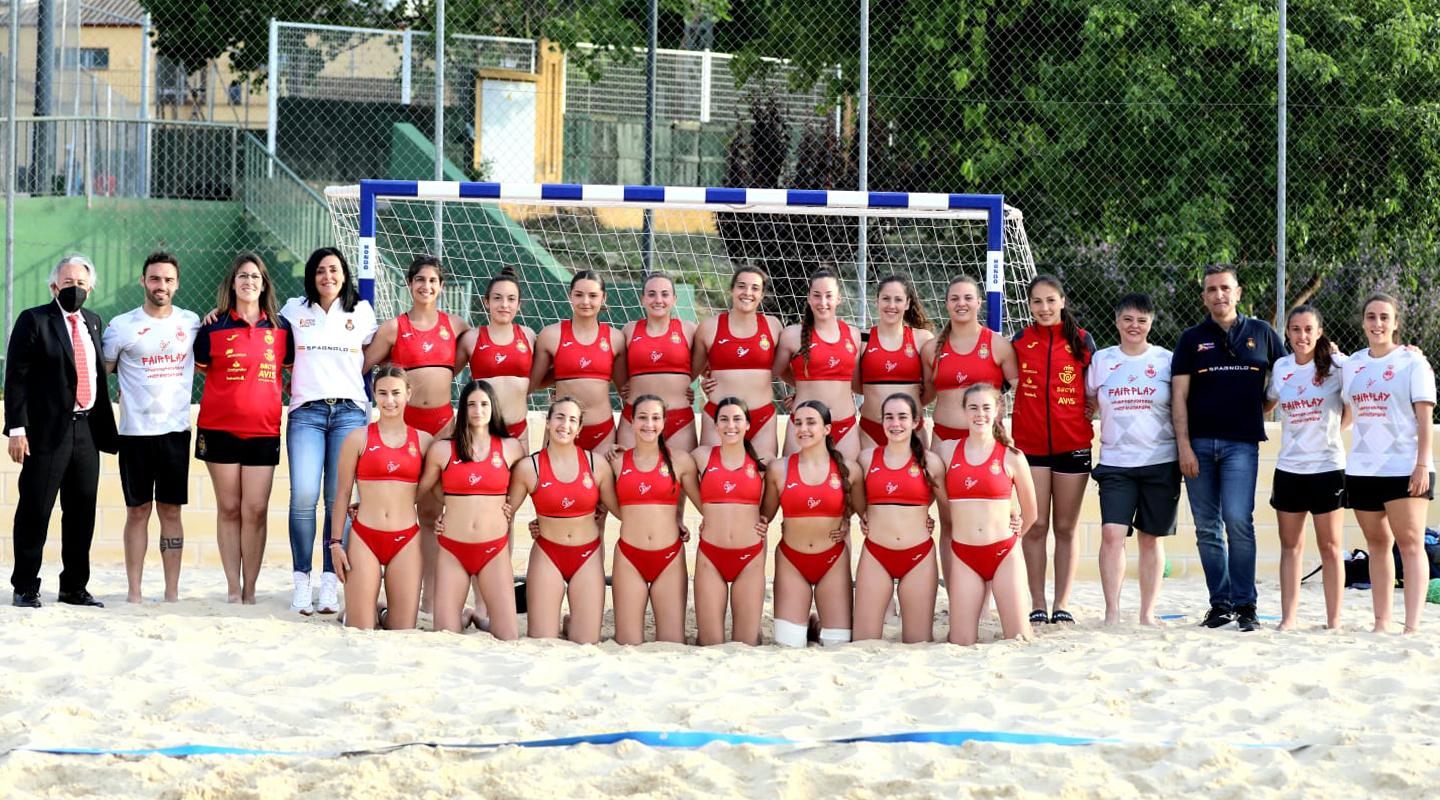 Spain
Spain
Team Players
Team Info
One of the handful of nations who appeared at the debut edition of the IHF Women's Youth Beach Handball World Championship back in 2017 in Mauritius, Spain are keen to continue their path to becoming one of the greatest handball nations worldwide.
Outside of hosts Greece, who automatically qualify for all four Beach Handball World Championships (youth and senior men and women) being held in Heraklion in June, Spain are the only European nation to have representation in all four. 
They join three South American nations in that honour too – Argentina, Uruguay and Brazil.
Perhaps, with Brazil's long history of medalling in the sport, Spain can call themselves the 'European Brazil' but they are '…carving out a niche amongst the great international powers in beach handball," according to the Royal Spanish Handball Federation (RFEBM).
And who are we to disagree? Even at the relatively new younger-age category events on sand, Spain are impressive.
The 'Guerreras Juveniles de la Arena' as they are nicknamed, have won gold and, most recently (2021) bronze at the European Championships in Bulgaria, their third place last year confirming their spot in Greece.
Right wing Malena Diaz Coppens led the scoring for Spain on the sand in Varna, scoring 108 points across their eight matches.
They started with a 2-0 (26:14, 22:14) victory over Greece 2022 group opponents Ukraine and continued with two further 2-0 wins, against Greece and Bulgaria, to top their preliminary group.
But in their very first match in the main round, Netherlands' handed them their first loss via shoot-out. However, Spain took a breath and continued their 2-0 winning series, defeating Poland and France to set up a semi-final against eventual winners Hungary.
Despite a strong 20:10 second-set win to take it to a shoot-out, the Spanish side lost 7:6 and went into the bronze-medal match, where they claimed third and a ticket to Greece, defeating Germany 2-0.
Greece is now a chance to add a global medal to their growing collection of continental ones.
"The challenge is to overcome the fifth place achieved in 2017," said coach José Luis Pérez Poblete in a statement to the RFEBM.
He will be looking to start with victory over their opening opponents – the one and only Brazil. Following that his young team will move on to play Ukraine before ending with India in their third and final preliminary group game.
"We have to fight to get as far as possible without putting a ceiling on ourselves, but knowing that three group games are the most important now," he added.
"We really want to enjoy the best competition in the world and we have a team eager to compete and do a good job. We know we have the best local competition in the world with the Arena Handball Tour and that the base is working very well but we have some very important and complicated matches, the first of them against Brazil which can decide the future of the championship."

Key players: Malena Díaz (wing), Andrea Pérez (defensive specialist), Mariam González (left wing)
Qualification information: Women's 17 EHF Beach Handball EURO 2021 – 3rd place
History in tournament: 2017: 5th
Group at Greece 2022: Group B (Spain, India, Brazil, Ukraine)