Main round comes to an end in Heraklion
17 Jun. 2022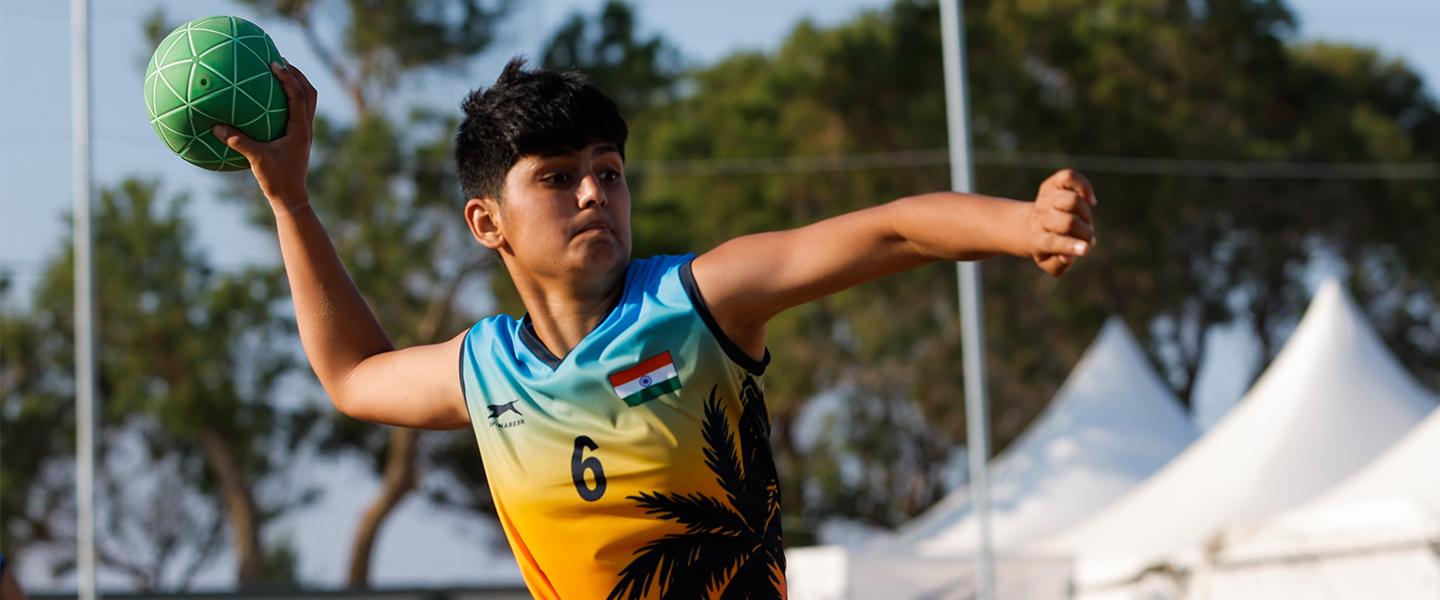 Live blog: The main round is complete and the eight quarter-finalists are known. Good night for another day.
Today's matches:
11:10 EEST Consolation round: Uruguay vs India (2-0)
12:00 EEST Consolation round: Romania vs Hong Kong (2-0)
16:00 EEST Main round I: Hungary vs Spain (2-1) / Poland vs Ukraine (2-1) / Thailand vs Brazil (0-2)
18:30 EEST Main round II: Argentina vs Netherlands (0-2) / Germany vs Puerto Rico (2-0) / France vs Greece (2-0)
19:30 EEST That's all folks
Have a nice break from the sand for about 14 hours - we return tomorrow at 09:30 for the start of the 9-16 placement round, followed by the first quarter-final at 10:20.
19:12 EEST France through! 
They left it late, but France are the eighth and final quarter-final team through in the women's competition. A 2:0 win over Greece means the host nation will not have either of their teams play for a medal at Heraklion - in the youth championship at least.
Argentina lost their unbeaten record at Greece 2022, going down 0-2 against Netherlands, but could it be a sign for the South Americans? In 2017, Hungary - who went on to win the title - lost their only match against the Dutch at the very same stage.
18:30 EEST It's all about France vs Greece
Winners go through, losers go out. Simple really.
In addition to that big clash, Argentina are the second of two unbeaten teams here remaining, along with Hungary. 
17:01 EEST Final Main Round Group I table
Those results today mean the group ends like this:
Hungary 10 points
Spain 8 points
Brazil 6 points
Poland 4 points
Thailand 2 points
Ukraine 0 points
Thailand and Ukraine will go into the 9-16 Placement Round and the others will go into the quarter-finals.
You can see all the statistics HERE.
16:48 EEST Hungary remain unbeaten
Hungary have come from one set down to defeat Spain in a shoot-out. With it, they have now gone six games unbeaten here, better than their side did back in 2017 when they won the debut edition of this championship.
In the other games, Brazil defeated Thailand and Poland beat Ukraine.
16:31 EEST It's a shoot-out
Champions never give up and Hungary did not. They won the second set 23:19 to take it to penalty shots.
16:18 EEST Hungary are behind!
On their way to the IHF Women's Youth Beach Handball World Championship title in 2017, Hungary lost just one game, in the main round.
So far in Greece, they have won all five. 
At half-time against Spain, also unbeaten, they are behind – can they come back and take it to a shoot-out?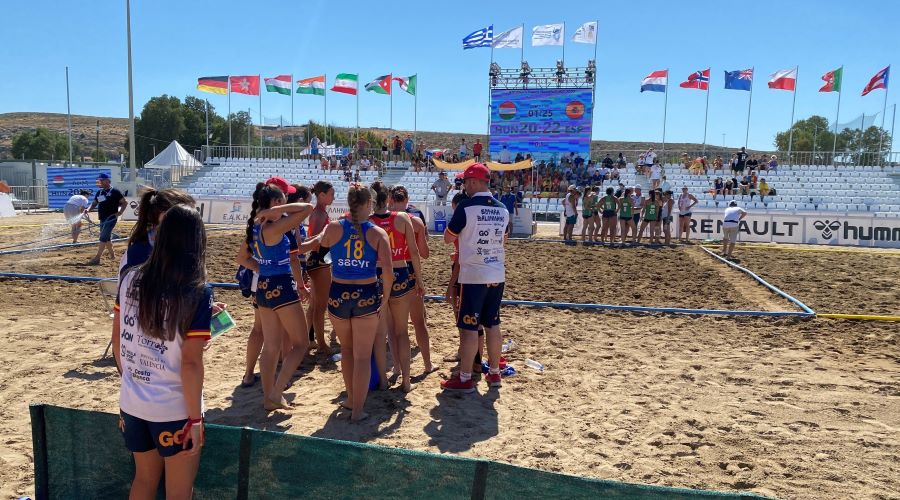 In the other games, Poland and Brazil are 1-0 ahead.
15:57 EEST Six teams are on the three courts in Heraklion
Teams will be refreshed after a half day off this morning. Hungary and Spain – two of three remaining unbeaten teams left here – go head to head on the central court, while Poland and Ukraine play on the adjoining court 2.
Two minutes walk away on court 3, Thailand play Brazil.
Read our day preview HERE.
12:35 EEST Time for lunch

Romania complete their victory over Hong Kong which means there is a break now on action. Join us again at 16:00 EEST as we sort out the quarter-final teams.
12:00 EEST Last match of the first session throws-off
It's windy here on court, let's see how Romania and Hong Kong cope with the Aegean breeze across the Gulf of Heraklion.
11:55 EEST History-makers meet
Romania and Hong Kong both recorded their first-ever Beach Handball World Championship victories for their countries yesterday and are about to throw-off in their final consolation match, on central court.
11:40 EEST Copy, paste
Uruguay have beaten India 2-0, thanks to two 20:9 sets.
India still await their first win at Greece (and in Beach Handball World Championship history), but Uruguay get their second.
11:10 EEST Consolation round ends with two games
First up, Uruguay play India. Can the Asian side make history with their first-ever win in the sport at a World Championship or can Uruguay claim their second victory at Greece 2022?
09:15 EEST Day of decisions ahead
The final day of the main round is about the start and we look forward to exciting matches, as the teams play for the last quarter-final spots. 
We start with the consolation round first, though, as Uruguay and India take the court at 11:10 and Romania face Hong Kong at 12:00. 
The main round matches will then start in the afternoon, at 16:00.