Spain

Coach: Juan Antonio Vázquez Diz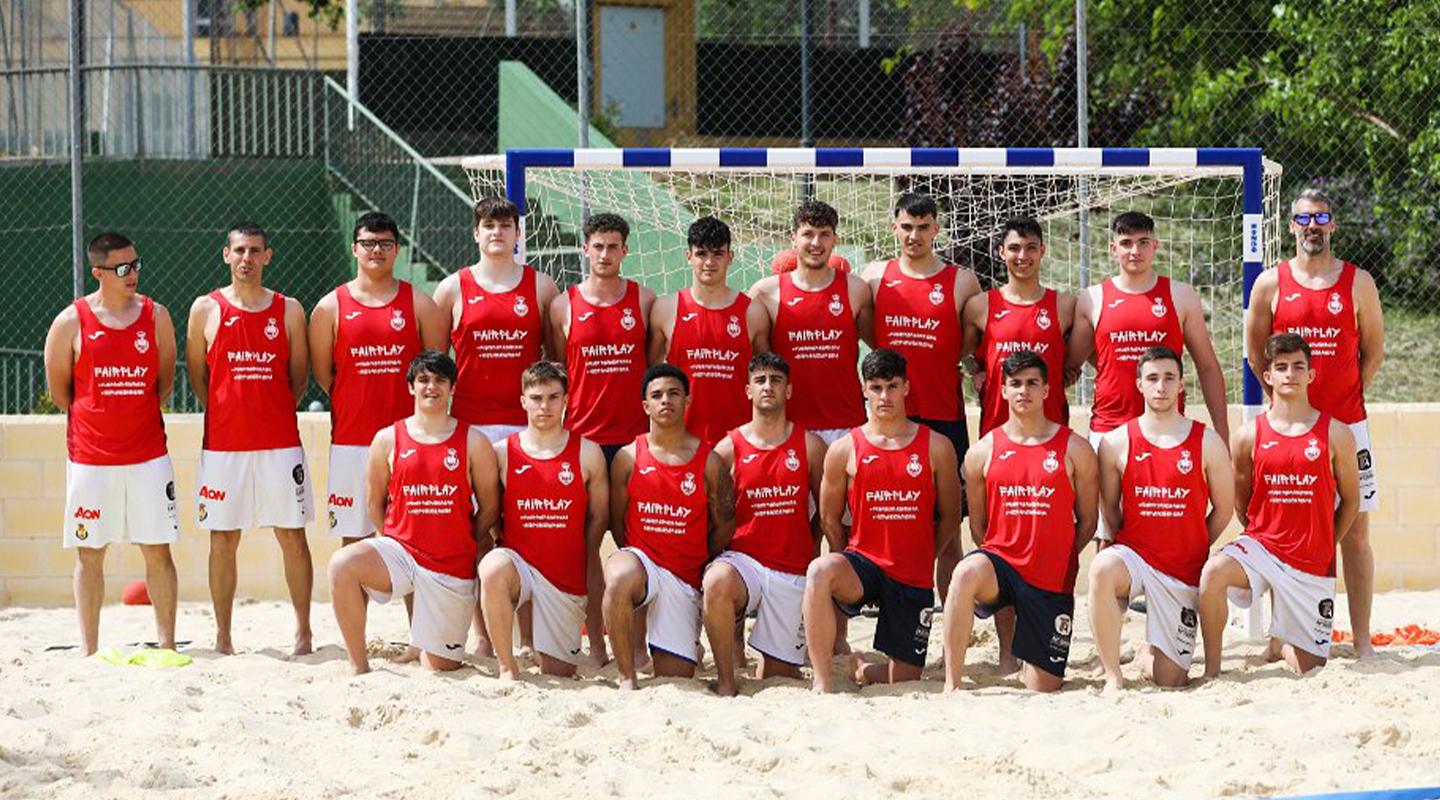 Spain
Spain
Team Players
Team Info
Last July, Spain's men's youth beach handball team were as close as they could be to making history at the earliest opportunity with the almost-impossible 'Triple Crown'.
They won the debut edition of the IHF Men's Youth Beach Handball World Championship in 2017, plus the debut of beach handball at the 2018 Youth Olympic Games in Buenos Aires, and, following an elongated break in the international calendar due to the COVID pandemic, they were a point away from European Championship gold in Bulgaria last year.
A 19:18 continental championship shoot-out defeat to Sweden in the final in Varna following a 30:21 first set win and narrow 26:27 second-set loss meant that they could not boast holding all three titles at once – continental, world and Olympic.
However, they have a chance of being the first to retain a Youth Beach Handball World Championship title, with only Argentina and Togo returning to the stage from 2017 – and the men's final in Heraklion is before the women's.
In an email to ihf.info ahead of the event, the Royal Spanish Handball Federation said that their youth team is "…one of the great references of our sport worldwide, being a regular on the podium in the last major championships'.
And that is true, not bad, considering Spain are the best and most consistent European team in the sport worldwide – they are represented in all four categories in Greece.
"We are very excited about this World Championship, [especially] after last year's European championship, where we won silver," said coach Juan Antonio Vázquez, affectionately known in Spain as 'Chispi'.
"Expectations are very high and Spain's objective is, at least, to reach the semi-finals. It won't be easy, as the rivals already know this group of players and take us as a reference. Every game is going to demand maximum effort from us.
"It hasn't been an easy year in terms of preparation, but this motivates both the players and the coaching staff. We are very happy with the group we have formed and we hope to achieve our objective."

Key players: Ferran López (wing), Adrián Hidalgo (line player), Martín Pacheco (defender)
Qualification information: Men's 17 EHF Beach Handball EURO 2021 – 2nd place
History in tournament: 2017: 1st
Group at Greece 2022: Group C (Spain, Greece, Jordan, Czech Republic)