Time for the knockout fun to begin
17 Jun. 2022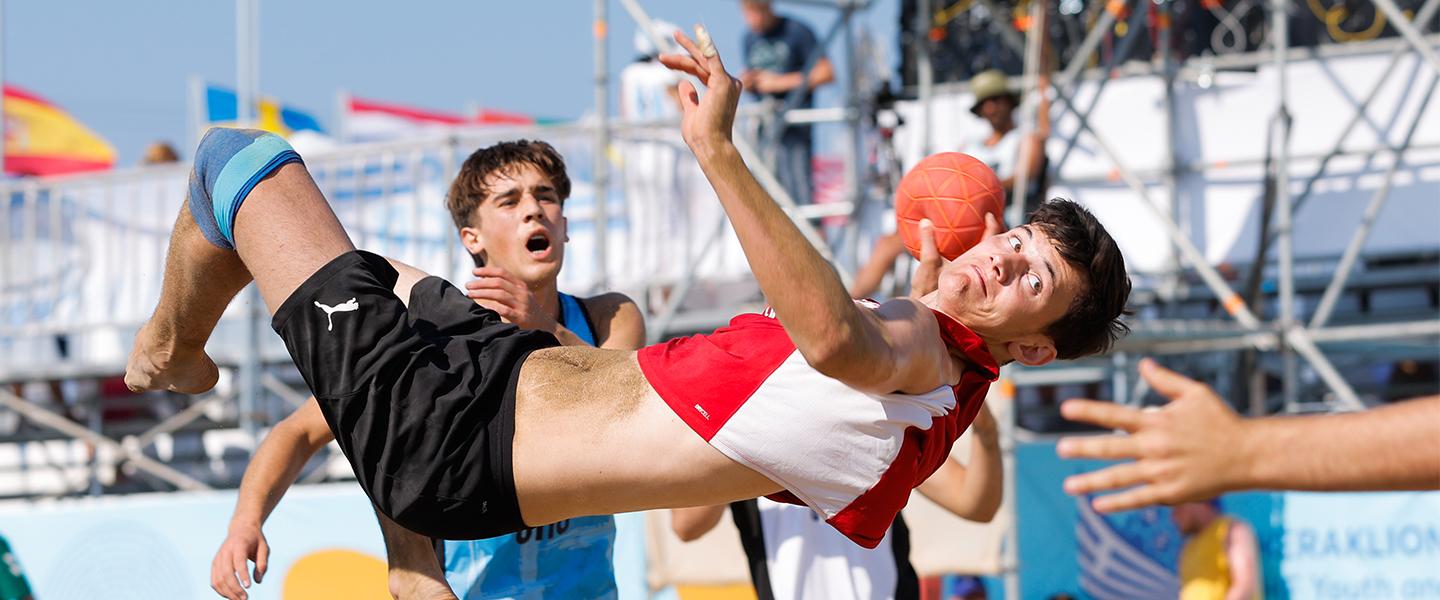 Four days, 48 games and 3,804 total points. The 2022 IHF Men's Youth Beach Handball World Championship has been busy, but now it is time to forget what has gone before and focus – the competition has reached the knock-out stage and penultimate day of action.
A total of 16 games will be played on Saturday (17 June) and they feature four quarter-finals played in the early morning with Croatia vs Ukraine and France vs Germany coming up first (both 09:30 EEST). Brazil against Spain will be just under two hours later (11:10) and Iran versus Argentina will complete the quartet at midday.
Germany beat France at the European Championships last year, 2-0 (19:16, 27:26) in the main stage, while Ukraine saw off Croatia for bronze in the same competition, 2-0 (24:21, 16:12).
The other games form the early 9-16 placement round with European champions Sweden lining up against Togo in what is likely to be a one-sided affair. Greece play Czech Republic, Jordan take on the USA and Qatar play Uruguay.
Once these eight games are completed, the schedule for the afternoon will be set, with all eyes on the two semi-finals, set for 18:30 EEST and 20:10 EEST.
According to the handball statistics supplied to the IHF by Toma-soft ltd, Germany have scored the most points in the competition so far with 322 in their six games, meaning an average of 53.6 per game. Spain are in second (316/52.6). Brazil have the meanest defence, conceding just 188 in their six games, an average of 31 points against them per game.
Argentina leads the in-flight goals and attempts, scoring, on average 7.3 per game (44 in six games so far), but trying 10.5 (63).
Lennart Liebeck and Lars Zelsar are exactly tied at the top of top-scorers charts with the German pair scoring 93 points each (15.5 per game). Jakub Lavicka has made the most saves, with 58 coming from the Czech Republic's goalkeeper. A well-known name is at the top of the statistical MVP charts for that position, with Qatar's Filip Danijel Saric well ahead of his nearest rival Antonio Kranjcevic in the rankings.