Nigeria

Coach: Emeka Joseph Nnanami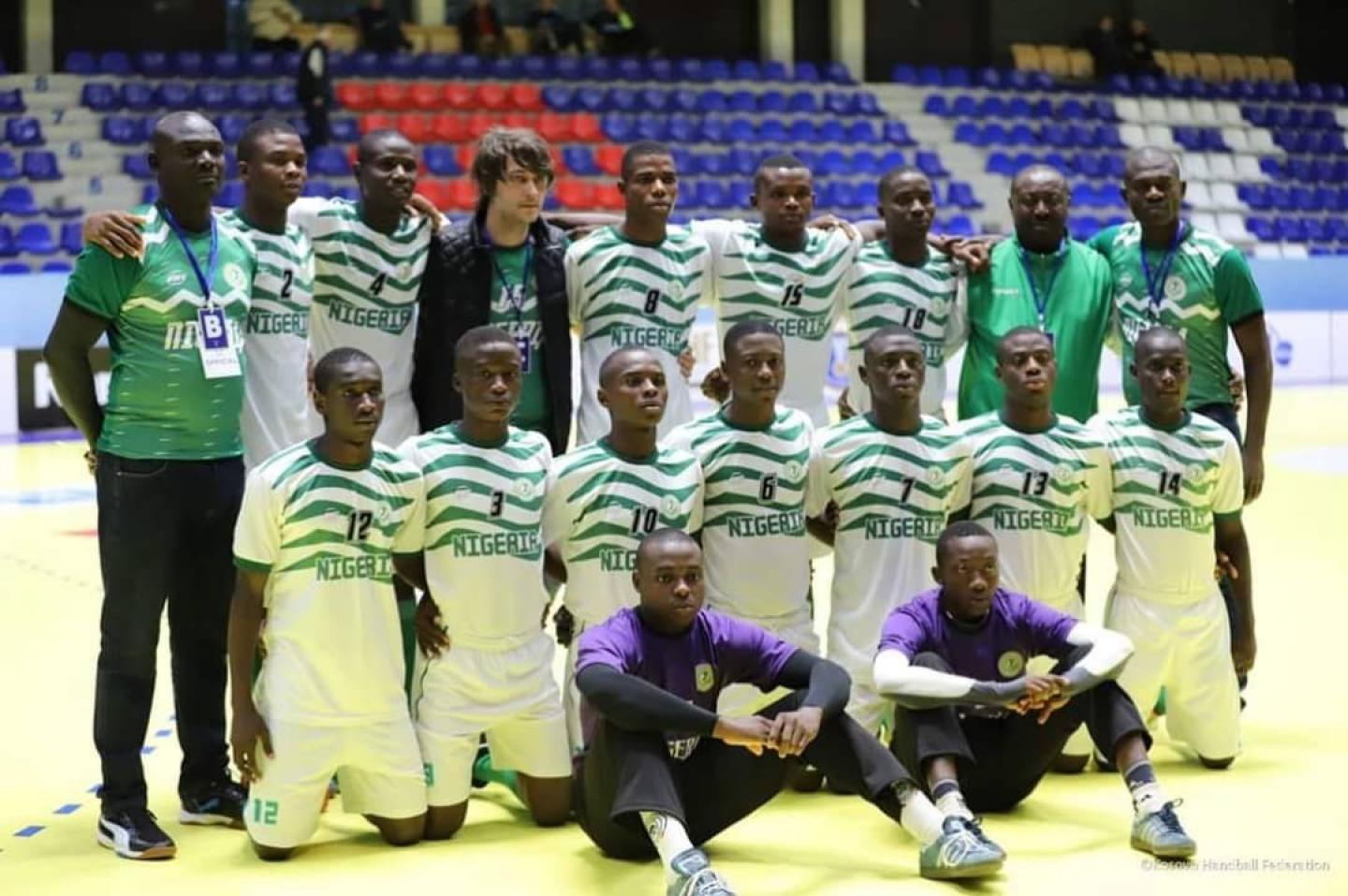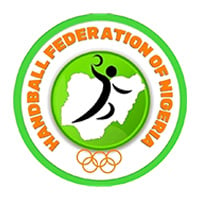 Nigeria
Nigeria
Team Info
Like the hosts (and fellow group C side) North Macedonia, Nigeria are appearing in their first-ever IHF Men's Youth World Championship.
The west African nation qualified through a top four finish at the 2018 CAHB Men's African Youth Championship held in Morocco last September claiming bronze in the round-robin tournament, but it was a nervy end for Emeka Joseph Nnanami's side who, going into the final round of matches, were third on six points with Algeria and Guinea on four. 
Guinea played Nigeria in the first of the three final day matches and knew that a loss and Algeria win against Morocco would have meant a mini-league with all three teams on six points each, but the calculators were not needed as Nigeria scraped a 24:24 draw after being up by five (15:10) at the break to ensure their podium spot and historic ticket to Skopje.
In some ways, recent months have been more important for Nigerian men's handball as, in April, both the U19 and U21 sides performed well at the 2018/19 IHF Men's Intercontinental Trophy in Pristina, Kosovo. 
The U19 side, who will be in North Macedonia, eventually arrived in Kosovo on the morning of their opening match, against Chinese Taipei, and were given a tough handball lesson by the Asian island nation, behind by 10 at the half-time break before eventually losing 36:18.
And with their next, and crucial, match against Paraguay to come just over 16 hours after they had left the court in their opening day loss, they had to regroup quickly to ensure progression through to the semi-finals in the do-or-die clash.
But Nigeria prevailed and nearly reversed their opening day loss exactly, winning 31:18, leading by 18:7 at the break to ensure a semi-final spot against Canada, who they beat 32:25 to set up a final. But they eventually finished with silver after losing to Chinese Taipei by one goal (27:26).
Despite that loss the importance of playing in a global IHF championship was not lost on the coach.
"The Nigerian teams are developing in this game," said Nnanami to IHF.info in Kosovo. "We need these kind of courts here in Nigeria which we don't have but the IHF is helping us with equipment like balls, to help with training.
"Sport is all about recreation," he added. "At times you have to enjoy yourself to make you come back to what you have learnt. They say that when you play too much it's no good for anybody, so we have to play too and then concentrate on the game."
Nigeria captain Ibrahim Dikko is keen to continue making the step onto the international stage. 
"Against Taipei we were very tired because of our journey and then we had to play a game [straight away]," he said. "But against Paraguay we were ready and showed what we can do. We knew we were better than that and proved it. It felt very good to get our first win and it was a big test to win against them as we had lost our first match.
"It was something different playing against Paraguay as it was the first time we played South American counterparts," said the diminutive player, who stands at 1.60m. "These games give us more experience as we continue to play different opponents. 
"Chinese Taipei had a different pattern of play against us and the game was different again against Paraguay. Ahead of the tournament we knew the Chinese Taipei game would be faster than Paraguay but against them we were able to play our pattern and it worked for us."
"Kosovo was my first time in Europe," he added. "It was nice to be there as I usually watch most of it on television. It's very different with playing indoors and the atmosphere – for me, handball is fun - it is a passion. It makes me feel good and I feel relaxed [when I play]. I want to be a professional, and I know one day I will get there.
"There are many people making an effort for us and we want to make them and Nigeria proud," he continued. "We want to prove to the world that Nigeria is a world team."
Alongside Dikko, right back Yusuf Faruk and centre back Hakeem Damilare Salami are key players for Nigeria with both scoring 27 times in their four matches in Pristina, with goalkeeper Obinna Okwor making 33 saves from 109 shots faced, to end with a 30% save ratio.
The U19 side will have buoyed by the 19th-place finish of their U21 side at the recent IHF Men's Junior World Championship in Spain.

Key players: Ibrahim Dikko (centre back), Yusuf Faruk (right back), Hakeem Damilare Salami (centre back), Obinna Okwor (goalkeeper)
Qualification for North Macedonia 2019: 2018 CAHB Men's African Youth (U19) Championship – 3rd place
History in tournament: 2005-2017: DNQ
Group at North Macedonia 2019: Group C (Denmark, North Macedonia, Japan, Argentina, Nigeria, Bahrain)