Slovenia

Coach: Jani Klemenčič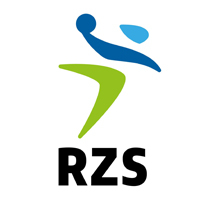 Slovenia
Slovenia
Team Info
Slovenia's results at the IHF Men's Youth World Championship have varied considerably. Most recently, the team that contested the 2017 edition in Georgia ranked 13th. That position followed a silver medal at Russia 2015, achieved by a strong generation that includes players who have already cemented their place in the Slovenia senior side, such as wing Blaz Janc and goalkeeper Urh Kastelic. 
The ranking in 2017 was Slovenia's lowest and was naturally a touch disappointing, but that generation proved they are stronger than that position as they went on to become European champions in the U20 age category in the summer of 2018. Such a jump in ranking confirms one challenge of a World Championship campaign highlighted by coach Jani Klemenčič: 
"Goals are high before every competition and the same goes for this year. If all the players are available, then we strive for high placement. But the World Championship starts over again after the group stage, so it makes all the difference on who your opponent is at this level. There are no easy opponents here, so sometimes you need luck."
Slovenia qualified for the 2019 IHF Men's Youth World Championship with a ninth-place finish at the U18 EHF EURO 2018. At North Macedonia 2019, Slovenia will meet completely different opponents from those they played at the EURO, as well as intercontinental rivals from South America and Asia. 
"In our group, we'll be playing against Croatia, Spain, Norway, Chile and Saudi Arabia. There is no need to discuss the quality of the three European opponents, while the opponents from South America and Asia will also demand to be treated with respect," says Klemenčič. "We will enter each game with a desire to achieve a positive result and at the same time show quality in our game."
Slovenia's preparation for the Youth World Championship included training camps as well as a series of friendly matches. In the middle of July, they faced Serbia, before meeting Saudi Arabia later in the month. At the end of July and beginning of August, Slovenia played their final two preparation matches, versus Hungary. 

Key players:  Domen Makuc (centre back), Teo Jezernik (right wing)
Qualification for North Macedonia 2019: Men's U18 EHF EURO 2018 – 9th place 
History in tournament: 2005-2009: DNQ, 2011: 9th, 2013: 8th, 2015: 2nd, 2017: 13th
Group at North Macedonia 2019: Group A (Slovenia, Croatia, Spain, Norway, Chile, Saudi Arabia)