North Macedonia

Coach: Danilo Brestovac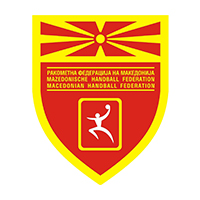 North Macedonia
North Macedonia
Team Info
Hosting any sporting championship provides its own additional pressure with an extra focus on the host nation and it can work both ways, especially in a positive way with a vociferous home crowd providing an 'extra player' on court.
Skopje should prove to be that for the host nation who are appearing in their first-ever IHF Men's Youth World Championship with the handball-mad nation of North Macedonia featuring some of the world's most passionate handball fans, as evidenced by the estimated 150,000 people or more who came out to celebrate the return of Vardar to Skopje after they won the Men's EHF Champions League in June 2017 – not bad for a city with a population of just over 500,000 in a country with just four times that.
In what is sure to be a fantastic atmosphere with the temperature in Skopje not expected to drop below 30 degrees for most of the championship, North Macedonia will certainly feel the heat, but Danilo Brestovac's side have nothing to lose as they make history.
44-year-old head coach Brestovac was born in Skopje and has been on the coaching team of the senior men's Macedonian squad since March having coached younger age categories before.
After a playing career as a goalkeeper from 1997-2012 where he made it through to the quarter-finals of the Men's EHF Champions League he started coaching at club level, as assistant at HC Metalurg (2014/15) and then Chambery Handball (2015/16, 2016/17) before eventually moving up to international level, helping the men's senior team to qualify for the 2020 Men's EHF EURO.
To prepare for their debut on the global men's youth stage Brestovac has been preparing with his team throughout July, firstly in Struga on the edge of Lake Ohrid, and then in the western resort of Mavrovo where they finished with a 32:26 (12:12) victory over Chile. The squad then returned to Skopje for their final preparations.
"What was most important is that all our players had their chance on court," said Brestovac to the North Macedonia 2019 website. "We have had a long preparation and before this match we had two hours practice, so our legs were still heavy.
"I am partially satisfied with the performance, but we are not there yet and won't be in our best form until the match with Argentina."
That match against Argentina is the opening game for the host nation which will be played on 6 August at the Boris Trajkovski arena, their first of five preliminary group C games followed by Nigeria, Bahrain, Denmark and Japan. As hosts, the Macedonians had the right to choose their group and with just one other European side it represents a great opportunity to progress to the eighth-finals.
Key players for Brestovac will be the left-handed Metalurg right back Martin Serafimov alongside HC Struga's right wing Nenad Kosteski with RS KL 7's Kristijan Simonoski (line player) and Mihajlo Mladenovic (left back) providing goals in that encounter against Chile.

Key Players: Martin Serafimov (right back), Nenad Kosteski (right wing)
Qualification for North Macedonia 2019: Host nation
History in tournament: 2005-2017: DNQ
Group at North Macedonia 2019: Group C (Denmark, Japan, Bahrain, Argentina, Nigeria, North Macedonia)