Canada

Coach: Ludovic Roucoulet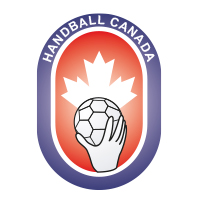 Canada
Canada
Team Info
Canada travel to North Macedonia as debutants at the IHF Men's Youth World Championship, following their victory at the IHF Trophy - North America and the Caribbean (continental phase) in November last year. At the IHF Trophy for their region, Canada defeated Mexico in the final to earn their place at North Macedonia 2019. In the group stage, they beat Guadeloupe and Mexico a first time, but lost to Martinique. 
That victory also qualified Canada for the IHF Trophy Intercontinental Phase. Playing in the youth competition alongside five other nations, Canada secured fourth place. The North American side topped Group B ahead of Kosovo and New Zealand, beating both opponents, and thereby reached the semi-finals. 
Canada were defeated by Nigeria in the penultimate stage of the tournament. In the bronze medal match, Canada could not manage a second victory over Kosovo at home, and thereby ranked fourth.  
It is Canada's first participation in the Men's Youth World Championship but not the nation's first experience on the highest-level global stage. They contested the Men's Junior World Championship in 2011, placing 22nd, and have made three appearances at the Men's World Championship. The women's national squads combine for seven participations in IHF World Championships in the different age categories. 
Although they have stepped beyond their borders, Canada's experience cannot be compared to some of the other teams competing at North Macedonia 2019. Therefore, their goals are reserved. 
"During the last training camp, we established team objectives toward the World Championship," says President of the Canadian Team Handball Federation David Lee. "The players voiced that their main goal was to 'move on' from the group phase by finishing among the first four teams, which should be a huge challenge considering the high level of our opponents. If this objective isn't reached, the B objective is to come back from this championship with at least two victories."
Canada will indeed face some challenges in the preliminary round. Playing from Group B, Canada will meet the European champions in this age category, Sweden; France; Hungary; Egypt; and Chinese Taipei. 
Canada prepared for North Macedonia 2019 with a training camp in early June, which will be followed by a second camp in Montreal prior to departure. The final preparation in Montreal will include test matches against the Quebec U23 Elites, an U20 team from Sainte Baume, France and an U20 team from Arezzo in Italy. 

Key players: Mamadu Guennady Barri (left back), Zachary Ouallouche (right wing)
Qualification for North Macedonia 2019: IHF Trophy - North America and the Caribbean – winners of the youth tournament
History in tournament: 2005-2017: DNQ
Group at North Macedonia 2019: Group B (Canada, Sweden, France, Hungary, Egypt, Chinese Taipei)