Norway

Coach: Johnny Jensen and Jan Thomas Lauritzen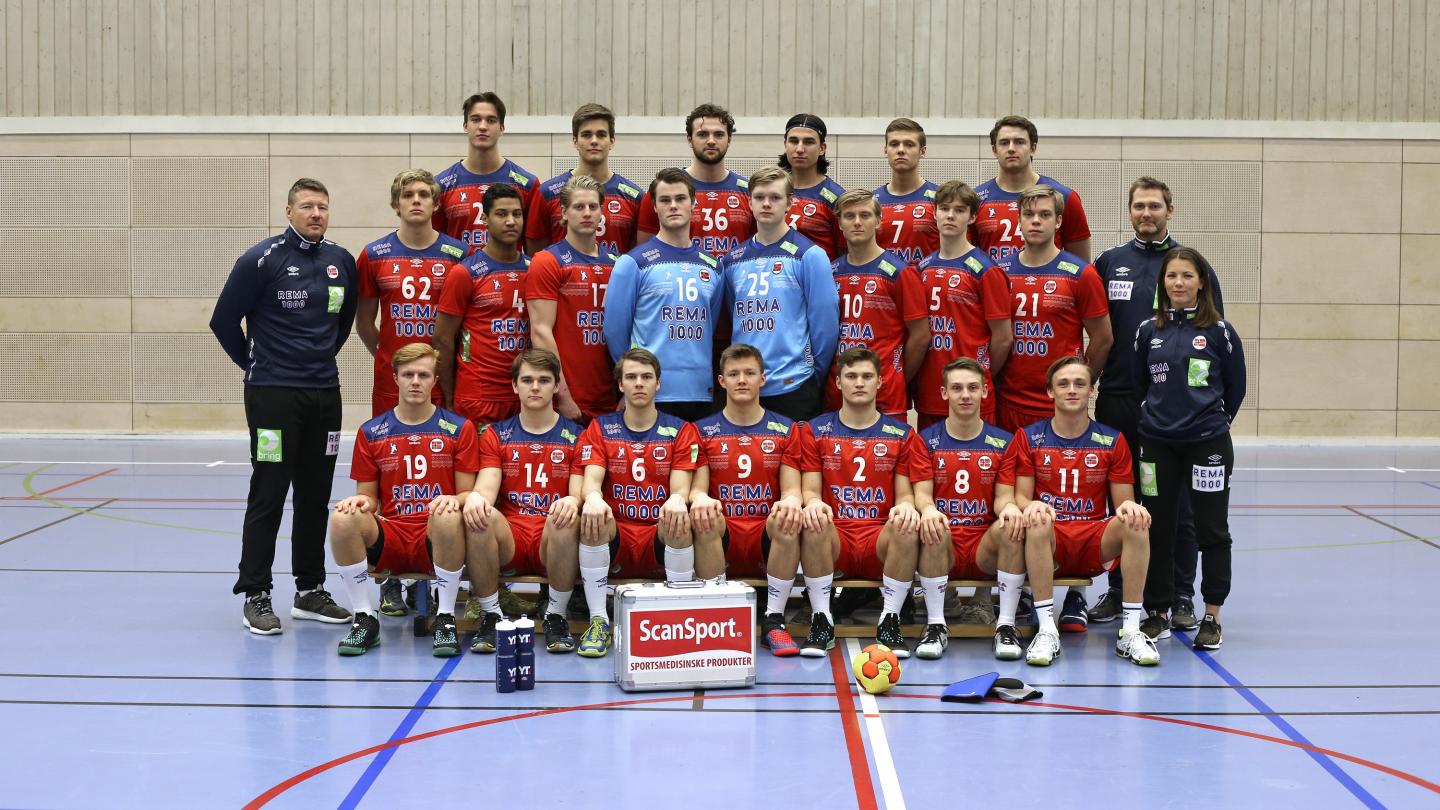 Norway
Norway
Team Info
Norway travel to North Macedonia determined to improve the ranking they recorded two years ago in Georgia, where they finished 17th. It was the lowest ranking in Norway's history at the Men's Youth World Championship, and the Scandinavian team will certainly hope to avoid such a result again. 
Norway's previous history at the Youth World Championship was more successful. At the two editions immediately prior to 2017, they finished fifth and sixth. On their one other participation, in 2009, Norway placed eighth. 
After they did not qualify for the first two events or the 2011 edition, Norway can count the fact that they have now reached their fourth consecutive Youth World Championship as a positive sign of development in the men's young-age categories. Norway qualified for North Macedonia 2019 thanks to their 11th place finish at the Men's U18 EHF EURO 2018. 
At the EURO last year, Norway played in a difficult preliminary round group that included Denmark, France and Romania. They managed a one-goal victory over Romania, which placed them third on the group table. In the intermediate round, Norway beat both Portugal and Israel and thereby booked a spot in the 9-12 cross matches. Norway lost the first match to Slovenia, then took a second win over Portugal to clinch 11th. 
"We are really looking forward to this championship in North Macedonia. Our goals are mainly to do better than we did in the European championship in 2018," say coaches Johnny Jensen and Jan Thomas Lauritzen. 
"Unfortunately, four of our key players are not participating, because of injuries and that they are playing on a higher level, but the players we are coming with are very talented and dedicated. They have new rooms to fill, and as coaches we look forward to seeing them flourish. 
"Names that should be mentioned are: Andrè Bergsholm Kristensen, our goalkeeper, on a very high level; Mads Falck Rekstad and Ola Hoftun Lillelien, two wing players that might stand out; William Fiala Gjermundnes, a good shooter and back player; together with Simen Ullstad Lyse. We also need to mention Viktor Petersen Norberg – a right back player who always gives 100%."
Norway will not be able to put any of the experience gained against the squads they played at the EURO to use in the preliminary round at North Macedonia 2019, as the Scandinavian nation will take on completely new opponents. 
"Our opponents in Group A are Croatia (fourth at the last European championship, one of the favourites and a very good team) and Spain (fifth at last European championship). These teams are very good, and we hope to do our best against them, and give them a good fight. If we are going to get points from these two matches we'll have to play on our highest level," say Jensen and Lauritzen. 
"Slovenia (ninth in European championship) are also a difficult opponent with technical ball players, but we hope we will keep the same level as them. Chile and Saudi Arabia will most likely be difficult to play against, maybe they play a bit of an untraditional from what we are used to, but they are two teams we probably have to beat in order to proceed to the next round."
Norway's preparation for North Macedonia 2019 included the participation in the Scandinavian Open Championship from July 26 to 28 in Skanderborg. There they took on Sweden, Portugal and Denmark. 

Key players: Andrè Bergsholm Kristensen (goalkeeper), 
Qualification for North Macedonia 2019: Men's U18 EHF EURO 2018 – 11th place
History in tournament: 2005-2007: DNQ, 2009: 8th, 2011: DNQ, 2013: 5th, 2015: 6th, 2017: 17th
Group at North Macedonia 2019: Group A (Norway, Slovenia, Spain, Croatia, Chile, Saudi Arabia)