Serbia

Coach: Aleksandar Radosavljevic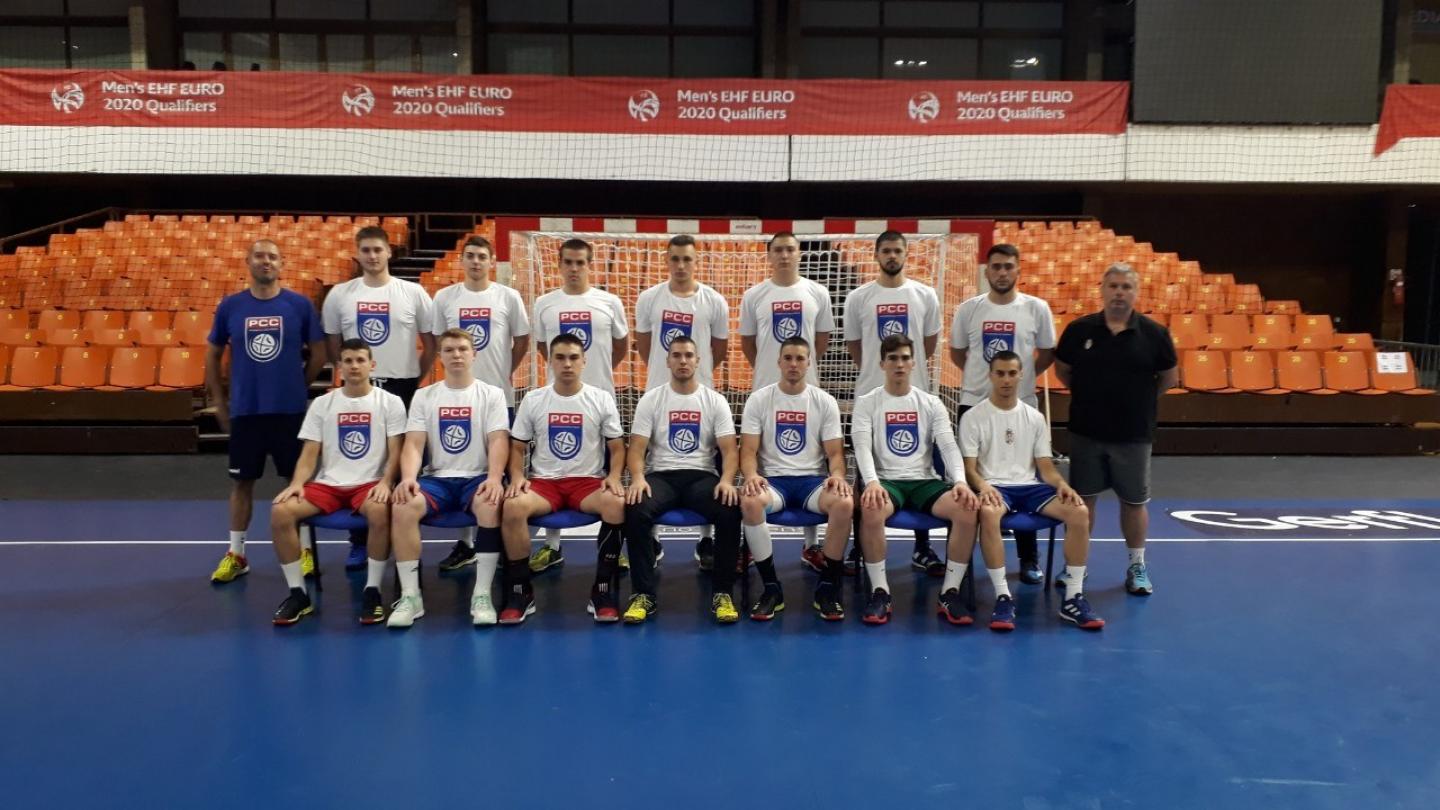 Serbia
Serbia
Team Info
"Our primary goal is to finish in the top 16 teams. We would like to play as good as we can and get ready for the knock-out stage," says coach Aleksandar Radosavljevic. "My wish is to win the eighth-final round and to get the maximum from this generation although we are missing three players who are with the junior team."
RK Vojvodina's Jovica Nikolic may be Serbia's most brilliant athlete. He scored 41 goals at the 2018 Men's U18 EURO in Croatia – where the Balkan nation placed eighth and clinched an IHF Youth World Championship berth – and was awarded All-star right back of the continental competition.
On the other side of the attack, Serbia count on Danilo Radovic – a skilled left back who plays his club handball for RK Lavovi.
Radosavljevic has no doubts when he describes Group D as "the strongest in the preliminary round. There are no outsiders among these six teams." Their opponents will be U18 European Championship runners-up Iceland, Germany, Tunisia, Portugal and South and Central American gold medallists Brazil. "We will try to give our best in a really strong competition."
Serbia prepared for North Macedonia 2019 in the city of Kragujevac. There, they met their junior national team in two friendly matches before travelling to Slovenia for more games – versus the host nation and Saudi Arabia. Finally, they had one more week of training for fine-tuning and to play more matches.

Key players: Jovica Nikolic (right back), Danilo Radovic (left back)
Qualification for North Macedonia 2019: 2018 Men's U18 EURO, Croatia – 8th place
History in tournament: 2005: 1st (as Serbia and Montenegro), 2007-2009: DNQ, 2011: 14th, 2013: 7th, 2015: 12th, 2017: 18th  
Group at North Macedonia 2019: Group D (Iceland, Germany, Serbia, Tunisia, Brazil, Portugal)