France

Coach: Eric Quintin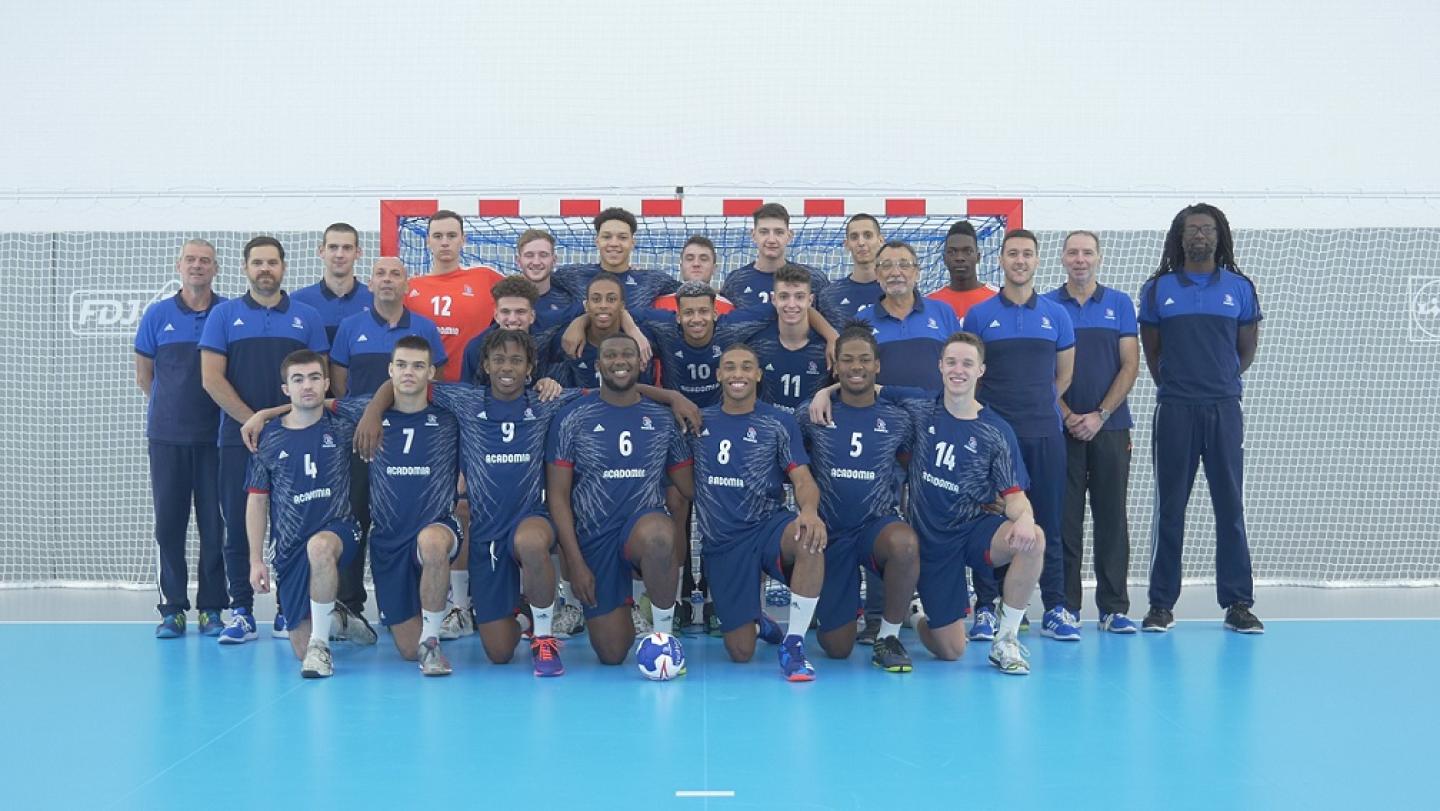 France
France
Team Info
France arrive in Skopje for the 2019 IHF Men's Youth World Championship as the back-to-back defending champions in this event, hoping to make their way to the podium once again. However, the task for France appears more difficult than in previous years – at least on paper. 
The generations of France players who claimed the 2015 and 2017 Youth world titles arrived at their respective events, in Russia and Georgia, as the current European champions in the U18 age group. This year, France travel to North Macedonia after qualifying through the Men's U18 EHF EURO 2018, where they placed seventh. 
The team's primary goal at North Macedonia 2019 is now to improve on this seventh-place finish, as the French federation (FFHB) told ihf.info.
"The first goal is to be proud to have done our best – and, in this way, take a better result than the EURO last summer, where we were seventh. But it depends also on our opponents' quality. We think we can give serious problems to every team."
France have been drawn into a group that features the very team that snatched their U18 European crown last summer – Sweden. In preliminary Group B, France will also meet Hungary, Egypt, Chinese Taipei and Canada. 
"Sweden are European champions and have such good players in their team. It is a pleasure to evaluate ourselves against such a good team that is our favourite," the federation claim. 
"Hungary is always hard to play – [they have a] good culture, good fighting spirit. They are a strong opponent. 
"Egypt are also always hard to play – a lot of passion, a lot of physical resources," FFHB continue, adding that this France team have met Egypt twice, with each side taking one win. "Canada and Chinese Taipei are not very well known, but have all our respect for their engagement, and the certitude that they will give problems to each team that does not care enough for them, that's for sure."
In their campaign, France will count on a strong squad, with many players taking the court regularly for top clubs such as Montpellier HB, Saint-Raphael Var HB, and Paris Saint-Germain. After being named as the All-star Team centre back at the U18 EHF EURO last summer, Sadou Ntanzi is one key player to watch at North Macedonia 2019. 
"Our playmaker, Sadou Ntanzi, named in the best seven last summer, will have a lot of work again, for sure. But our team will be maybe more complete, more balanced – we hope!" say FFHB. "We are convinced that some players will reveal to themselves that they can and have to be key players. Which ones? We'll see."
France prepared for the World Championship with three games against Portugal in July, followed by further training up until the beginning of August, which also included friendly matches versus Italy. 

Key players: Sadou Ntanzi (centre back), Drevy Paschal (left wing)
Qualification for North Macedonia 2019: Men's U18 EHF EURO 2018 – seventh place 
History in tournament: 2005-2007: DNQ, 2009: 9th, 2011: 4th, 2013: 13th, 2015: 1st, 2017: 1st
Group at North Macedonia 2019: Group B (France, Sweden, Hungary, Egypt, Chinese Taipei, Canada)