Germany

Coach: Erik Wudtke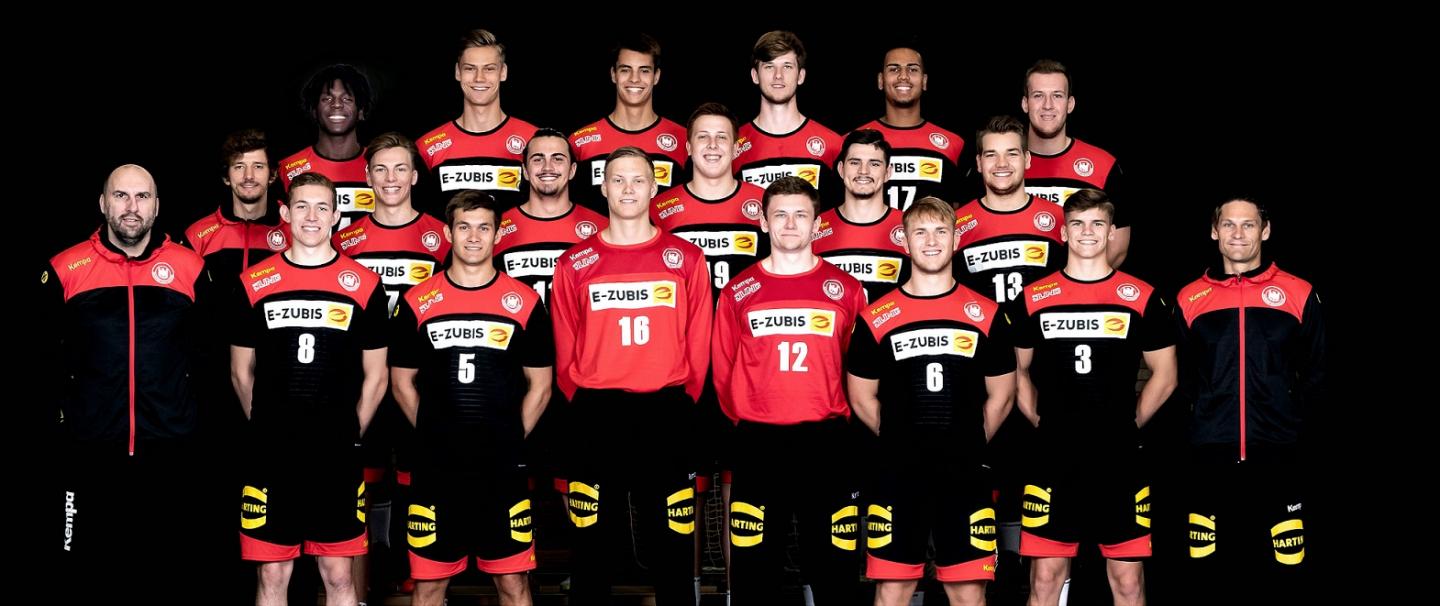 Germany
Germany
Team Info
Aside from one anomaly in 2017, Germany have consistently ranked among the top 10 teams at the IHF Men's Youth World Championship – and this year, they appear to have a strong chance of not only continuing that tradition but reaching the final stages. 
The current generation of youth players have already had a taste of major international success, as they won the 2017 European Youth Olympic Festival. In 2018, Germany secured their place at North Macedonia 2019 by way of a sixth-place finish at the U18 EHF EURO. 
"It will be a great experience for our players to have their first ever World Championship in a handball-crazy country such as North Macedonia. I expect full arenas and a great atmosphere. It will be something very special for them," says coach Erik Wudtke, who took the helm in 2018 and was previously coach of the Germany U21 side that placed fourth at the 2017 Junior World Championship in Algeria. 
This year, Germany have collected two bronze medals at tournaments that served as part of the preparation for North Macedonia 2019: the 'Handball is our future' event in Bosnia-Herzegovina in April and the Nations Cup in Germany at the end of June. The final stage of preparation consisted of two training camps up until departure for Skopje at the beginning of August. 
"We still have room for improvement. There are many things to develop after our last test tournament in Lübeck," says Wudtke. "Our goalkeepers are in strong form already, but our main problem is to bring all players onto an equal level of preparation. The number of technical mistakes was too high in the last test matches." 
At North Macedonia 2019, Germany will take on the U18 EHF EURO 2018 silver medallists Iceland, Serbia, Tunisia, Brazil and Portugal in Group D. 
"This is a challenging and strong group, but we know our European opponents quite well. At the U18 EHF EURO, we lost the crucial match against Iceland and therefore missed the semi-finals, so now we can take revenge at North Macedonia," says Wudtke. 
"We have beaten Serbia twice, at the EURO and in spring at the test tournament in the Bosnian city of Bugojno, and we have huge respect for Portugal, as their younger age category teams are improving year by year. From pots 5 and 6 – Portugal and Brazil – we definitely were drawn against the strongest teams. Only Group A is stronger than ours. We have to be ready right from the first match."
In the tough preliminary group, Germany aim to rank among the top positions in order to ensure a theoretically less challenging pathway through the knock-out stage. 
"If we make it to the eighth-final as group winners or runners-ups, the next stage will be easier. In my opinion, the second-ranked team of Group C is weaker than the fourth-ranked team of our group," says Wudtke. 
"It is always the goal of German youth and junior teams to make it to the semi-finals. Last year, at the EHF EURO in Slovenia, we missed that goal due to two main round defeats against the later-on finalists Sweden and Iceland. Of course, a World Championship is different to a European championship. We hope to build a base for a successful event in the preliminary round. From the knock-out stage on, so many little things or injuries can have an impact on the results. So we are humble and hope for a good start at first."

Key players: Johannes Jepsen (goalkeeper), Ian Weber (centre back), Nils Lichtlein (left back)
Qualification for North Macedonia 2019: Men's U18 EHF EURO 2018 – sixth place 
History in tournament: 2005-2007: DNQ, 2009: 7th, 2011: 7th, 2013: 3rd, 2015: 17th, 2017: 9th 
Group at North Macedonia 2019:  Group D (Germany, Iceland, Serbia, Tunisia, Brazil, Portugal)