Fantastic, historic fifth for Hungary
18 Aug. 2019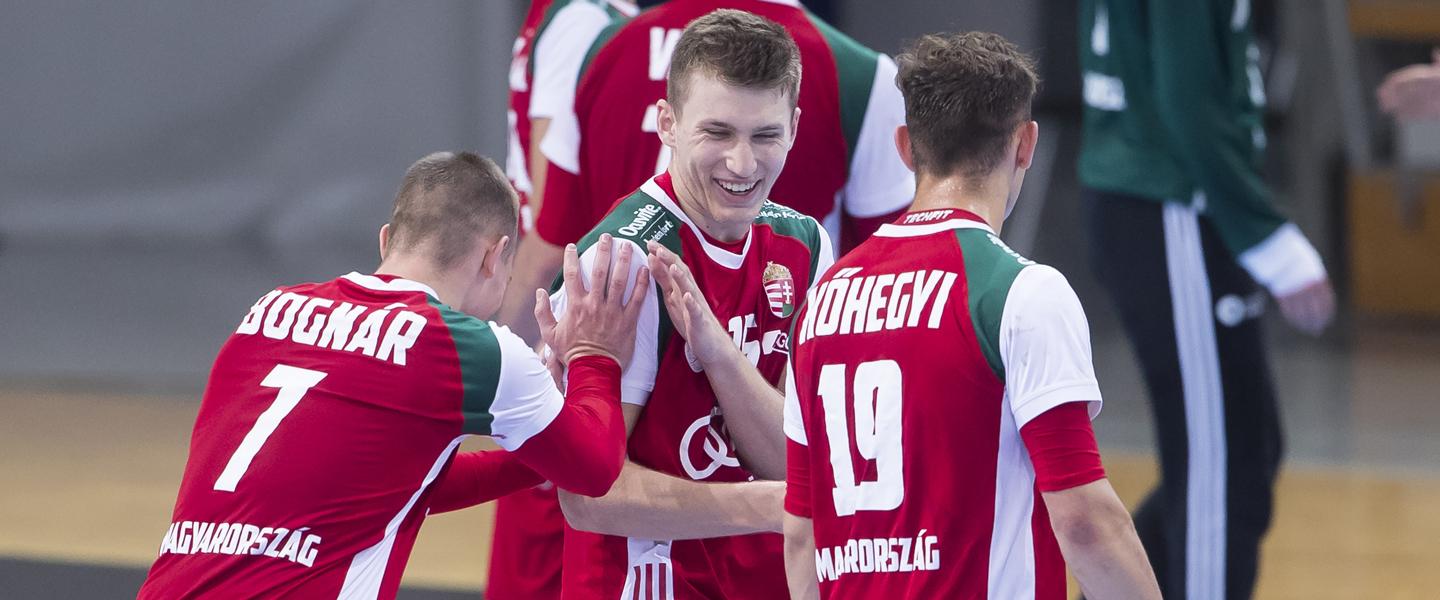 Hungary confirmed their historic fifth place finish at the 2019 IHF Men's Youth World Championship, defeating France comfortably in the 5/6 placement match at the Boris Trajkovski Arena in Skopje, North Macedonia.
The win is the best-ever ranking for the youth team at a world championship, following two 10th place finishes previously.
PLACEMENT MATCH 5/6
France vs Hungary 20:31 (9:18)
Boris Trajkovski Arena, Skopje
France could only name 15 players going into this battle for 5/6 place with Lucas Du Moulin De La missing after picking up an injury yesterday in their win against Iceland and after seven minutes it was all-square at 5:5, but an 8:0 run from Hungary up to the 20th minute did early damage and the French were unable to get back.
With 11 saves from 26 attempts faced, goalkeeper Benedek Nagy played a large part in sealing the game early on and was given the best player of the match award later to rapturous applause from his teammates, acknowledging his difference in the game.
"Our main goal was to get out of the group stage or maybe finish in the top eight," said Hungary captain Marton Dely to IHF.info after the game. "We finished fifth which means we are in the top five in the world, but if we had finished fifth or sixth it wouldn't have mattered.

"We only lost against the two finalists here (Egypt and Germany) and the M18 EHF EURO champions (Sweden) so if you say that about a small country then I think it is really good - we're happy we made what we want here and year by year we want to be better and better.

"I am really happy to be captain," he added. "We may not be the most talented team, but we worked the most and our heart was in it the most. We are a small nation, but I think our hearts were the reason we finished fifth."

Best player of the match: Benedek Nagy (HUN)