Pressure on for 2016 silver medallists France
01 Aug. 2021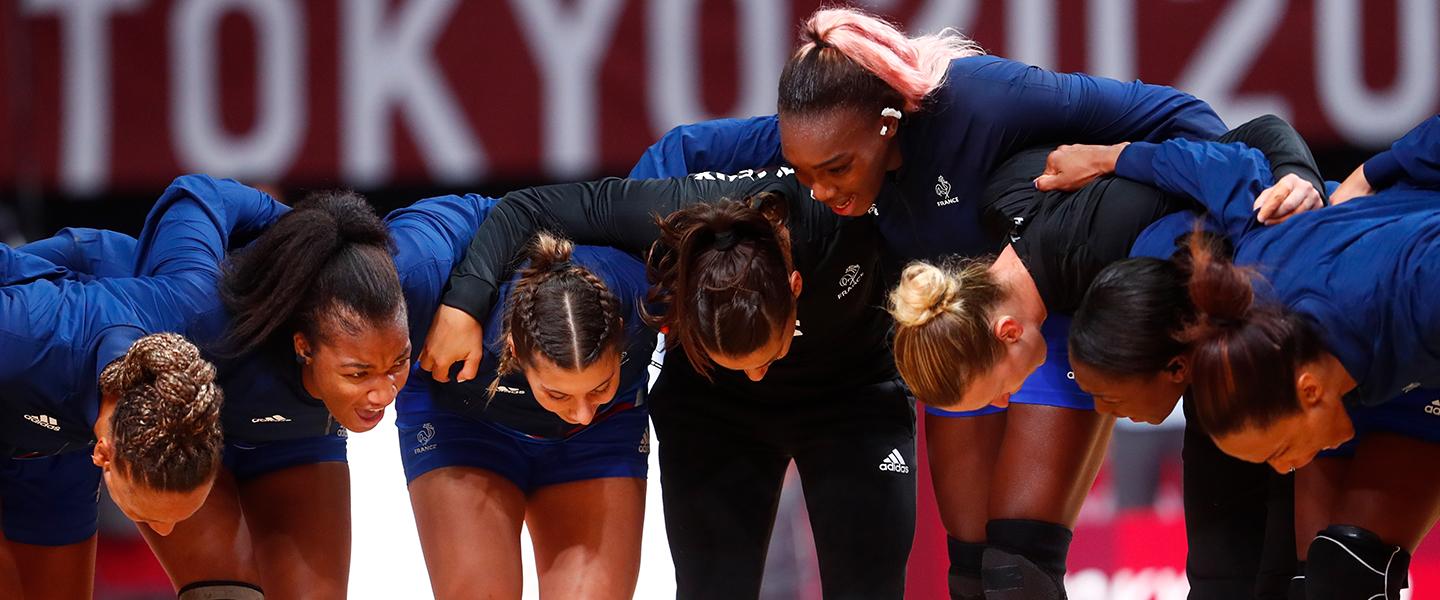 Two of the 2016 Olympic Games medallists are through to the Tokyo 2020 quarter-finals ahead of the last preliminary match day in the women's competition — gold ROC and bronze medallists Norway. As the final preliminary round games arrive, four places in the next stage have been booked, leaving four to be decided. 
2016 silver medallists France are among those still fighting for their chance to progress, and they must win in their round 5 match to be sure. 
If France do not make it to the next stage, it will not be the first time they have not progressed after entering the championship as major contenders — the team are all too used to the rollercoaster. 
After returning to the top of the global rankings when they claimed silver at Rio 2016, France hovered there for some time, winning bronze at the EHF EURO 2016, the world title in 2017 and then their first European trophy in 2018.
 

But at the 2019 World Championship, entering as not only defending title holders but the European champions, they were knocked out in the preliminary round and the exit was a huge shock. 
At the EHF EURO 2020, France climbed back to the top, reaching the final where they lost to Norway but at least cemented their status as a top contender again. Yet at Tokyo 2020, France have had a bumpy ride, with one win, one draw and two losses ahead of the final preliminary round day. 
Their results have France entering round 5 on three points. Their one victory came in their opener against Hungary, before a loss to Spain, a draw against Sweden and a one-goal defeat to ROC.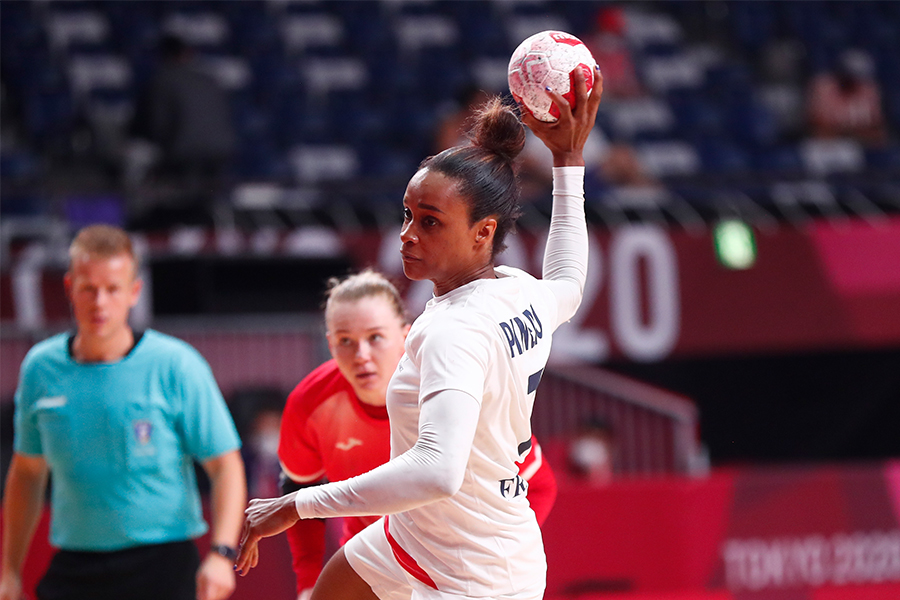 "France-Russia is always a special game. I'm very disappointed right now though. We started this game very well. We changed our system in the defence and they had really big problems finding solutions and we could score some easy goals," said France back Allison Pineau following the loss. 
"But just like in the past days we are having problems to manage the first and second half. Something is missing right now – something really little – and it's so frustrating that we're just repeating our mistakes over and over again; that we don't learn."
France must find a way to avoid those same mistakes fast. On Monday, they play Brazil in the all-deciding game, targeting a win that will take them to the quarter-finals for the sixth consecutive Olympic Games. There are other scenarios where France can progress, but they will certainly aim to determine their own fate with a victory. 
Should France miss out, it will be the first time that they did not progress from the group since their maiden appearance in 2000. Naturally, the team do not want to leave Tokyo 2020 so early.
"We have to win everything if we want to get through, right? So the killing mood is on," promised EHF EURO 2020 MVP Estelle Nze Minko.
 

Eight teams fight for four quarter-final berths
While Norway, Netherlands, Sweden and ROC are all safely through to the quarter-finals, none of the other eight teams at Tokyo 2020 have been knocked out of the race yet. Four tickets to the quarter-finals remain to be decided on an action-packed day. 
In Group A, Republic of Korea, Angola and Japan have each taken one win to bring two points into round 5, while Montenegro have four. Republic of Korea will play their deciding game against Angola to start the day, before Montenegro meet the Netherlands and Japan take on Norway. 
In Group B, the situation is more complicated thanks to the two draws that have occurred in the preliminary round. Behind Sweden on seven points in first and ROC on five, Spain carry four points into the last preliminary games, Brazil and France each bring three and Hungary have two. 
In both groups, there are multiple different scenarios for how the situation could develop, so it will be a tense day on court as well as off it for those that end up having to play the waiting game. 
Full schedule for Monday 2 August 
All times local
09:00 Republic of Korea vs Angola – Group A
11:00 France vs Brazil – Group B
14:15 Spain vs ROC – Group B
16:15 Hungary vs Sweden – Group B
19:30 Netherlands vs Montenegro – Group A
21:30 Norway vs Japan – Group A