Denmark/Norway/Sweden 2023 schedule revealed with 100 days left until the start
21 Aug. 2023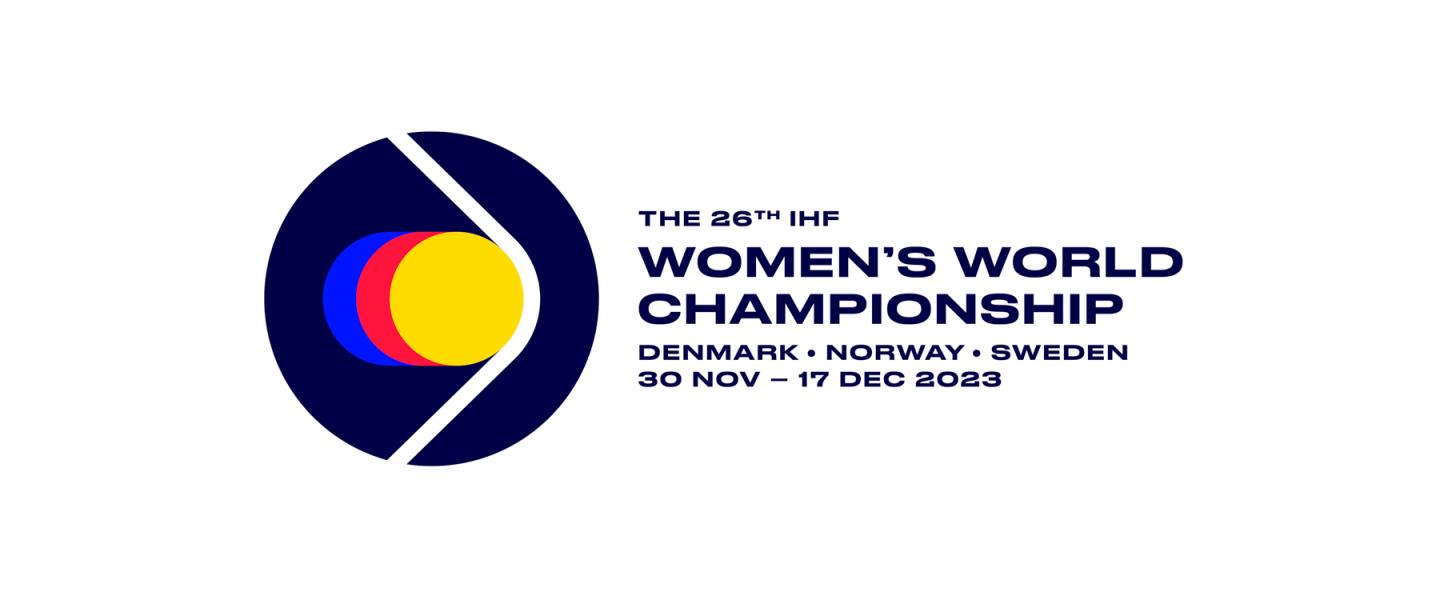 There are only 100 days separating us to the start of the 26th IHF Women's World Championship, the maiden edition to be co-hosted by three countries, Denmark, Norway and Sweden. Six venues – two in each country – will host the 112 games scheduled in the competition, with the final taking place in the Jyske Bank Boxen in Herning, Denmark on Sunday 17 December.
The second-ever edition of the world handball flagship competition with 32 teams at the start is also due to be played in the Scandinavium in Gothenburg and the Helsingborg Arena in Helsingborg in Sweden, in the DNB Arena in Stavanger and the Trondheim Spektrum in Norway and in the Arena Nord in Frederikshavn.
With only 100 days before the first throw off at Denmark/Norway/Sweden 2023, the schedule for the 26th IHF Women's World Championship has also been revealed. The first games will be played on Wednesday 29 November, as Brazil will take on Ukraine in Frederikshavn in Group G, with the Republic of Korea facing Austria in Group C in Stavanger at 18:00 CET.
Spain's match against Kazakhstan and reigning champions and co-hosts Norway's match against Greenland will follow at 20:30 CET, with four games scheduled in the first day of the competition.
The other two co-hosts, Denmark and Sweden, will be making their debuts on Friday 1 December, when they take on Serbia and the People's Republic of China respectively at 20:30 CET in Herning and Gothenburg.
The 48 games of the preliminary round are scheduled between 29 November and 5 December, with every side having a rest day between two matches. Denmark's game against Romania and Sweden's game against Croatia, two well-balanced ties, will conclude the preliminary round.
The main round and the President's Cup's groups are scheduled between 6 and 11 December, in Gothenburg, Frederikshavn, Herning and Trondheim.
The four quarter-finals have been split into two games a day, with the teams progressing from Groups II and IV from the main round playing in Trondheim on Tuesday 12 December, at 17:30 CET and 20:30 CET, while the other four sides, from Groups I and II, are due to play in Herning, on Wednesday 13 December, at 17:30 and 20:30 CET.
The two semi-finals are set to be played in Herning, on Friday 15 December, at 17:30 and 20:30 CET, while the bronze medal game and the big final will be played on Sunday 17 December, at 16:00 and 19:00 CET respectively.
The Jyske Bank Boxen in Herning will be the host of the IHF Women's World Championship final for the second time in history, eight years removed after hosting the Denmark 2015 final, when Norway took the title with a 31:23 win over the Netherlands.