Fiery clashes expected at Denmark/Norway/Sweden 2023 after draw
06 Jul. 2023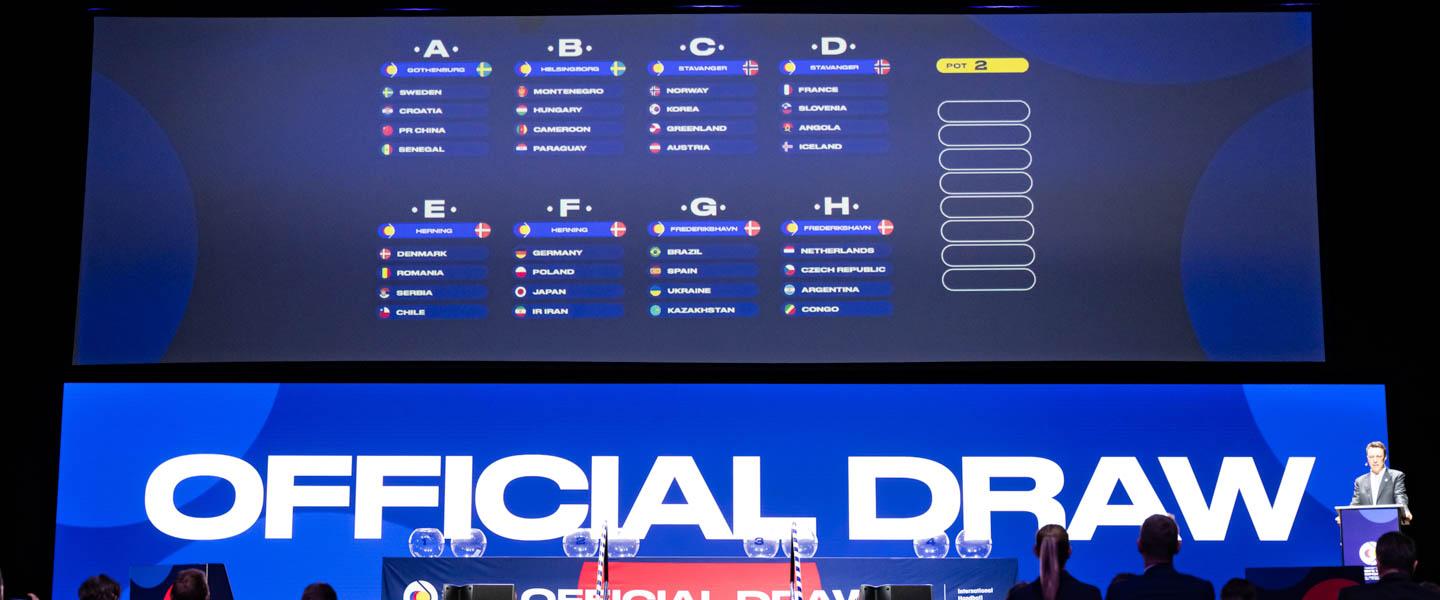 The 32 participating teams in the 26th IHF Women's World Championship, due to take place in Denmark, Norway and Sweden between 29 November and 17 December, have learnt their fate in the draw of the competition, which was conducted in Gothenburg, Sweden.
In the presence of two handball stars, Sweden's centre back Jamina Roberts and the MVP of the 2021 IHF Women's World Championship, Norway's Kari Brattset Dale, the draw was conducted by Per Bertelsen, the Chairman of the Commission of Organising and Competitions (COC).
First, the teams from the Pot 4 were drawn and added to their respective groups, with the teams from Pot 3 and Pot 2 following, creating eight groups of four teams which will definitely provide an excellent competition.
"Gothenburg is a handball city, and I can really hope that we can show that during the World Championship. Norway are the other side of the draw, which is good for us. I would like some teams that can create some atmosphere in Sweden," said Jamina Roberts prior to the draw.
Sweden will be facing Croatia, the People's Republic of China and Senegal in Group  A, one where they will be heavy favourites to progress to the main round with the maximum number of points.
Reigning champions Norway will have their work cut out, rekindling their rivalry with the Republic of Korea in Group D, as Greenland and Austria complete the group.
On the other hand, Norway are poised to face France in the main round in a rematch of the 2021 IHF Women's World Championship final, as the reigning Olympic champions will be in Group D, alongside Slovenia, Angola and Iceland, in another well-matched group.
"That was a crazy experience. It was an amazing edition of the World Championship, winning the medal was everything we could have wished for. Playing for Norway you have the pressure, everybody expects at least a medal, everything else is a failure," said Kari Brattset Dale.
Co-hosts Denmark will feature in Group E in Herning, alongside Romania, Serbia and Chile, in one of the most balanced groups in the competition, while Group G in Fredrikshavn also looks good on paper, with Brazil, Spain, Ukraine and Kazakhstan vying for the three qualifying places in the main round.
Photo: DENNORSWE23