Wildcards confirmed and pots for the draw of the 2023 IHF Women's World Championship announced
03 Jul. 2023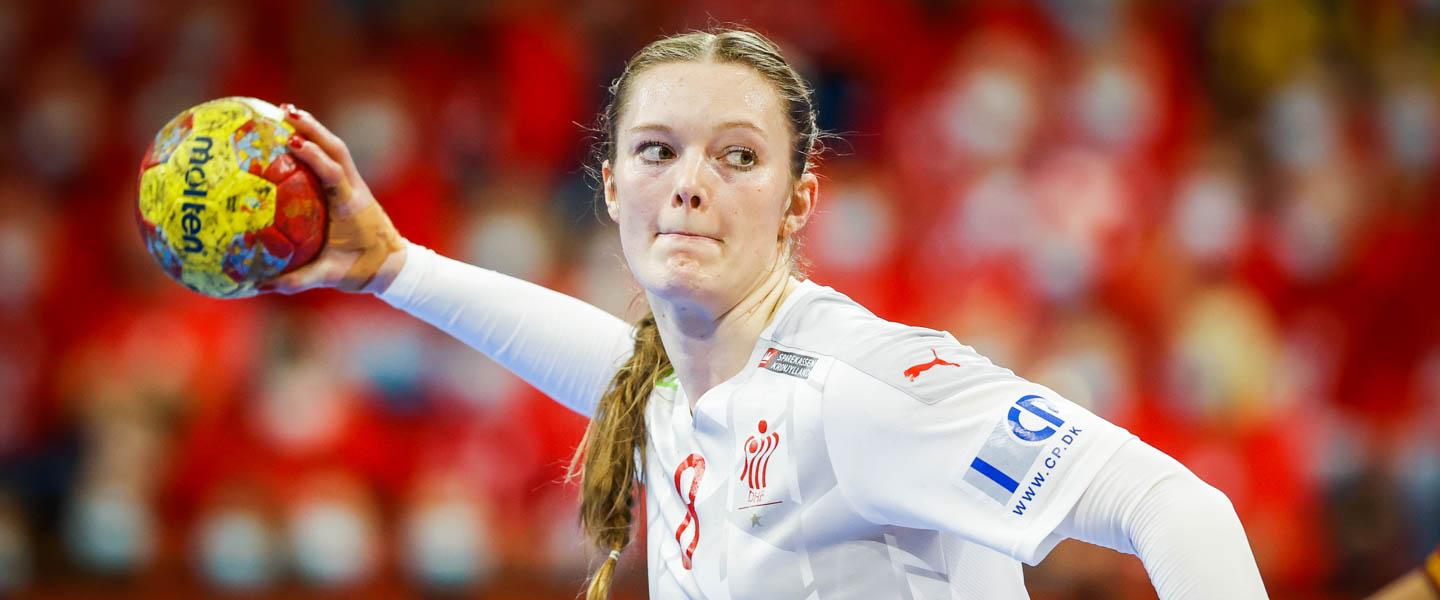 With the final line-up for the 2023 IHF Women's World Championship set, the 32 teams will now find out their opponents in the preliminary round after the draw on Thursday 6 July at 15:30 CEST in Gothenburg, Sweden.
The International Handball Federation (IHF) has awarded the two wildcards available to Austria and Iceland, now completing the 32-team line-up at Denmark/Norway/Sweden 2023.
Austria will participate in their 14th edition of the world handball flagship competition, where their best result was the third place in 1999, with the European side having won 43 of the 90 games they played.
Iceland will make only their second appearance at the IHF Women's World Championship, after a 12-year wait, when they finished 12th at Brazil 2011.
The theme of the draw has been centred around youth and children, with the three organising countries, Denmark, Norway and Sweden, aiming to put the future of handball in focus throughout the period leading up and during the competition, set to take place between 29 November and 17 December.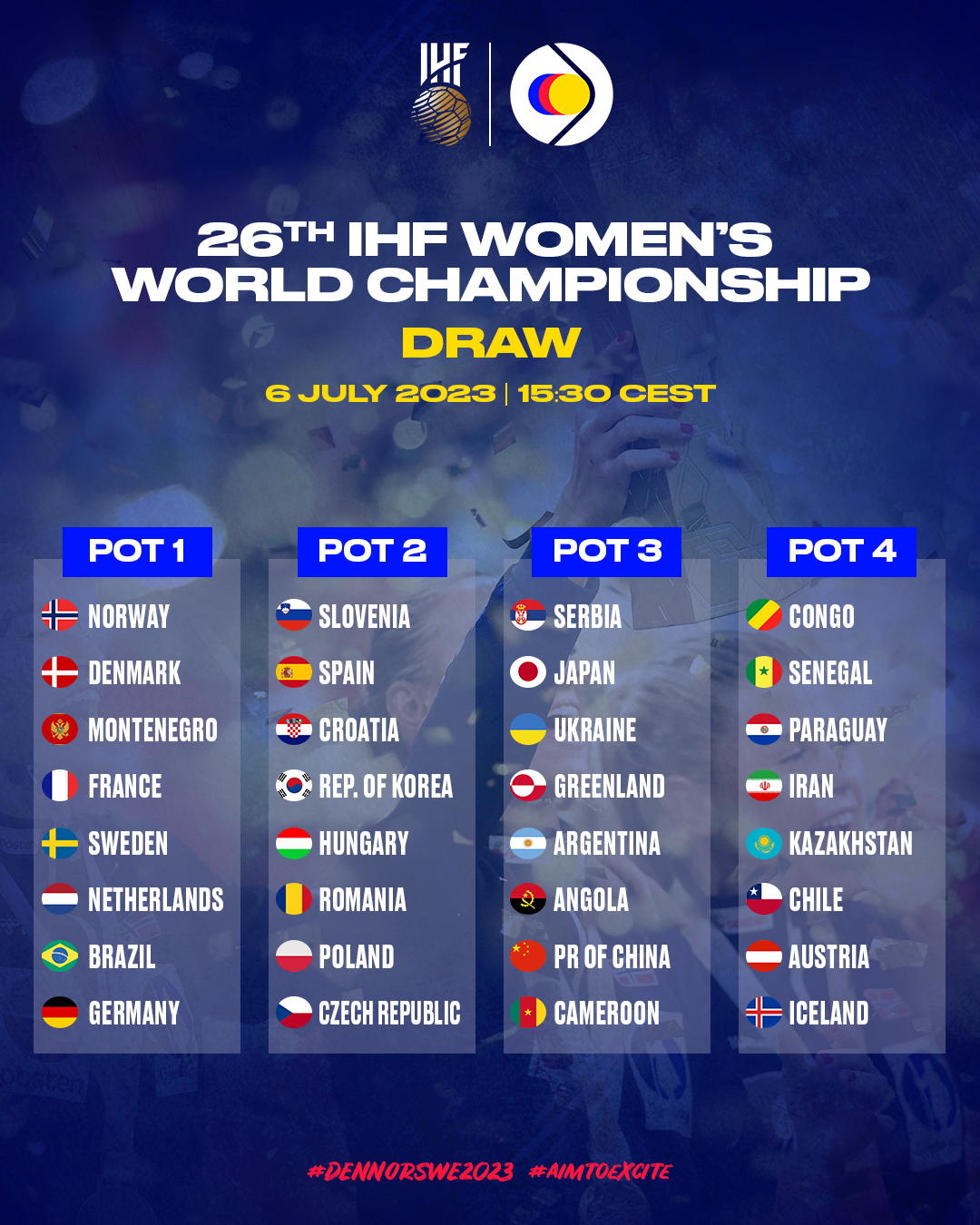 According to their results in the past years, all three co-hosting countries have been allocated to Pot 1 alongside reigning Olympic champions France, former world champions Netherlands, Germany, Montenegro and Brazil.
In Pot 2, several powerhouses are ready to bite, as seven European sides – Slovenia, Spain, Croatia, Romania, Hungary, Poland and the Czech Republic – and one Asian side, the continental champions Republic of Korea, are the teams which will be drawn.
Two other European teams are in pot 3 – Serbia and Ukraine – with sides from Africa – Cameroon and Angola – South America – Argentina – and Asia – Japan, People's Republic of China – plus debutants Greenland making the list.
In pot 4, the two wildcards – Austria and Iceland – will be the teams to avoid, with Congo, Senegal, Paraguay, Islamic Republic of Iran, Kazakhstan and Chile making up the pot.
Prior to the draw, eight teams were assigned to a venue, as follows. Sweden will be in Group A, which will be played in Gothenburg, Norway will feature in Group C in Stavanger, while Denmark are in Group E in Herning.
The bronze medallists at the EHF EURO 2022, Montenegro, will play in Group B in Helsingborg, while reigning Olympic champions France will be in Group D in Stavanger.
Germany are set to feature in Group F in Herning, while Spain, the only team from Pot 2 who got allocated to a venue, and the Netherlands will end up in Groups G and H, which are due to be played in Frederikshavn.

2023 IHF WOMEN'S WORLD CHAMPIONSHIP – POTS
Pot 1: Norway, Denmark, Montenegro, France, Netherlands, Sweden, Brazil, Germany
Pot 2: Slovenia, Spain, Croatia, Republic of Korea, Hungary, Romania, Poland, Czech Republic
Pot 3: Serbia, Japan, Ukraine, Greenland, Argentina, Angola, People's Republic of China, Cameroon
Pot 4: Congo, Senegal, Paraguay, Islamic Republic of Iran, Kazakhstan, Chile, Austria, Iceland