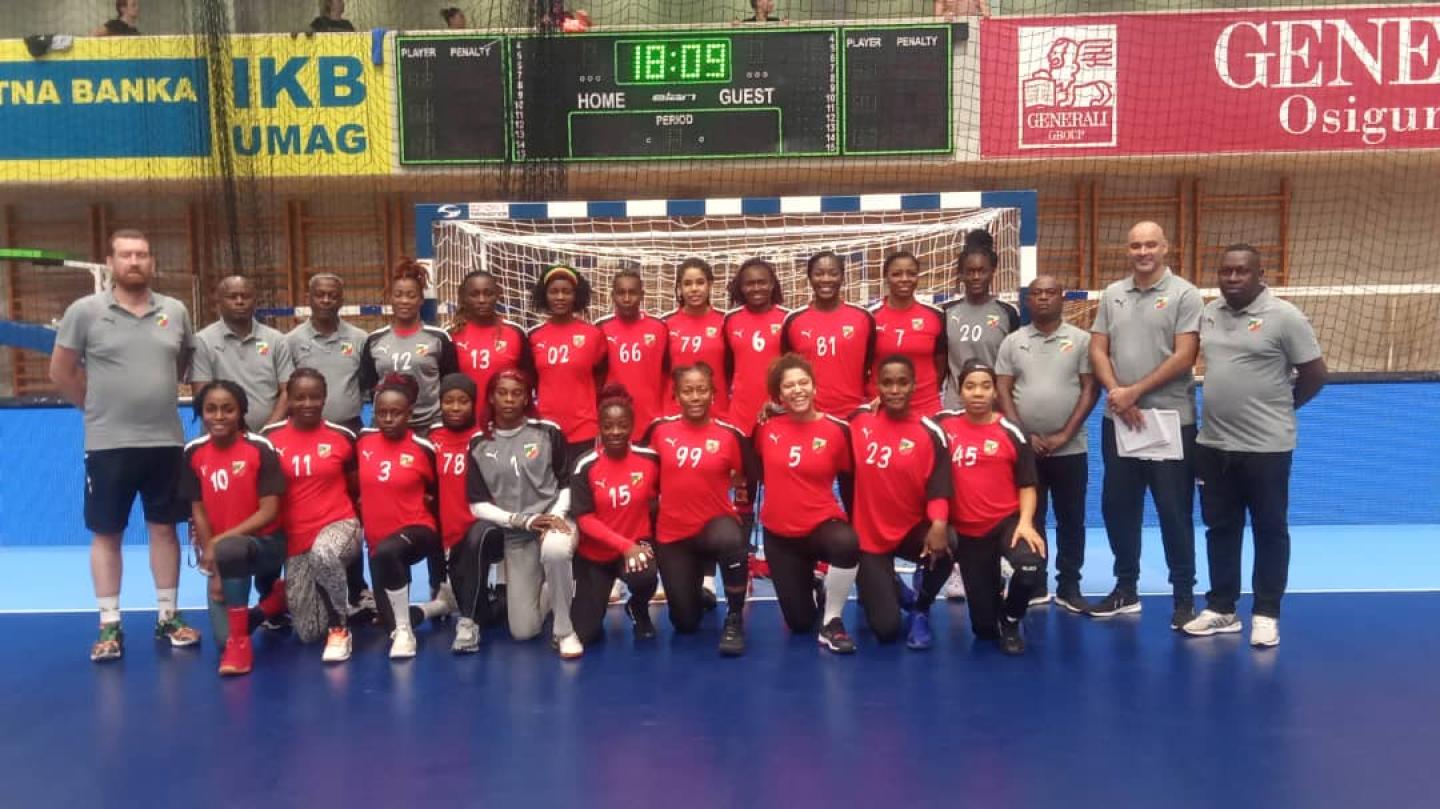 Congo
Congo
Team Players
Team Info
Congo made their first appearance at the IHF Women's World Championship 41 years ago, when they finished 12th at Hungary 1982. Since that moment, the African side took part in five more editions of the world handball flagship competition, with their best performance coming at France 2007, when they finished 17th.
A former African champion, Congo navigated through the middle of the pack in the previous decade in the continental competition, finishing either fifth or sixth in four of the five editions taking place at the CAHB African Women's Handball Championship between 2010 and 2018.
Since then, Congo have been getting better and better, with a fourth place in 2021 and a bronze medal in 2022, which both saw the African side earn back-to-back berths for the IHF Women's World Championship, for the first time in history, after 1999 and 2001 and 2007 and 2009. This will be only their seventh participation, but it looks clearer and clearer that Congo is getting a better grip and improving themselves.

Two years ago, at Spain 2021, Congo surprised everybody, being the only African side to make it to the main round, after taking a huge win over Tunisia, 33:24, in the preliminary round, which saw them finish 23rd, but managing a huge feature, which handed them more confidence.
At the 2022 CAHB African Women's Handball Championship, Congo won a group with Egypt, Runisia, Guinea and Morocco, progressing to the quarter-finals. Their only loss came in the semi-final against Cameroon, 25:27, but they bounced back to secure a 20:19 win against Senegal in the bronze medal match.
More recently, Congo took part at the African Olympic Qualification Tournament for the Paris 2024 Olympic Games, but only managed a draw against Cameroon, finishing on the last place, after losses against Angola (15:30) and Senegal (22:27).
There might have been issues in that competition, but Congo will also have their work cut out at the 2023 IHF Women's World Championship, where they are underdogs in Group H, facing the Netherlands, Czechia and Argentina.
To progress to the next phase, Congo will either need to win their first-ever match against an European side, or clinch a win against Argentina, both being difficult propositions for a team which have plenty of players featuring in the Congo league.
 
Key players: Betchaïdelle Ngombele (left back), Josephine Nkou (left wing), Sharon Dorson (line player)
Qualification for DEN/NOR/SWE 2023: 2022 CAHB African Women's Handball Championship: 3rd
History in tournament: 1982: 12th, 1999: 22nd, 2001: 22nd, 2007: 17th, 2009: 20th, 2021: 23rd
Group at DEN/NOR/SWE 2023: Group H (Netherlands, Czechia, Argentina, Congo)