Cameroon

Coach: Jamal El Kabouss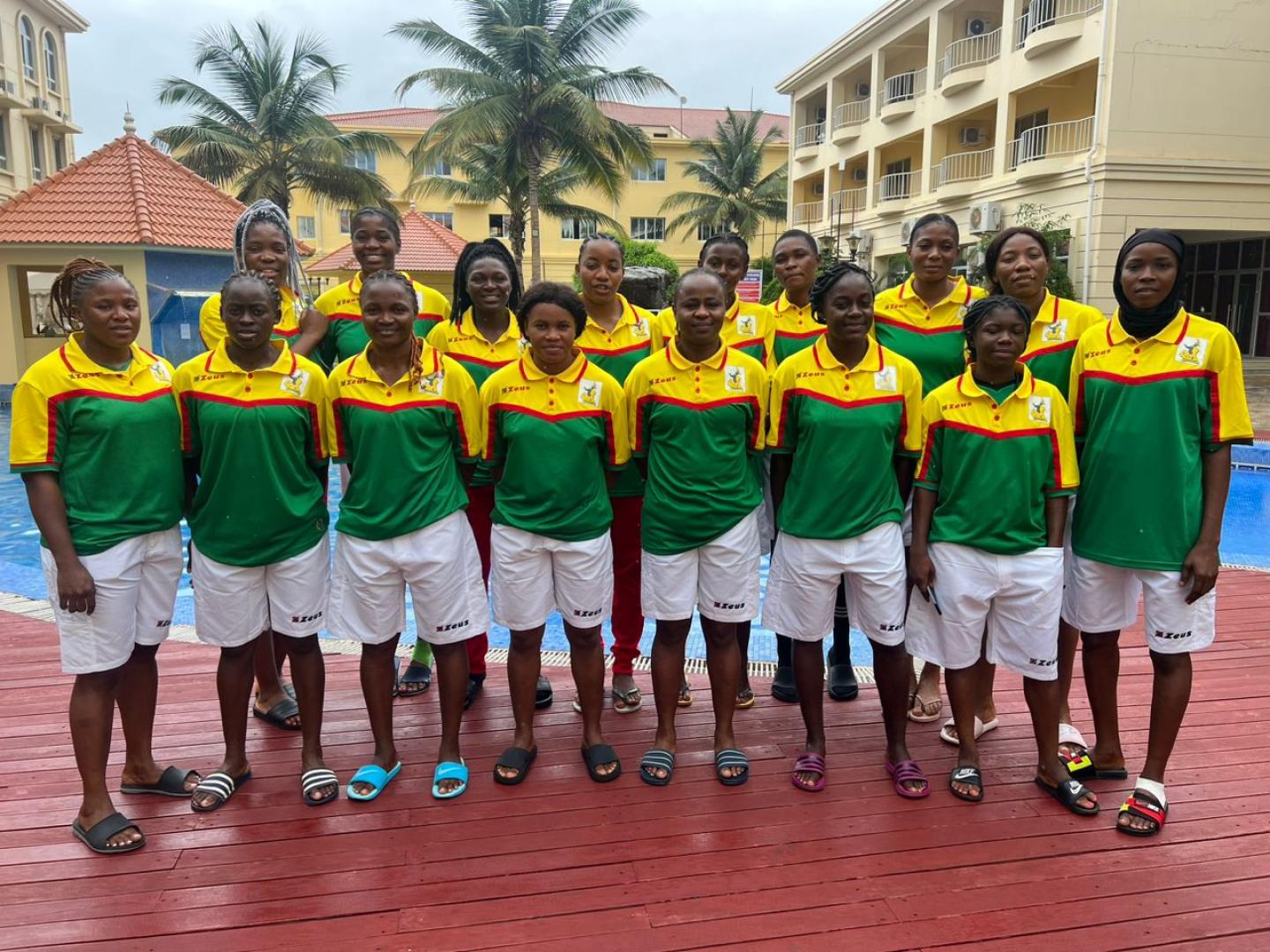 Cameroon
Cameroon
Team Players
Team Info
Over the last years, Cameroon emerged as one of the top African sides in women's handball, having finished twice on the second position at the CAHB African Women's Handball Championship, in 2021 and 2022, losing the final both times against Angola.
This will be only their fourth appearance in history at the IHF Women's World Championship, after finishing in 22nd place in 2005, in 20th place in 2017 and 28th at the previous edition of the world handball flagship competition, at Spain 2021, failing to make the cut to the main round each time.
Yet now, the African side will have their chance to progress to the next phase of the competition for their first time in history, facing Montenegro, Hungary and Paraguay in the preliminary round.
While the matches against the two European sides might be too much for Cameroon, they will surely aim to win against Paraguay and progress to the next phase, which would be in line with their progress in continental competitions, observed over the last years, as Cameroon made the semi-finals at the CAHB African Women's Handball Championship in four consecutive editions, in 2016, 2018, 2021 and 2022.
Yet a big and dramatic event hit Cameroon's team in February 2023, as Serge Christian Guebogo, the coach who was leading the African side since 2019, suddenly passed away, leaving a big hole at the helm of the team.
While Guebogo will surely be missed, the players will likely try and honour his memory with some exciting matches at Denmark/Norway/Sweden 2023. Cameroon's roster is mostly formed from players featuring in the domestic competition, but there are some players who will bring their experience from European competitions.
Goalkeeper Isabelle Mben Bediang has been featuring at Turkish side Yenimahalle for the past few years, also playing in European competitions, while centre back Karichma Ekoh, has several seasons under her belt in the French league, featuring for Nantes, Chambray Touraine and Fleury Loiret over the past years.
While that might be enough, Cameroon also have an easier path towards the main round, after facing the Russian Handball Federation team, Serbia and Poland in the preliminary round two years ago, an impossible predicament to get out from. This time around, they will fancy their chances, and with some much-needed experience under their belt, they could easily sail through to the main round.

Key players: Isabelle Mben Bediang (goalkeeper), Cyrielle Ebanga Baboga (left back), Claudia Eyenga Djong (left wing), Karichma Ekoh (centre back)
Qualification for DEN/NOR/SWE 2023: 2022 CAHB African Women's Handball Championship: 2nd
History in tournament: 2005: 22nd, 2017: 20th, 2021: 28th 
Group at DEN/NOR/SWE 2023: Group B (Montenegro, Hungary, Cameroon, Paraguay)