Montenegro

Coach: Bojana Popovic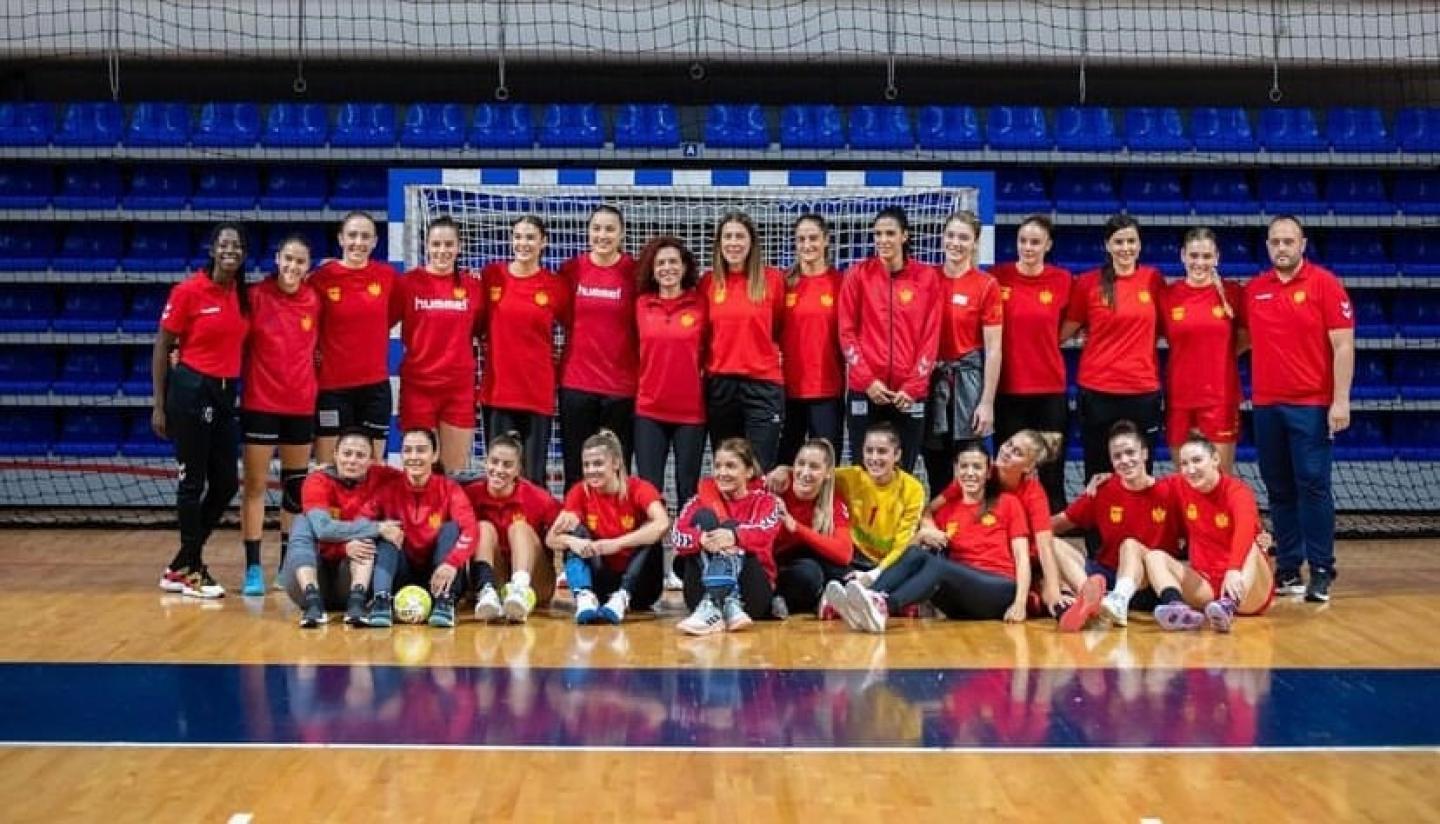 Montenegro
Montenegro
Team Players
Team Info
Montenegro wrote history and they did it in style. From the 22nd place at the World Championship 2021 to the podium and bronze medal at the EHF EURO 2022, it was just a step and only 11 months, but Montenegro completed the challenge. It was a perfect farewell for Montenegro legend Jovanka Radicevic, who bid an emotional farewell to the national team, on a high.
Still, with some strong names in the squad, Bojana Popovic's team is coming to Denmark/Norway/Sweden 2023 with high expectations. Reaching their worst-ever end at the previous edition, they are eager to show they belong among the best.
"Each group at the competition has at least two strong teams. In our group, Hungary and they will be our main opponents. Cameroon and Paraguay are still unknown teams for us, but we have enough time to analyse them. I think we can go high, but the most important thing is to be injury-free," said head coach Bojana Popovic about the opponents in the group.
The main question will be if they can repeat the EHF EURO success. They were flying on the backs of their fans who were their eighth player at home and the energy between them lived through North Macedonia and Slovenia. There is no doubt the good atmosphetre and friendship will once again come to light at Denmark/Norway/Sweden 2023.
Montenegro have a good balance of players with experience atmosphere top European clubs in the EHF Champions League Women but also young talents that are thriving under Popovic's eyes in Buducnost. Milena Raicevic took over the team captain role and will lead players like Jelena Despotovic, Itana Grbic, Ivana Godec, Matea Pletikosic, Marina Rajcic and others in a quest for another memorable championship. One huge absence will be Djurdjina Jaukovic, the towering left back, who is injured.
Ahead of the World Championship start they will test all their strengths and possibilities at the EHF EURO 2024 qualification against Türkiye and Bulgaria. A good ground for the upcoming matches against Hungary, Cameroon and Paraguay. Without ever clashing with Cameroon and Paraguay, Montenegro know Hungary well. They have met seven times so far but only two of those happened at the World Championship.
In the preliminary round at the 2015 edition, Montenegro beat European friends 32:15 and their 2019 game was more exciting, with Montenegro clinching a 25:24 win. How will their third World Championship encounter finish, the last game of group B will give us an answer.
Key players: Jelena Despotovic (right back), Milena Raicevic (back), Itana Grbic (centre back)
Head coach: Bojana Popovic (Montenegro)
Qualification for Denmark/Norway/Sweden 2023: Women's EHF EURO 2022 - 3rd place
History in tournament: 2011: 10th, 2013: 11th, 2015: 8th, 2017: 6th, 2019: 5th, 2021: 22nd
Group at Denmark/Norway/Sweden 2023: Group B (Montenegro, Hungary, Cameroon, Paraguay)