P.R of China

Coach: Zheng Yongli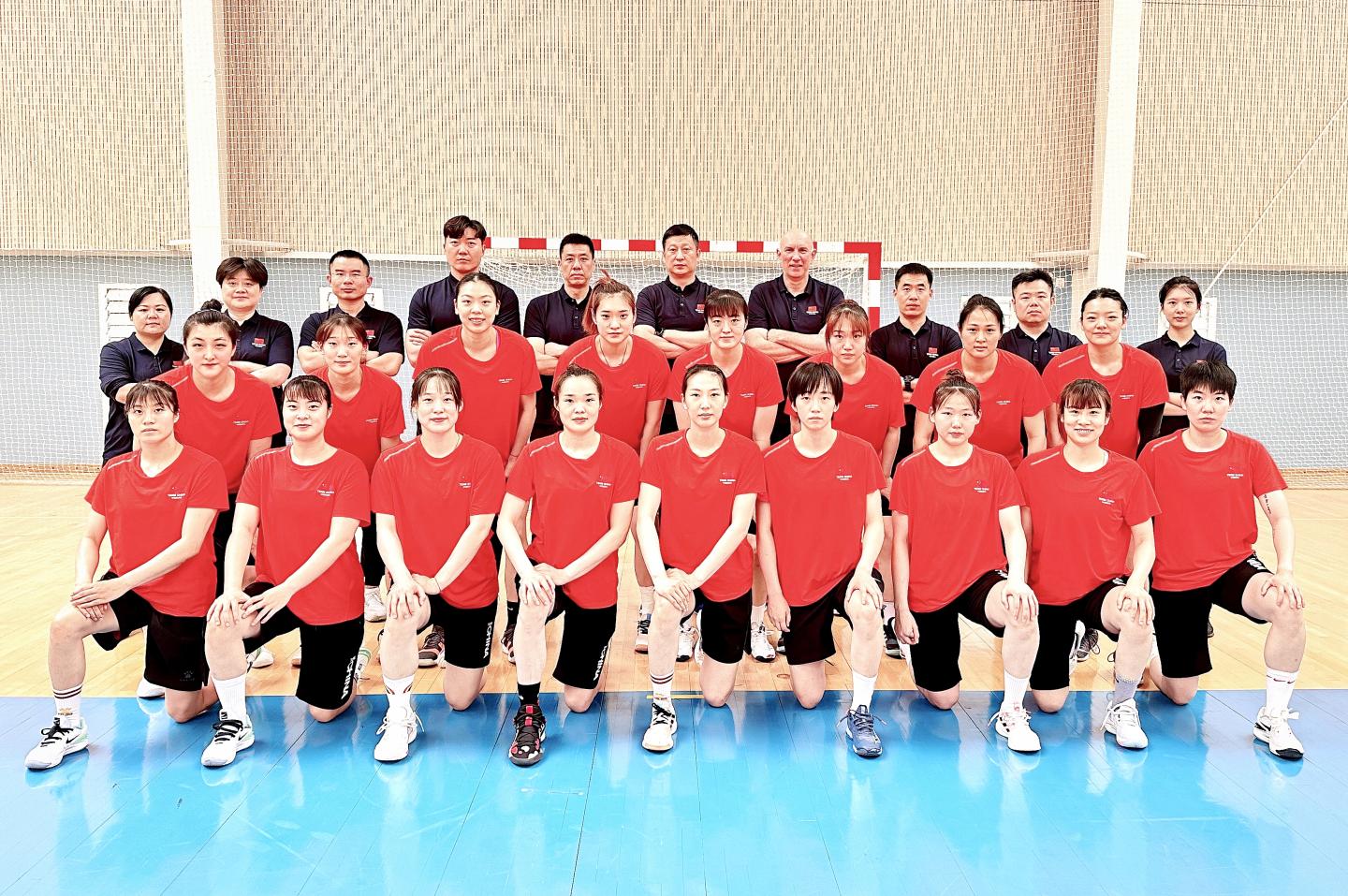 People's Republic of China
P.R of China
Team Players
Team Info
Two years ago, at Spain 2021, an outbreak of COVID-19 inside the team's roster saw the People's Republic of China withdraw for the competition, finishing on the last place, 32nd, as the Asian side had previously conceded three losses against Austria, Argentina and hosts Spain in the preliminary round.
With nine losses in the past 10 matches, China will now head to Denmark/Norway/Sweden 2023 with newfound ambitions, aiming to make the main round for the first time since 2009, when they hosted the competition.
The Asian side will feature for the 18th consecutive time at the IHF Women's World Championship, one of the longest active strengths in the competition, and have some results to back their ambitions, as they looked stronger and stronger over the past two years.
After their withdrawal from Spain 2021, the People's Republic of China focused on getting better and better and they sealed their fourth consecutive bronze medal at the AHF Asian Women's Handball Championship in 2022 last November.
China applied some serious pressure in the group phase against favourites Japan, conceding a three-goal loss, 26:29, against the Republic of Korea (16:34) in the semi-finals, but bounced back in superb style to take a 39:24 win over the Islamic Republic of Iran in the bronze medal match.
More recently, they have also made the semi-finals at the 2022 Asian Games, a competition they hosted in October 2023 in Hangzhou, after finishing once again in second place in their group, this time conceding a one-goal loss against Japan, 25:26.
Another painful loss against the Republic of Korea, 23:30, came in the semi-finals, but things are looking on the up, especially as they have a chance to progress to the main round, when they face Senegal, with both Sweden and Croatia being favourites in their mutual matches against the Asian side.
With a strong core and an experienced side, bringing back players from the previous editions of the IHF Women's World Championship, like left back Xiuxiu Tian or right wing Zhang Haixia, China will be a team to watch, underlining their development made over the last years.
Key players: Xiuxiu Tian (left back), Zhang Haixia (right wing), Chan Liu (right back), Lu Chang (goalkeeper)
Qualification for DEN/NOR/SWE 2023: 2022 AHF Asian Women's Handball Championship: 3rd place
History in tournament: 1986: 9th, 1990: 8th, 1993: 14th, 1995: 13th, 1997: 22nd, 1999: 18th, 2001: 11th, 2003: 19th, 2005: 17th, 2007: 21st, 2009: 12th, 2011: 21st, 2013: 18th, 2015: 17th, 2017: 22nd, 2019: 23rd, 2021: 32nd 
Group at DEN/NOR/SWE 2023: Group A (Sweden, Croatia, PR of China, Senegal)