Poland

Coach: Arne Senstad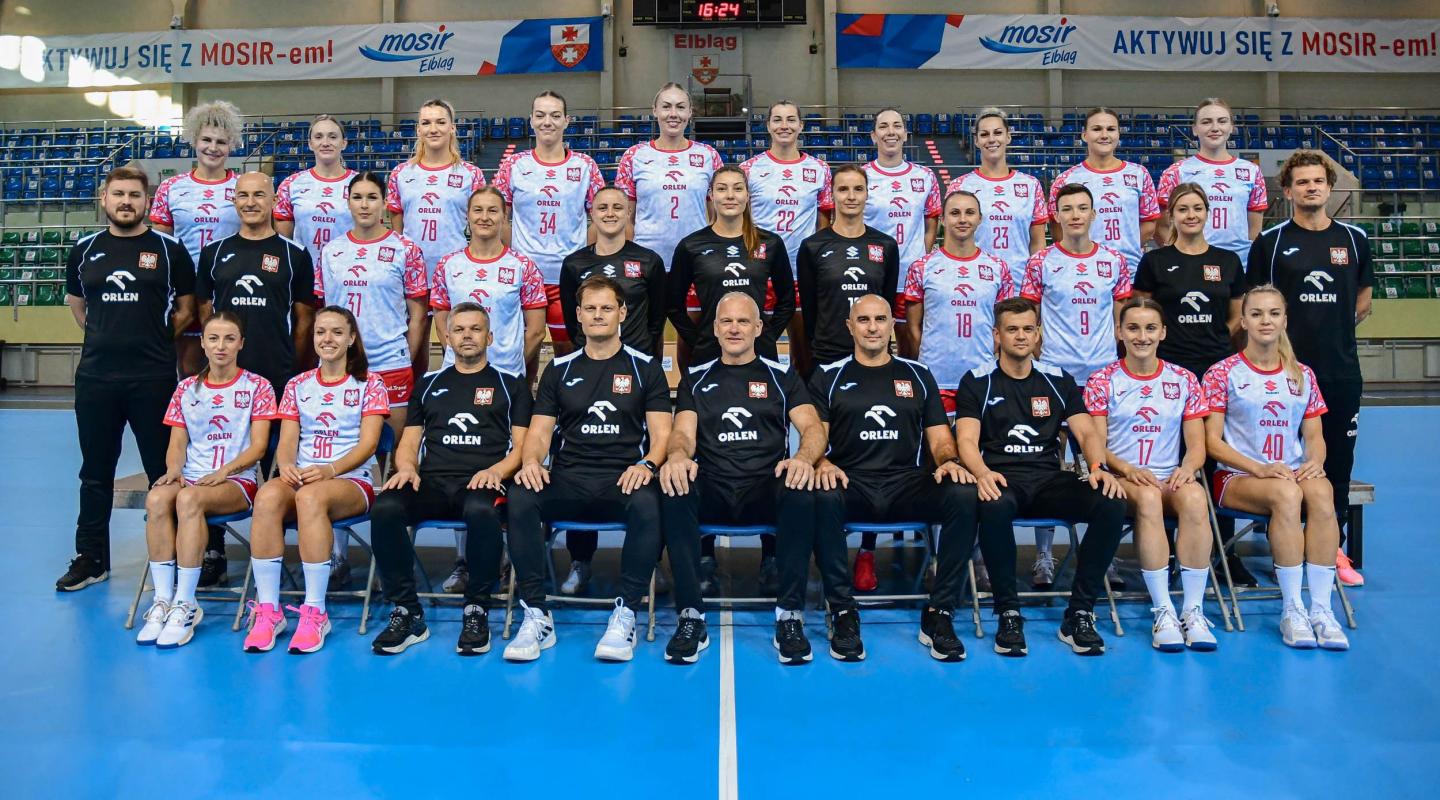 Poland
Poland
Team Players
Team Info
Poland missed out on taking part at the 2019 IHF Women's World Championship and came to Spain 2021, after being named as the first substitute nation of the Continental Confederation. Now, after securing their place for the 18th time at the world handball flagship competition, with a win against Kosovo in the Qualification Europe Round 2, Poland is ready to make a step forward.
The Polish side dreams of their successful years in 2013 and 2015 when they reached the semi-finals. After a slew of inconclusive results, their aim at Denmark/Norway/Sweden 2023 is to have a result which would kickstart their hopes and bring them to antoher level.
Poland will have to deal with the retirement of their star player Kinga Achruk who said goodbye to the national team in February 2023, after 209 matches played and 569 goals scored for her country, Yet, they still have Monika Kobylinska, a strong right back who started the season well for Romanian powerhouse CSM Bucuresti, and a good balance of experience and young talents, with couple of debutants.
To return among the top ten teams, which is one of Poland's goals, they will have to have strong a performance in the preliminary round. Germany will be Poland's main obstacle in group F, with two teams having three encounters at the World Championship and 16 altogether. Since 2015, their games were exciting and both sides only had narrow wins of no more than three goals.
Poland faced Japan seven times so far. Even though they have more recent clashes, their last World Championship game was in 1997 when Poland won 23:17. Iran will be Polish biggest mystery as they never crossed paths before.
"I think all the teams in the group are within our reach. Iran is certainly a less successful team than the rest of our opponents. We know the Germans very well and we also know their value, and Japan is certainly a very good and uncomfortable team. However, I believe that we will finish each match with a positive final result," said national team captain Monika Kobylinska.
Key players: Monika Kobylinska (right back), Adrianna Górna (left wing), Aleksandra Rosiak (left back)
Qualification for Denmark/Norway/Sweden 2023: Qualification Europe Phase 2 - Winners versus Kosovo (68:42 on aggregate)
History in tournament: 1957: 7th, 1962: 7th, 1965: 8th, 1973: 5th, 1975: 7th, 1978: 6th, 1986: 13th, 1990: 9th, 1993: 10th, 1997: 8th, 1999: 11th, 2005: 19th, 2007: 11th, 2013: 4th, 2015: 4th, 2017: 17th, 2021: 15th
Group at Denmark/Norway/Sweden 2023: Group F (Germany, Poland, Japan, Islamic Republic of Iran)