Slovenia

Coach: Dragan Adzic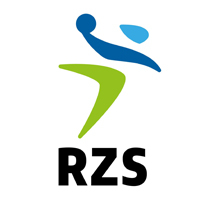 Slovenia
Slovenia
Team Players
Team Info
Slovenia's best result to-date at the IHF Women's World Championship is eighth place in 2003. For the last 20 years, they have not been able to pass the 14th-place mark despite having a well-assembled team, with plenty of experience. Now, for the best part of the last two years, since Spain 2021, a new era began for Slovenia, under the guide of Montenegrin coach Dragan Adzic.
Adzic is a well-known name in handball and his results with Montenegro women's national team (Olympic Games London 2012 silver, Women's EHF EURO 2012 gold) and former club Buducnost (EHF Champions League winners 2012, 2015) give Slovenia the hope that the potential they have will be fulfiled.
Adzic saw some of the progress registered continued at the Women's EHF EURO 2022 where Slovenia, as one of the co-hosts, finished 8th. Even though it might not seem like an astonishing result, it was their best finish ever at the European championship. With one more year of experience and a stronger base of Adzic's game, Slovenia wants to show themselves in full glory.
For the second time in a row, they will meet the two same opponents in the group, France and Angola, with Iceland being the newcomer to the side. In 12 previous meetings, Slovenia have only one win against France which came at the World Championship 2017, and the two sides will meet again in the EHF EURO 2024 qualifiers.
Against Angola they have a better score of two wins, two losses and one draw, while with Iceland they have two wins and two draws. Their last encounter was in the qualifications for the IHF Women's World Championship 2021 when Slovenia won 42:35 on aggregate.
One of the best players in the world, right back Ana Gros, will remain the leader of the squad. With new matches at the 2023 IHF Women's World Championship, she will pass 143 appearances for the national team, placing herself in the third place of the all-time appearance for Slovenia.
At the Women's EHF EURO 2022, Slovenia did win against later runners-up Denmark, Serbia and Croatia but lost against Hungary and Sweden which cost them of a better finish at home ground. They left no doubt in the qualification round for Denmark/Norway/Sweden 2023 with two no-nonsense wins against Italy, with left/centre back Tjasa Stanko and right back Ana Gros scoring freely.
Key players: Ana Gros (right back), Tjasa Stanko (centre back), Tamara Mavsar (left wing), Alja Varagic (right back)
Head coach: Dragan Adzic (Montenegro)
Qualification for Denmark/Norway/Sweden 2023: Qualification Europe Phase 2 - Winners versus Italy (64:46 on aggregate)
History in tournament: 1997: 18th, 2001: 9th, 2003: 8th, 2005: 14th, 2017: 14th, 2019: 19th, 2021: 17th
Group at Denmark/Norway/Sweden 2023: Group D (France, Slovenia, Angola, Iceland)