Argentina

Coach: Eduardo Gallardo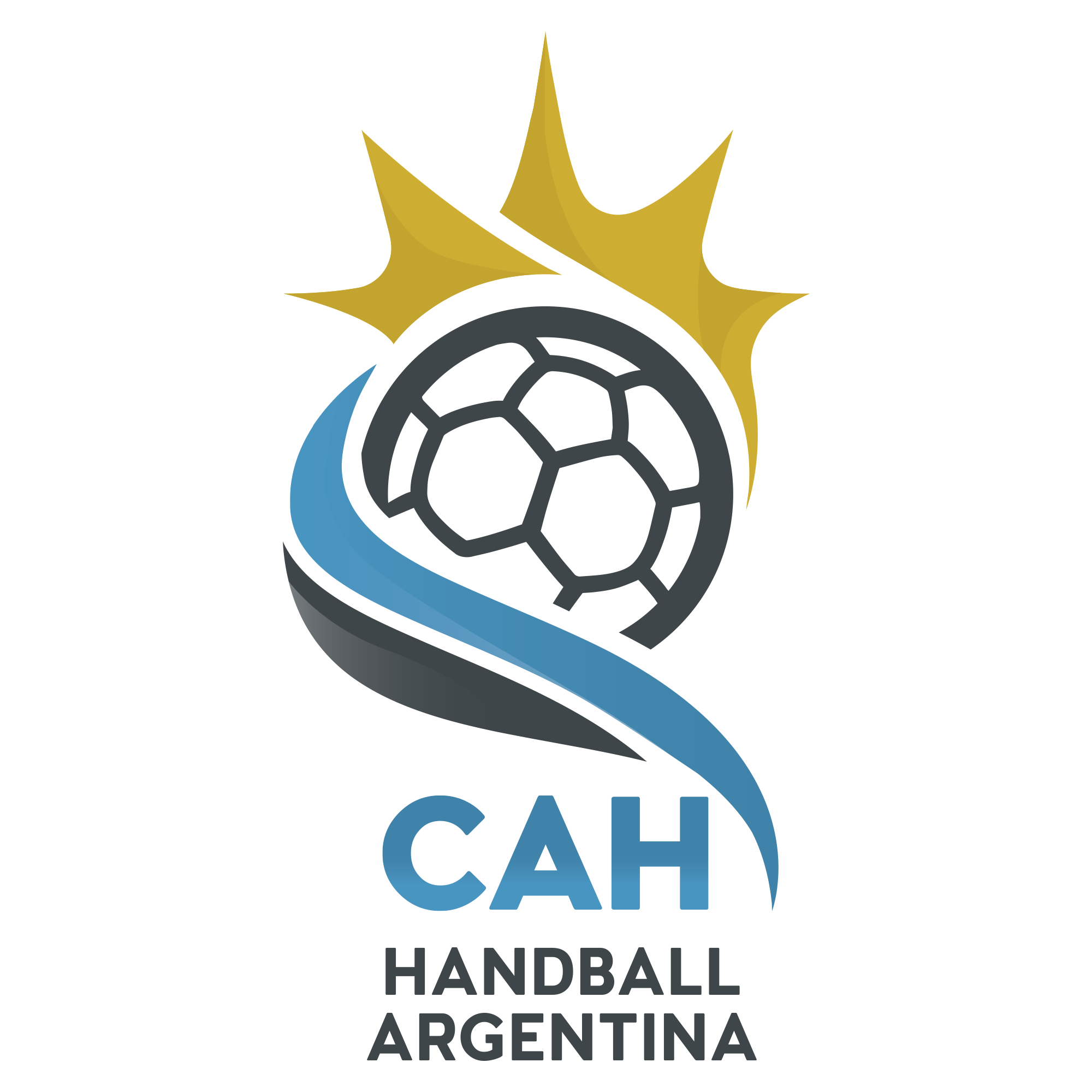 Argentina
Argentina
Team Players
Team Info
Argentina have earned their tickets to the IHF Women's World Championship for the 11th consecutive time and for the 12th time in history, but have never breached the top 10, with their best-ever result still the 16th place at Japan 2019. This time around, the challenge will be to feature once again in the main round, after reaching that phase of the competition for the first time at Spain 2021.
Two years ago, Argentina recorded their best-ever start at the IHF Women's World Championship, with a sensational win over Austria and another one against the People's Republic of China, but faltered in the main round, a good wake-up experience for the South American side.
This time around, Argentina will have plenty of experience on their roster, with over 10 players featuring in the Spanish league, while others, like centre back Macarena Gandulfo, and back Luciana Mendoza plying their trade in the Romanian and French leagues respectively.
However, the South American side will have a huge absence in their roster, as captain Antonela Mena, who has featured in five editions of the IHF Women's World Championship, starting from 2011, has suffered an Achilles tendon rupture, which will side-line her for the whole season, rendering another appearance at the IHF Women's World Championship impossible.
Still, Argentina will aim to make it for the second consecutive time to the main round of the world handball flagship competition, after qualifying for Denmark/Norway/Sweden 2023 after securing the second place at the 2022 South and Central American Women's Handball Championship.
This is the third time in a row when "La Garra" finished on the second place in the continental competition, after winning three out of the four matches they played on their home court in Buenos Aires in November 2022.
The only loss came against Brazil, 19:26, with their archrivals delivering an excellent second half, dominating through their experience. However, Argentina did show some promising signs, which bode well for their group at Denmark/Norway/Sweden 2023.
Surely, they will be heavy underdogs against the Netherlands, while they should aim for a well-balanced match against Czechia. The biggest chance of a win, though, comes against Congo and this is surely the match targeted by the South American side to make it to the main round.

Key players: Elke Karsten (centre back), Marisol Carratu (goalkeeper), Malena Cavo (left back)
Qualification for DEN/NOR/SWE 2023: 2022 South and Central American Women's Handball Championship: 2nd place
History in tournament: 1999: 24th, 2003: 22nd, 2005: 20th, 2007: 20th, 2009: 19th, 2011: 23rd, 2013: 19th, 2015: 18th, 2017: 23rd, 2019: 16th, 2021: 21st 
Group at DEN/NOR/SWE 2023: Group H (Netherlands, Czechia, Argentina, Congo)