Japan

Coach: Shigeo Kusumoto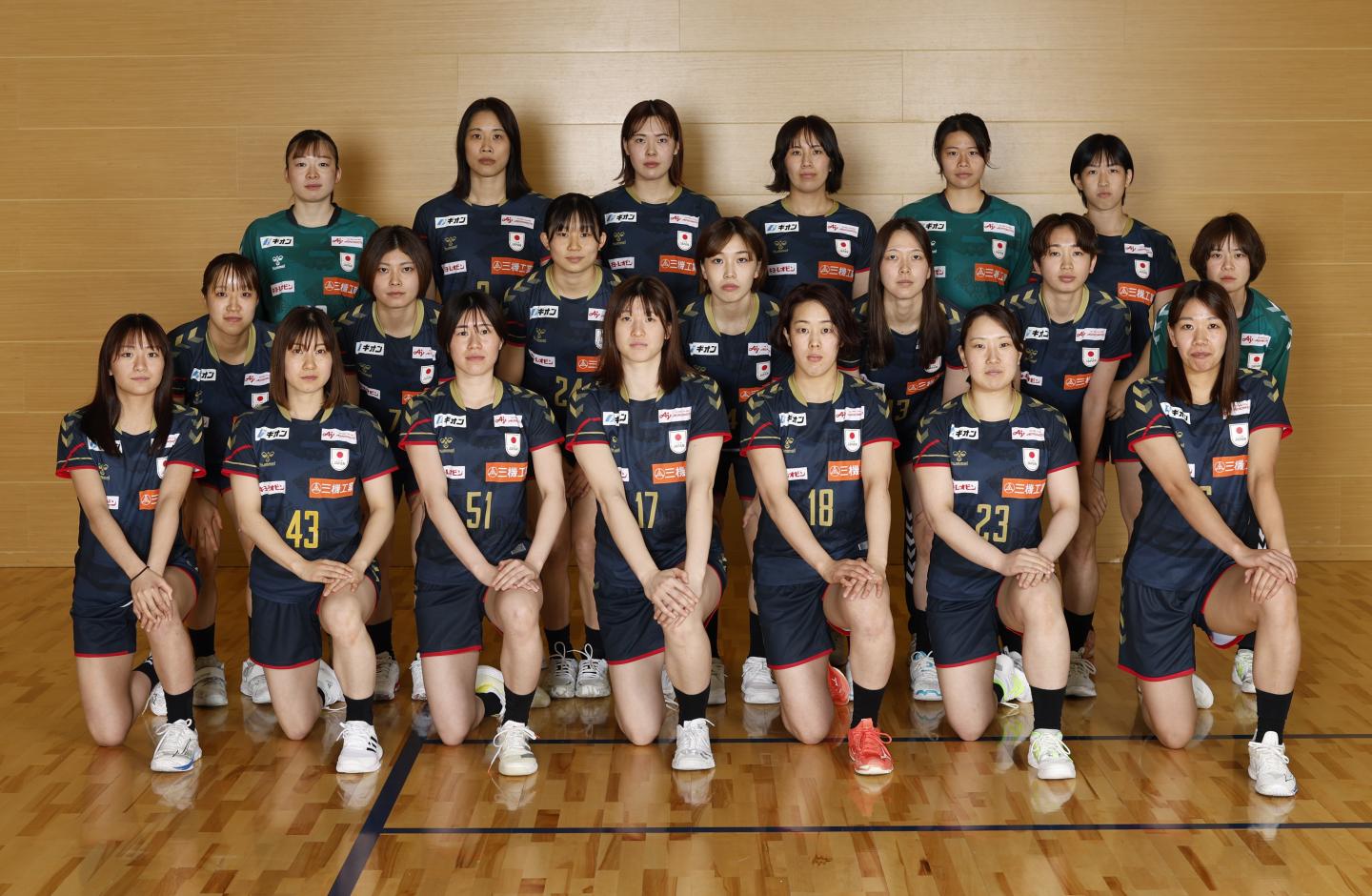 Japan
Japan
Team Players
Team Info
Japan have been a constant presence at the IHF Women's World Championship over the last three decades, Denmark/Norway/Sweden 2023 being their 15th consecutive appearance in the world handball flagship competition. However, the Asian side was never able to match their best performance, the 7th place, in 1965.
Handball has been getting more and more popular in Japan over the last years, both in the men's and in the women's categories, receiving a huge boost after the Asian country hosted the 2019 IHF Women's World Championship.
Four years ago, Japan delivered a superb performance, with spectacular wins, especially one against Romania in the main round, and finished on the 10th place, underlining the growth of the sport.
Two years later, at Spain 2021, Japan also clinched an excellent result, the 11th place, after clinching two more important wins against European opposition, Croatia and Austria, to end up once again close to a quarter-finals berth, as Japan's performance improved, even after Danish coach Ulrik Kirkely left.
However, the growth was clearly on display over the last year, in continental competitions, where Japan bridged the gap to their continental rivals, the Republic of Korea, narrowly missing out on the title at the 2022 AHF Asian Women's Handball Championship.
Back then, Japan took Korea until the final whistle, but conceded a 30:34 loss in extra time, with Japan settling for the second place. In the Asian Olympic Qualification Tournament in August, Korea took a narrow 25:24 win, furtherly motivating Japan.
One month later, Japan took a 29:19 win in the final of the 2022 Asian Games, played in the People's Republic of China, avenging those losses and setting up the side for a successful 2023 IHF Women's World Championship, as that win could act as a powerful motivating tool.
Japan will rely on an experienced coach, with backs Natsuki Aizawa and Kaho Nakayama usually shining, but they will miss right wing Asuka Fujita, one of the most consistent players in the last years for the Asian side.

With a group where they face Germany, Poland and the Islamic Republic of Iran, Japan might be primed to extend their streak of wins against European sides once again, as both Germany and Poland are not used to play against teams from Asia, which have a particular fast-paced playing style.
Key players: Natsuki Aizawa (centre back), Kaho Nakayama (right back), Sakura Kametani (goalkeeper)
Qualification for DEN/NOR/SWE 2023: 2022 AHF Asian Women's Handball Championship: 2nd place
History in tournament: 1962: 9th, 1965: 7th, 1971: 9th, 1973: 10th, 1975: 10th, 1986: 14th, 1995: 13th, 1997: 17th, 1999: 17th, 2001: 20th, 2003: 16th, 2005: 18th, 2007: 19th, 2009: 16th, 2011: 14th, 2013: 14th, 2015: 19th, 2017: 16th, 2019: 10th, 2021: 11th 
Group at DEN/NOR/SWE 2023: Group F (Germany, Poland, Japan, Islamic Republic of Iran)